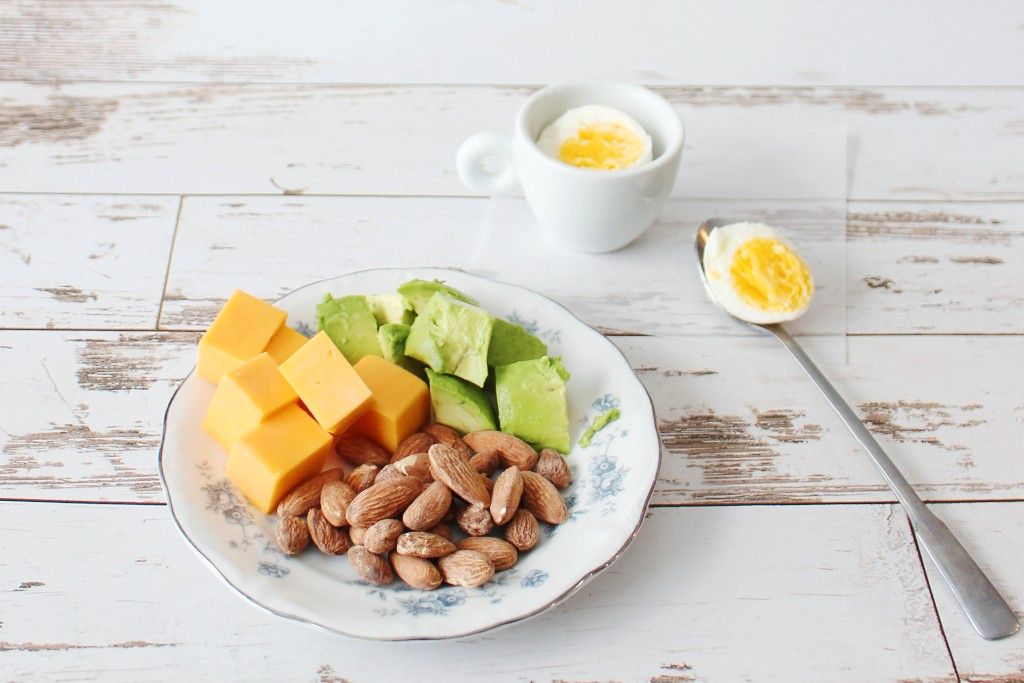 #1 Low Carb & Keto Diet App Since 2010
Track macros, calories, and access top Keto recipes.
10 min

15 min

25 min
Easy Low Carb Beginner Snack
Consider this one less of a recipe and more of a guided list of ingredients with a variety of suggestions for substitutions and inclusions. This easy Keto recipe for beginners is as simple as putting a few ingredients together on a plate. The cooking time is allotted for the hard-boiled egg. You can save yourself time by cooking multiple hard-boiled eggs at once and keeping them in your refrigerator until you want to make your snack. That way, it takes just minutes to put your snack together. Incorporate your snack into any meal prepping or use this recipe as a way to ease yourself into the Keto diet.
Health benefits of almonds
Almonds are a great source of magnesium, which is helpful for immune and hormone health. They make a great, filling snack because their carbohydrates are mostly fiber. More fiber per serving means less net carbs for you. Almonds are also a source of healthy fat, which you almost can't get enough of on the Keto diet.
Benefits of avocado
Avocados are so popular not only because they're delicious and beautifully green but because they're very healthy for you too. They're a "superfood" because avocados are rich in healthy fat and are a good source of fiber. Even though a few ounces of avocado can add carbs to your meal, it's the good kind of carbs your body needs a small percentage of.
Can I eat dairy on Keto?
Whole milk dairy products are okay to eat on the Keto diet in moderation. Many dairy products like cheese and milk have saturated fats which your body does need a little of to stay healthy. Avoid products that are part-skim or less than whole fat. These dairy products will have even more carbs and are unnecessary to eat on the Keto diet.
Net Carbs

6 g

Fiber

6 g

Total Carbs

12.1 g

Protein

26 g

Fats

45.6 g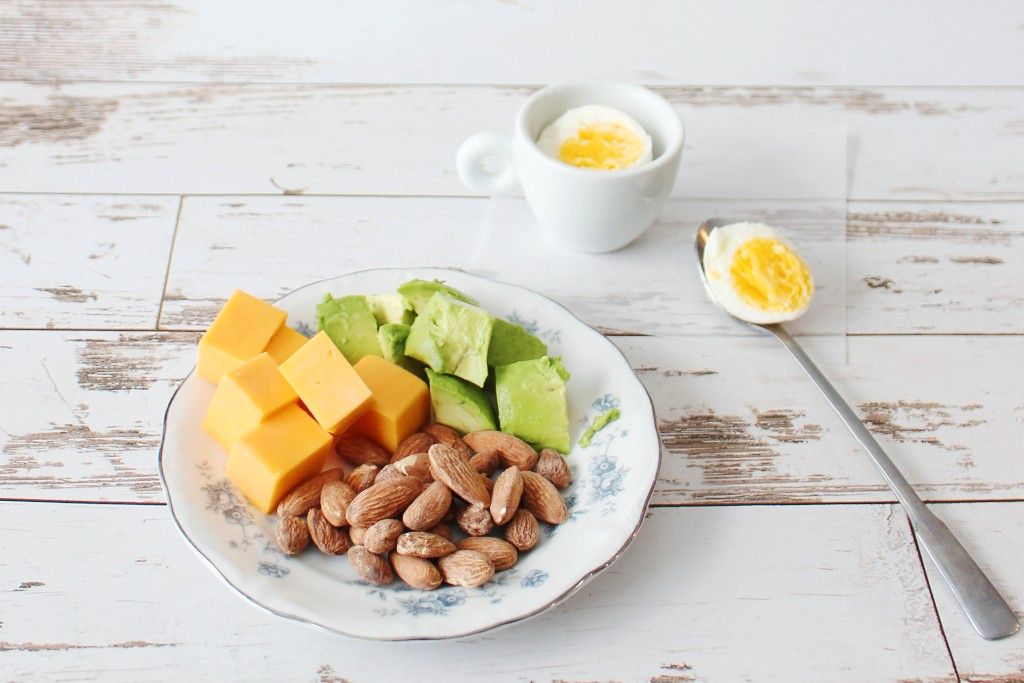 #1 Low Carb & Keto Diet App Since 2010
Track macros, calories, and access top Keto recipes.
Ingredients

Start by hard boiling an egg, which should take 11-12 minutes to make. Of course, you can cook the egg to different doneness if you prefer. Don't continue with the recipe until your boiled egg is peeled, or have hard-boiled eggs already made and ready to eat.

Cut cheddar cheese and fresh avocado into cubes. You can substitute the cheddar cheese with another mild cheese if you like. Mozzarella, colby jack, monterey, provolone, and swiss are all possible substitutions.

Finish your snack plate with a handful of almonds. Like the cheese, you can substitute the almonds with other Keto nuts. You may try cashews, walnuts, Brazil nuts, and pecans.