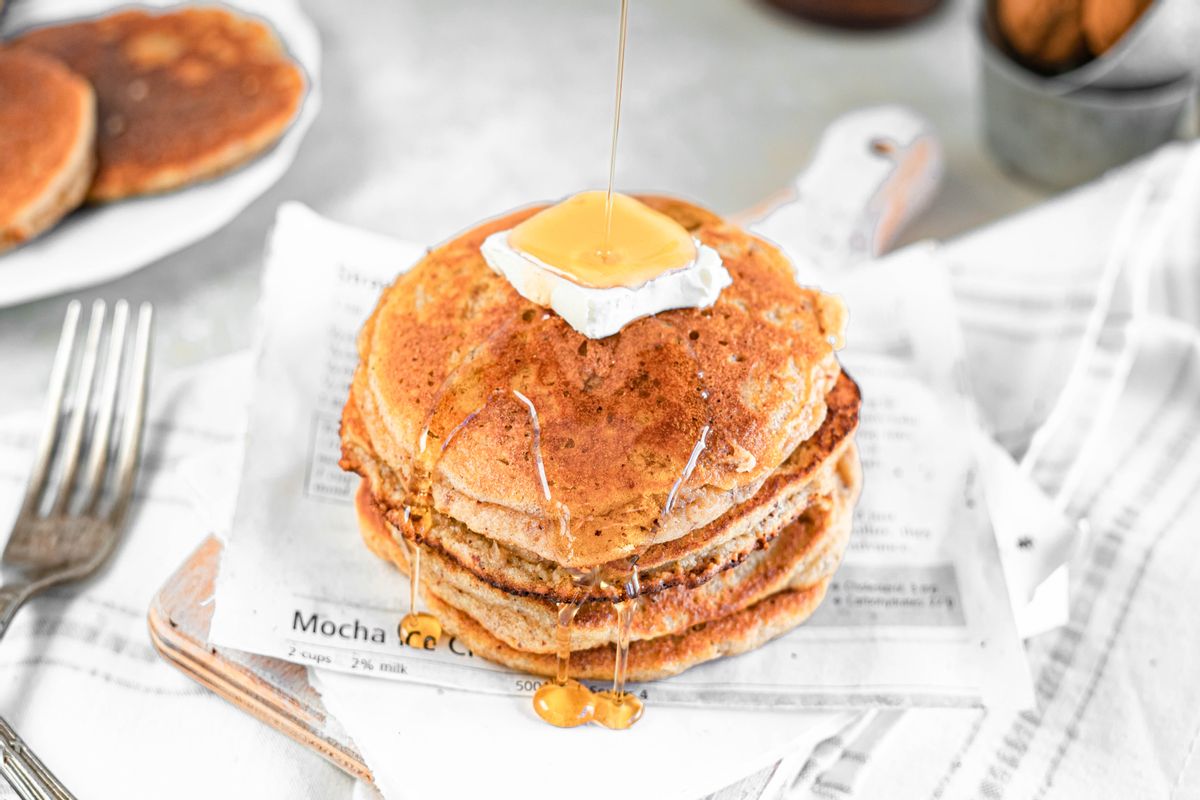 #1 Low Carb & Keto Diet App Since 2010
Track macros, calories, and access top Keto recipes.
5 min

10 min

15 min
The Best Fluffy Low Carb Pancakes
Have you ever made Keto pancakes for breakfast, expecting to dig into a soft and fluffy stack, only to be disappointed by its dry and crumbly texture? Well, I'm sure we have all been there. But don't let that experience ruin your love for pancakes, because we have the best Keto pancake recipe for you.
These low-carb pancakes are an easy Keto recipe that can be prepared in under 20-minutes - perfect for family weekend breakfasts. This recipe makes 2 servings, but you can easily double or triple it to feed more people. Trust us; this is one of the best Keto recipes you'll ever try.
What are the secrets to mouth-watering Keto pancakes?
There are a couple of factors that affect the texture and final result of Keto pancakes. The first is the type of flour. We are using superfine almond flour, which yields a better result than regular almond flour. We are also using sour cream in this recipe which keeps the pancakes moist after they're cooked. Make sure you are using room temperature sour cream to ensure you can whisk it into the other wet ingredients easily. Also, the cooking time is critical for getting soft and pillow-like pancakes.
Is this recipe gluten-free?
YES! This pancake recipe is made using superfine almond flour, which is naturally gluten-free. This recipe has no wheat or grains, so it is 100% gluten-free and celiac friendly.
Can you substitute almond flour for coconut flour?
We don't recommend substituting the almond flour with coconut flour in this recipe. While there are many coconut flour pancake recipes on the internet, the use of coconut flour tends to result in drier pancakes and cannot be substituted directly with almond flour.
Net Carbs

5.9 g

Fiber

8 g

Total Carbs

14 g

Protein

18.1 g

Fats

42.9 g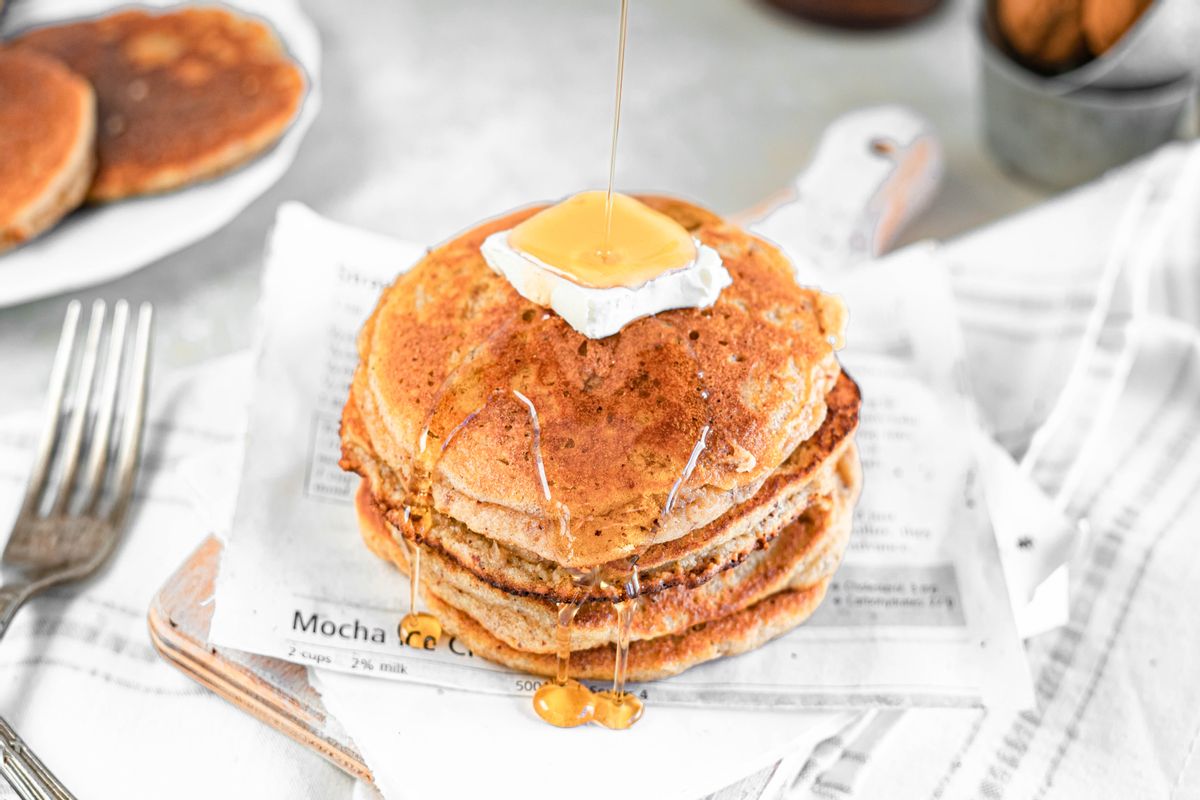 #1 Low Carb & Keto Diet App Since 2010
Track macros, calories, and access top Keto recipes.
Ingredients
Super Fine Almond Flour

1 cup

Erythritol Granulated

3 tbsp
To a large bowl, add the almond flour, sweetener, baking powder, and salt. Whisk until combined. In another bowl, whisk together the sour cream, eggs, melted butter, almond milk, and vanilla extract.

Add the wet ingredients to the dry and whisk to combine. The batter should be thick, not runny. Place a nonstick pan over medium-low heat and add a small piece of butter.

For each pancake, add 2 tbsp of batter to the pan. Cook for 30 seconds until the edges are golden, then flip and cook for another 10 seconds. Repeat until you have 8 pancakes.

Place 4 pancakes on each plate. Add a knob of butter, and drizzle with your favorite sugar-free pancake syrup. Serve immediately.