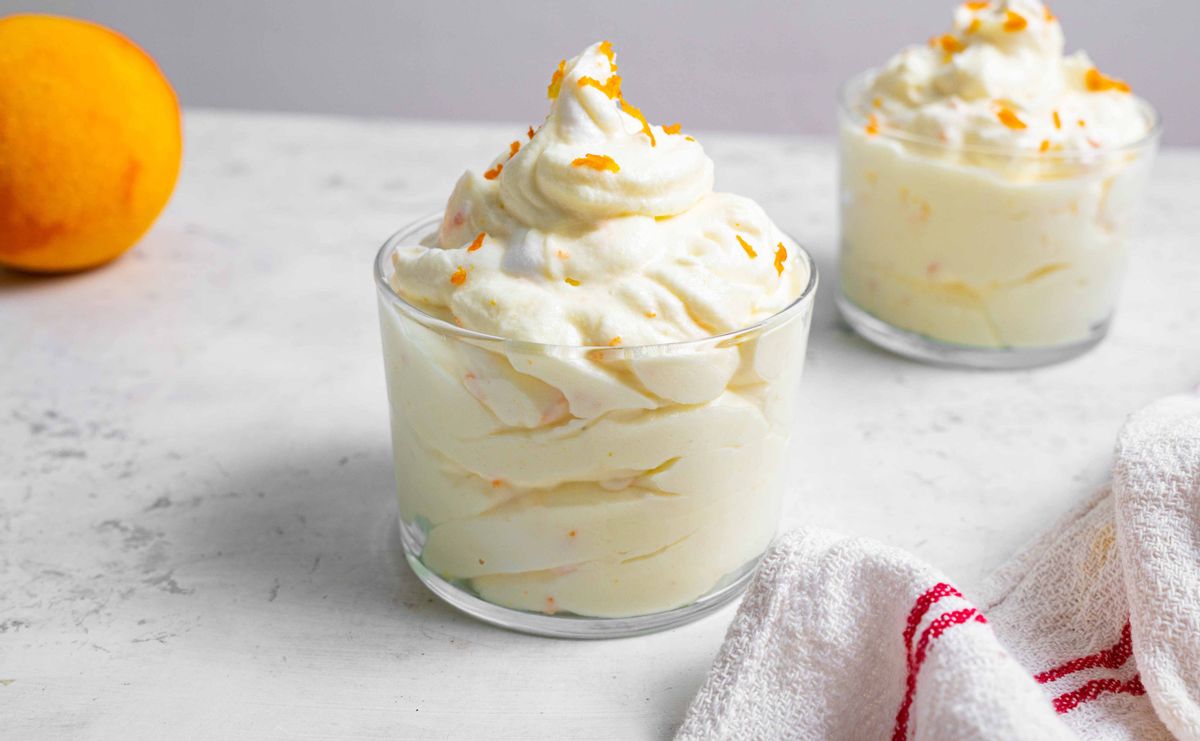 #1 Low Carb & Keto Diet App Since 2010
Track macros, calories, and access top Keto recipes.
15 min

0 min

15 min
Keto 5-Ingredient Citrus Mousse
Once you try 5 ingredient Keto recipes, you won't prepare anything else. This citrus mousse is light, tangy, and tastes just like summer. It melts in your mouth in mere seconds but is flavorful enough to make you reach out for another spoonful. This dessert is quick and easy to prepare and can be customized to your preference.
How to make this low-carb mousse?
This Keto mousse is one of the easiest 5 ingredient Keto dessert recipes you'll ever attempt. It requires a couple of readily available items and just 10 minutes of your time. Mix the citrus zests, extract, and juice with the sweetener and set aside. Meanwhile, beat the heavy cream in a bowl until light and aerated. Add the zest mixture and beat for 30 more seconds. Divide into cups and refrigerate.
How can you customize this mousse?
This citrus mousse is super light and refreshing. You can maintain that by adding some chopped berries like raspberries, blackberries, or blueberries. You can also add some coconut cream with the heavy cream to add a tropical flavor. For a more decadent mousse, top it with a toasted crumb, shaved Keto white chocolate, or coconut flakes.
How to serve this Low Carb dessert?
You can eat this mousse chilled on its own or serve it with something else. You can serve this cream with Keto cookies, pancakes, or cake.
Can you prepare this Keto chocolate mousse beforehand?
In fact, it is better to prepare this low-carb chocolate mousse a few hours before serving it. While you can enjoy it as soon as it's ready, refrigerating it intensifies the flavors and improves texture. This Keto dessert is best eaten within a day but lasts 3-4 days in your fridge.
Net Carbs

2.4 g

Fiber

0.3 g

Total Carbs

9.4 g

Protein

1.8 g

Fats

21.5 g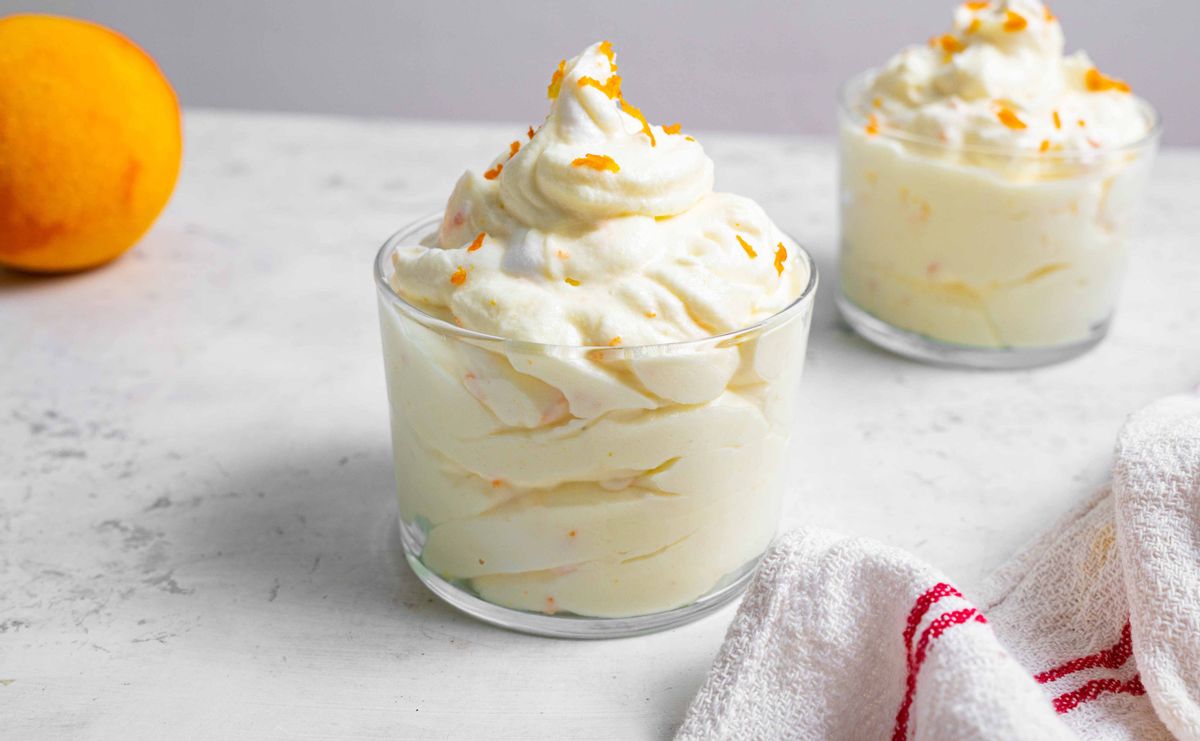 #1 Low Carb & Keto Diet App Since 2010
Track macros, calories, and access top Keto recipes.
Ingredients
Lemon

0.5 medium - 2 1/8" diameter

Orange Peel Or Zest Raw

2 tsp

Powdered Erythritol (Icing Sugar)

3 tbsp
Add the erythritol to a small bowl. Zest the lemon and orange and mix them with the sweetener for a couple of minutes. Squeeze out the lemon and add the juice to the bowl with the sweetener and zest.

Add the heavy cream to another bowl. Beat using a hand mixer until light and fluffy. Add the contents of the other bowl and lemon extract to the whipped cream. Beat for 30 seconds until incorporated.

Divide the mousse into small dessert glasses or bowls. Garnish with lemon and orange zest. Serve immediately or transfer to the fridge to chill.