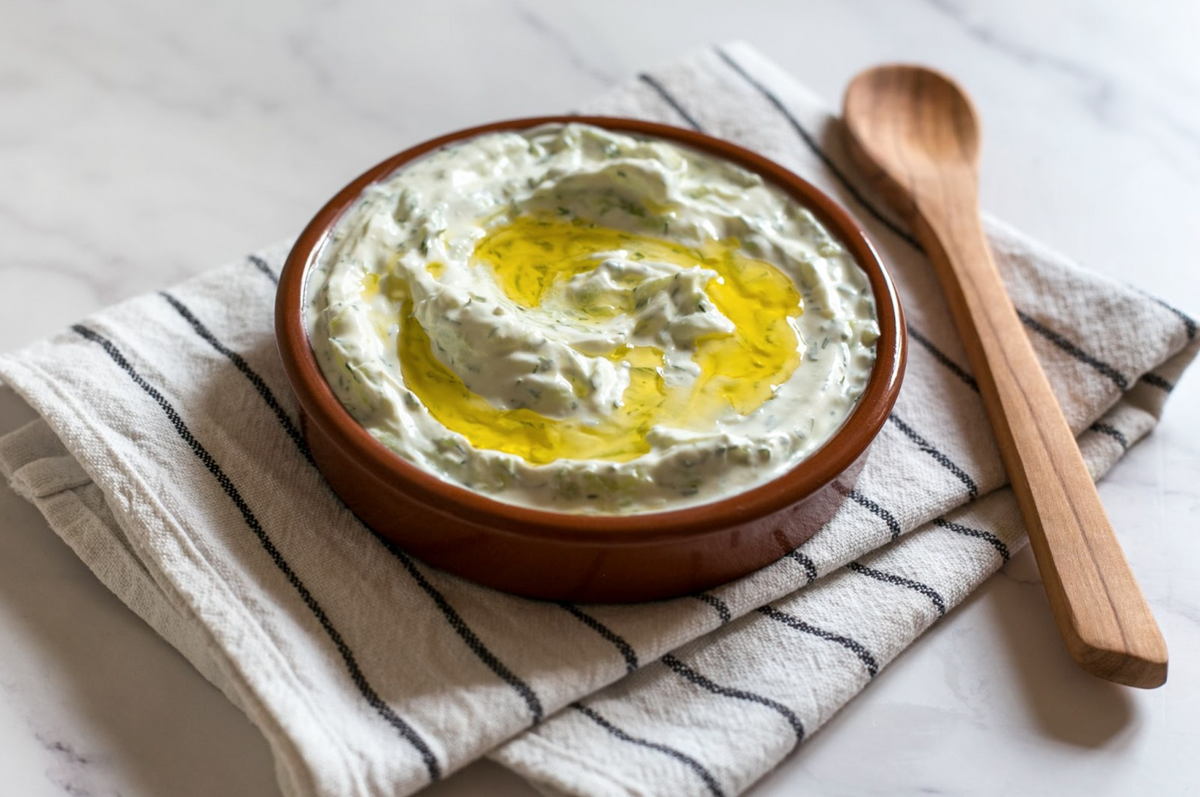 #1 Low Carb & Keto Diet App Since 2010
Track macros, calories, and access top Keto recipes.
20 min

0 min

20 min
Best Keto Authentic Greek Tzatziki
The best and most authentic Greek tzatziki. This Keto recipe is also gluten-free and a great addition to a mezze platter, shared with friends and family.
Can I adapt the recipe for different diets?
This recipe is naturally gluten-free. You can make it dairy-free by substituting the yogurt for a neutral plant-based option, or swap it out for avocado as seen in this recipe: https://my.carbmanager.com/daily-log?dialog=food-detail:ug:f3c66e7c34a7437c83c3e538ff2d7f2a
Hints and tips for your Keto Tzatziki:
- The more water you can squeeze out of the cucumber the better. Use your hands or muslin cloth for the best results.
- For extra presentation marks, drizzle with extra virgin olive oil, and add a sprig of fresh dill and an olive to the dish before serving.
- Tzatziki will keep in an airtight container in the fridge for about 5 days; any leftovers can be enjoyed with vegetable crudités or Keto crackers.
- You can also add fresh mint instead of dill for another variation.
Net Carbs

1.4 g

Fiber

0.1 g

Total Carbs

1.5 g

Protein

3.1 g

Fats

6.2 g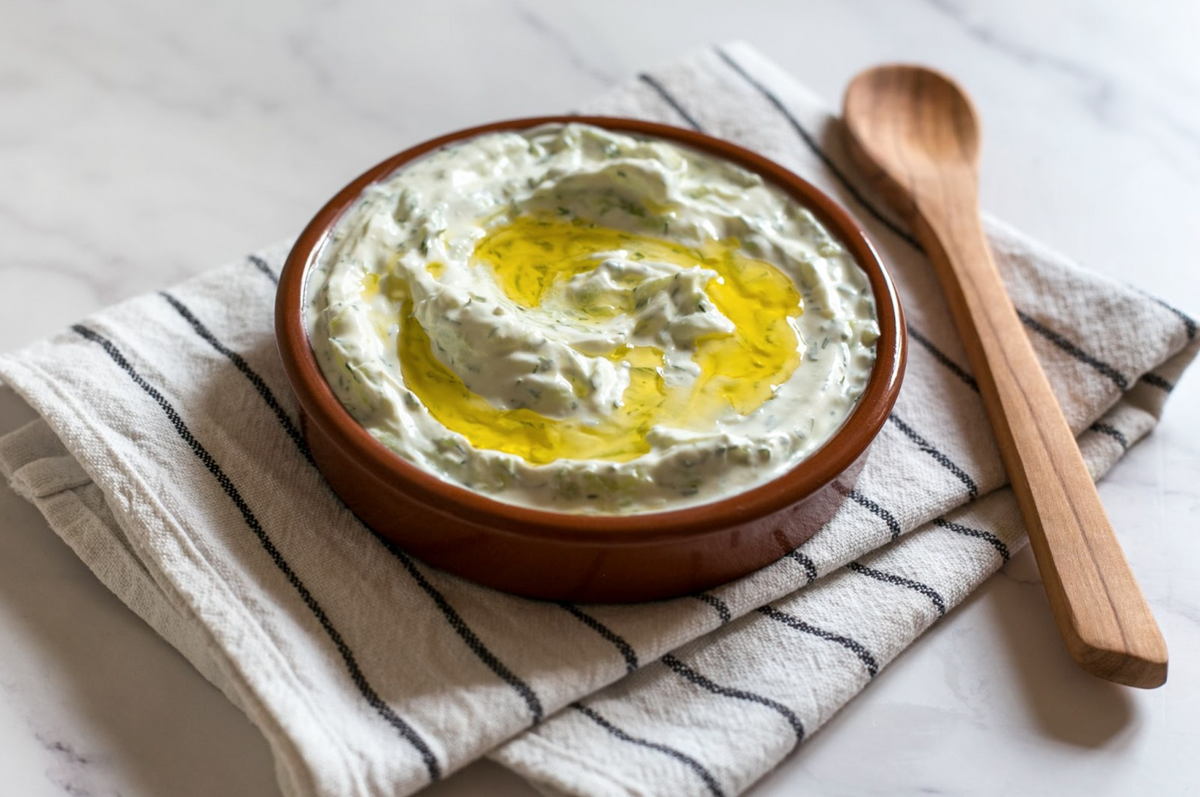 #1 Low Carb & Keto Diet App Since 2010
Track macros, calories, and access top Keto recipes.
Ingredients
5% Authentic Greek Strained Yogurt

7 oz

Cucumber, raw, without peel

0.5 medium
Peel the cucumber then grate with the large blades of a box grater. Transfer into a sieve and sprinkle with ¼ teaspoon sea salt. Let it sit for 10-15 minutes to drain its liquid. Using the back of a wooden spoon, press to squeeze out as much moisture as possible.

Finely chop the dill and mince 1 clove of garlic. Place the Greek yogurt, 2 tablespoons olive oil, apple cider vinegar, garlic, dill, and grated cucumber in a medium-sized bowl. Thoroughly stir to combine.

Transfer to a serving dish. Drizzle with extra virgin olive oil for extra presentation marks (optional). Leave to chill in the fridge until ready to serve.