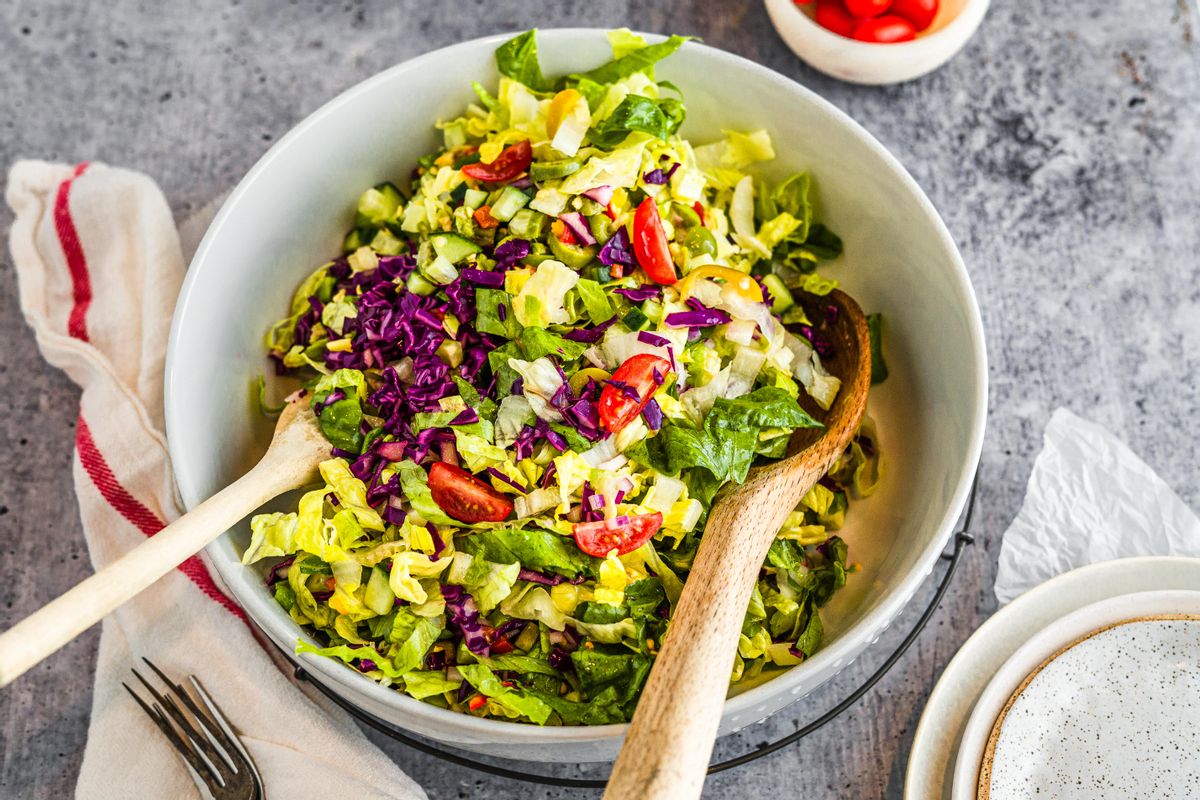 #1 Low Carb & Keto Diet App Since 2010
Track macros, calories, and access top Keto recipes.
20 min

0 min

20 min
Keto Springtime Chopped Salad
It's hard to imagine Keto springtime recipes without thinking of healthy, colorful salads. This lovely recipe is bursting with flavors and looks beautiful on your table. It pairs perfectly with most of your favorite Keto meals, especially with some grilled meat or fish. Adding some pickled peppers and olives is an excellent way to bring out the refreshing taste of this fabulous recipe. The salad dressing is a simple yet fantastic combination of olive oil, garlic, and lemon juice. Feel free to add some of your favorite herbs or spices for a unique flavor you'll truly enjoy.
Can I prepare this salad in advance?
Absolutely! You can prepare the salad and store it in the fridge for up to 24 hours before serving. Wait to add the dressing until you're ready to serve.
How to store the leftovers?
Store the leftovers in airtight containers and refrigerate for up to 3 days.
Net Carbs

4 g

Fiber

2.5 g

Total Carbs

6.5 g

Protein

1.2 g

Fats

10.3 g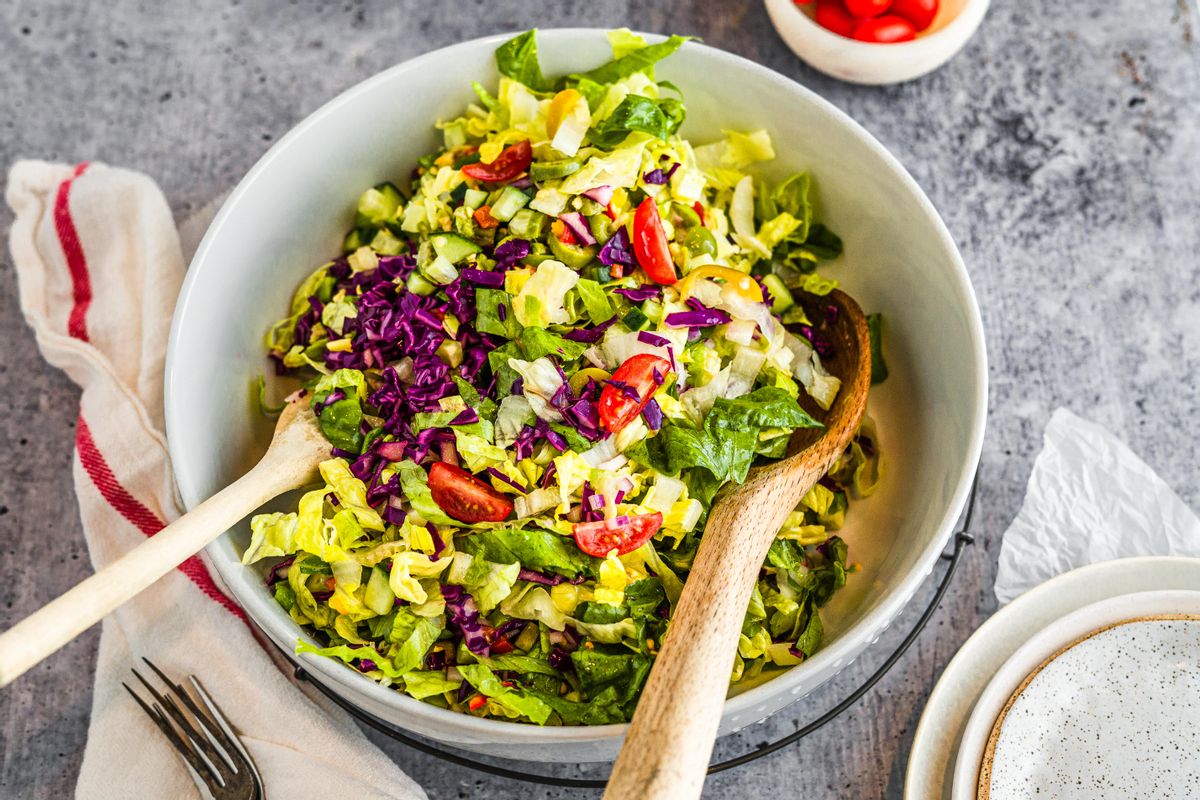 #1 Low Carb & Keto Diet App Since 2010
Track macros, calories, and access top Keto recipes.
Ingredients
Pickled peppers, green and red bell

0.25 cup

Extra virgin olive oil

0.25 cup

Coarse Kosher Salt

0.75 tsp
Slice the romaine lettuce into very thin strips. Rinse the lettuce well, then spin the lettuce in a salad spinner to remove as much water as possible. Place the lettuce into a large mixing bowl. Wash the outside of the purple cabbage. Slice the cabbage in half and then into quarters. Remove the core from one of the quarters. Slice the quarter into very thin slices, enough for 4 oz worth. Place this in the bowl with the sliced romaine lettuce.

Add quartered cherry tomatoes, finely diced cucumber, diced pickled red peppers, and sliced green olives. You can prepare the salad ingredients ahead of time. Place the bowl of ingredients in an airtight container in the fridge until ready to serve.

In the meantime, combine the fresh lemon juice, olive oil, kosher salt, and grated garlic clove with a whisk. Set aside until ready to serve the salad.

When the salad is ready to serve, pour the dressing over the salad. Toss well to combine. Serve immediately so the salad is cold and crisp!