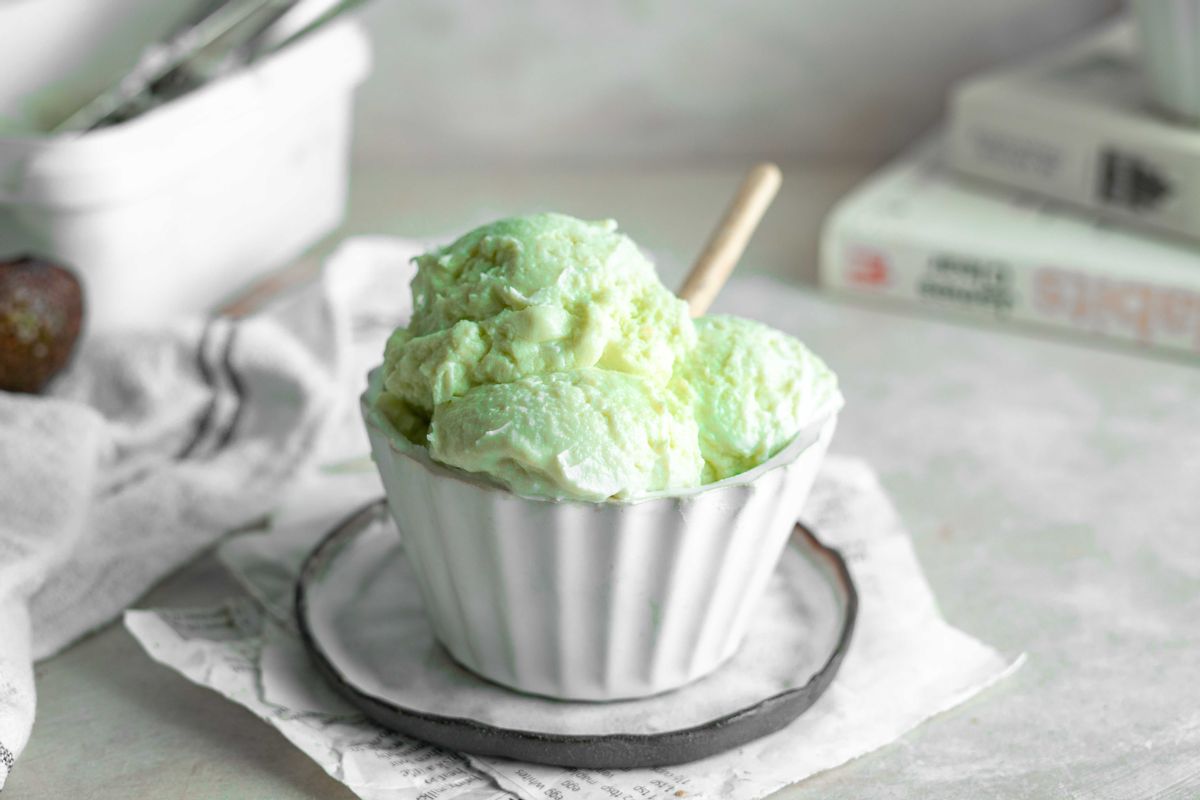 #1 Low Carb & Keto Diet App Since 2010
Track macros, calories, and access top Keto recipes.
4 h 10 min

0 min

4 h 10 min
3-ingredient Keto Avocado Ice cream
Avocado-based appetizers and snacks are usually big crowd-pleasers, but have you ever tried avocado-flavored ice cream? This 3 ingredient Keto ice cream is a delicious and guilt-free dessert that cleanses your palette.
Does this ice cream taste like avocado?
Well, yes, it does! This Keto ice cream doesn't have the complexity of other ice cream flavors, but it carries a sweet and subtle earthy flavor. You can take this Keto avocado ice cream to the next level by adding lime zest, pistachio butter, or peppermint extract.
Can you make this Keto ice cream recipe in an ice-cream churner?
Yes, you can. This recipe requires less effort if you have access to an ice cream machine. Follow the instructions as written, but instead of transferring the ice cream mixture to a container, pour it into your ice cream machine's bowl. Let the ice cream churn for 20-30 minutes until it becomes thick and frozen. You can serve it immediately or transfer it to a container and freeze it for later.
How to prevent ice crystals with this no-churn ice cream?
Often, not using an ice cream machine can result in an icy and unappetizing result, but we have a solution for this. No-churn ice cream yields a super creamy frozen treat when prepared correctly. After placing the ice cream container in the freezer, whisk the mixture every 20-30 minutes for the first 2-3 hours. This prevents crystals from forming and yields a smooth ice cream.
What is the best Keto sweetener to use for this recipe?
While any powdered or liquid sweetener would work in this recipe, it's best to choose one that doesn't harden or crystallize when frozen; we found that the best Keto sweetener for this recipe is powdered allulose. It doesn't yield rock-hard ice cream nor crystallize.
Net Carbs

1.1 g

Fiber

1.2 g

Total Carbs

6.8 g

Protein

1.2 g

Fats

13.4 g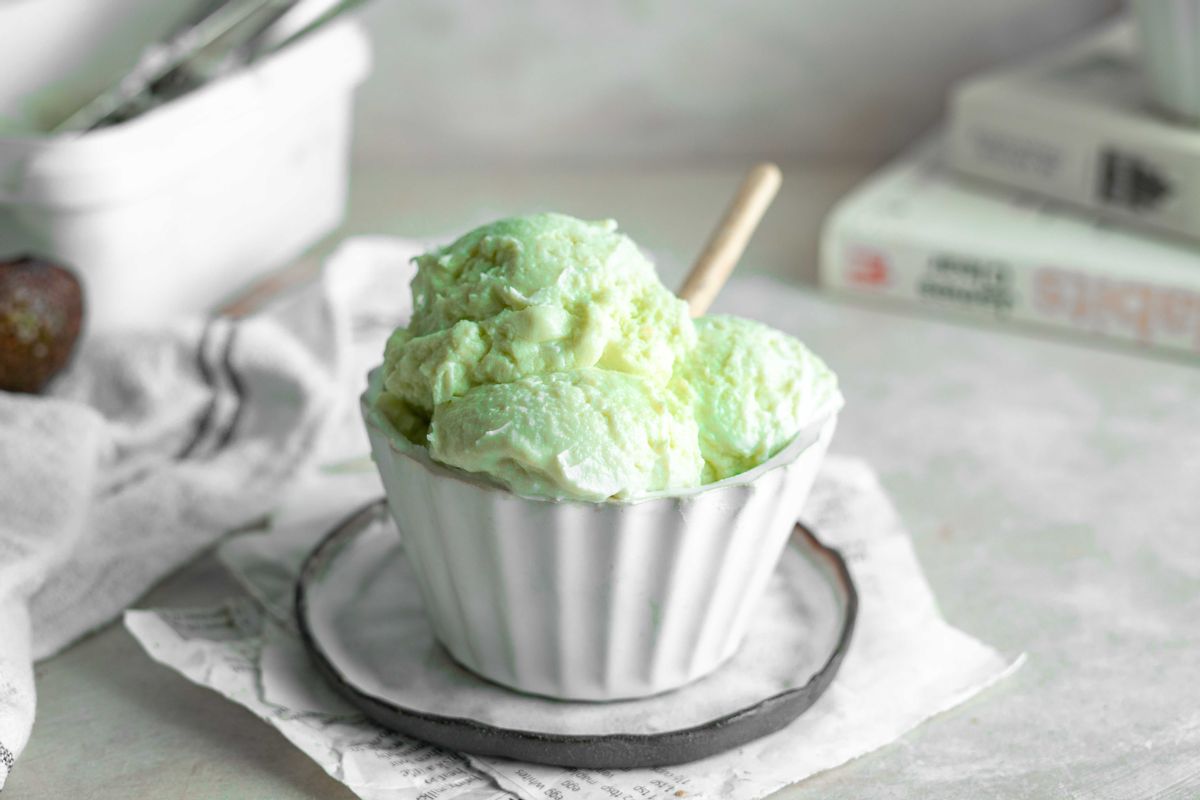 #1 Low Carb & Keto Diet App Since 2010
Track macros, calories, and access top Keto recipes.
Ingredients
Cream Heavy Whipping

1 cup, fluid (yields 2 cups whipped)

Allulose, powdered

0.25 cup
To a bowl, add ½ cup heavy cream. Beat using a hand mixer until it reaches stiff peaks. Set the bowl aside.

To a blender's pitcher, add the avocado, remaining heavy cream, and allulose. Blend on high until smooth. Stop the blender, scrape any remaining bits from the side of the pitcher, and blend again.

Pour the avocado mixture into the bowl with the whipped cream. Fold gently until incorporated and no lumps remain. Don't whisk or mix vigorously to retain the air in the whipped cream.

Pour the ice cream mixture into a container. Secure with a lid and place in the freezer. Every 20-30 minutes in the first 2-3 hours, take the ice cream out of the freezer and whisk.

The ice cream will take around 4 hours in total to set. Take it out of the freezer, scoop, and serve immediately. If it is too hard, let it thaw on the counter for 10-20 minutes before serving.