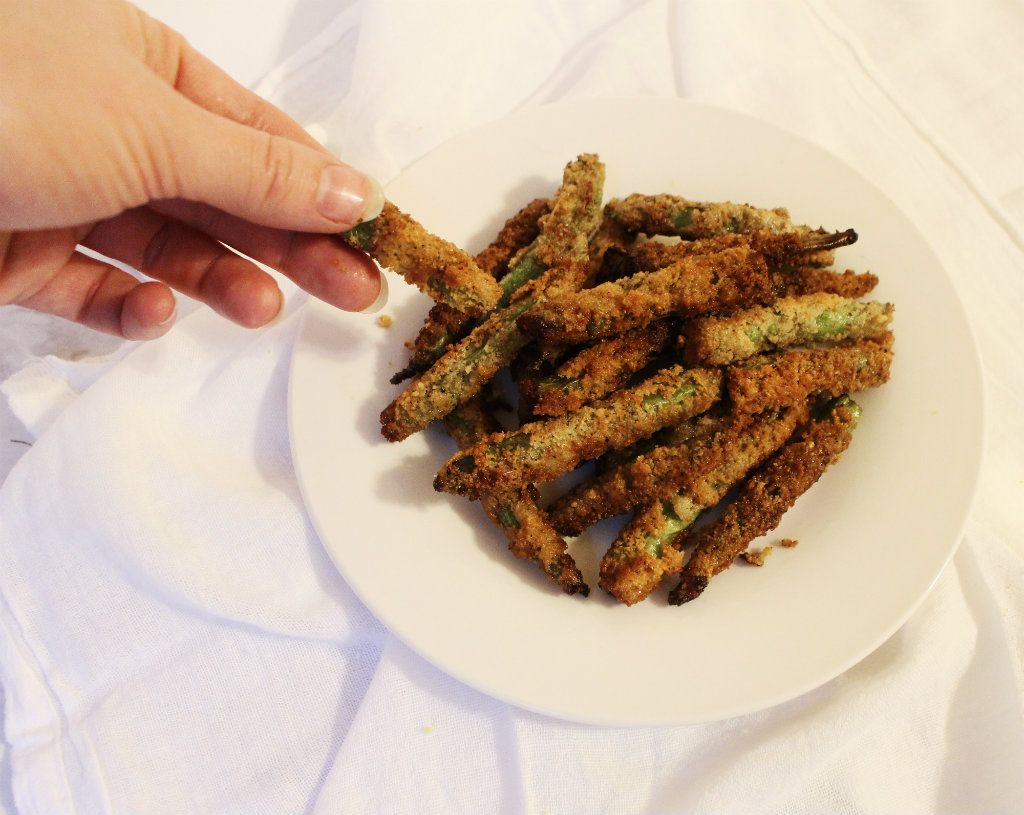 #1 Low Carb & Keto Diet App Since 2010
Track macros, calories, and access top Keto recipes.
2 h 30 min

15 min

2 h 45 min
Keto Fried Green Beans
Fried green beans can serve many purposes: a healthy party snack, a delicious side dish, or perhaps your new favorite alternative to the traditional green bean casserole! Each fried bean is rolled in a seasoned breading before being cooked in coconut oil. They go with almost any type of dipping sauce too!
*Please note that you will need up to 1 ½ cups of coconut oil, depending on the skillet you use for cooking. The amount listed in the ingredients is for nutritional purposes only, as most of the frying oil will not be consumed.
Jessica L.
Net Carbs

4.4 g

Fiber

3.2 g

Total Carbs

7.7 g

Protein

10.6 g

Fats

15.4 g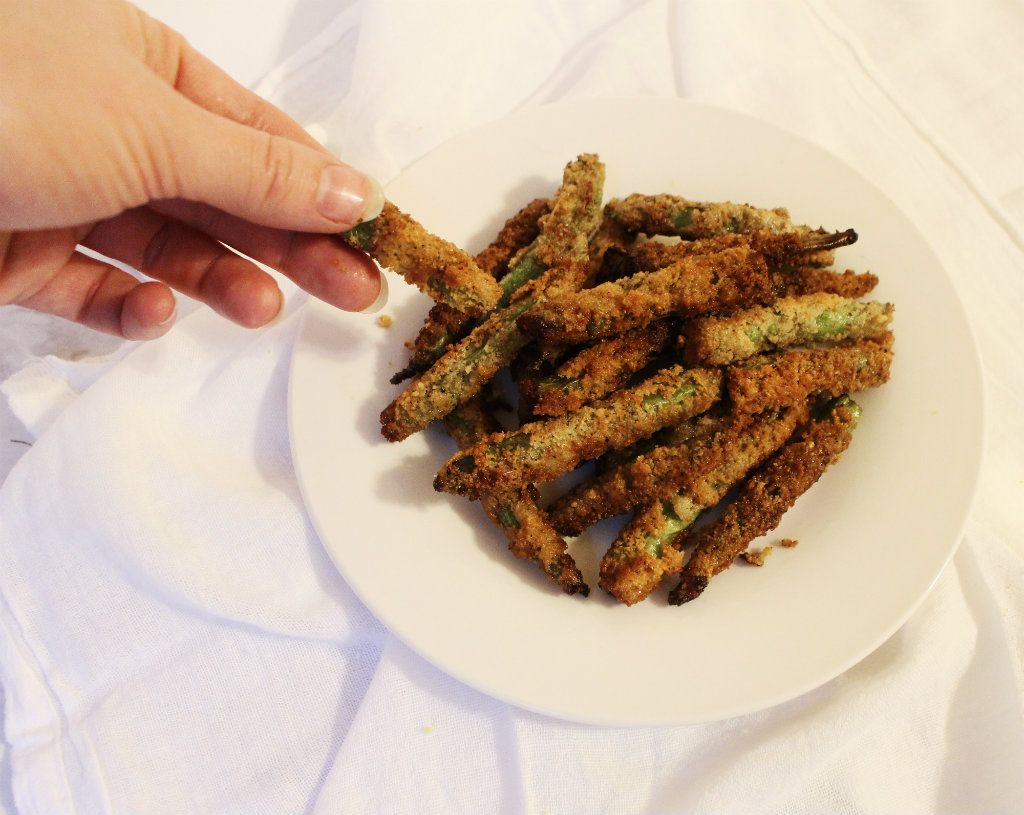 #1 Low Carb & Keto Diet App Since 2010
Track macros, calories, and access top Keto recipes.
Ingredients
Green Beans (string Beans), Raw

8 ounce

Parmesan Cheese

½ cup, grated

Black Pepper, Ground

0.5 teaspoon

Onion Powder

0.5 teaspoon
Prepare your green beans by washing them and patting them dry. Remove any stems still attached. Not pictured - you may want to cut or break any longer beans in half to about 3-4 inches long.

In one bowl, crack and whisk an egg. In another shallow bowl or flat container, combine the almond flour, parmesan, pepper, and onion powder.

One by one, dip the green beans into the egg mixture and then the dry mixture. Arrange the covered green beans on some type of tray. Freeze the tray of green beans for 1-2 hours.

When the green beans are fully frozen, heat a skillet on high heat. A cast iron skillet will be best for this, but any non stick skillet suitable for frying will do. *Melt up to 1 ½ cups of coconut oil in the hot skillet; you need about a ½-inch at least of oil. Then, drop in about 10 green beans at a time.

Fry all the green beans for about 3 minutes each, turning them as the edges get browned. You may need to sift your oil or replace with new coconut oil halfway through the frying process so any loose breading doesn't burn. Transfer the cooked green beans to a plate lined with a paper towel to absorb any excess oil.

Enjoy with any of Carb Manager's dipping sauce or hummus recipes!