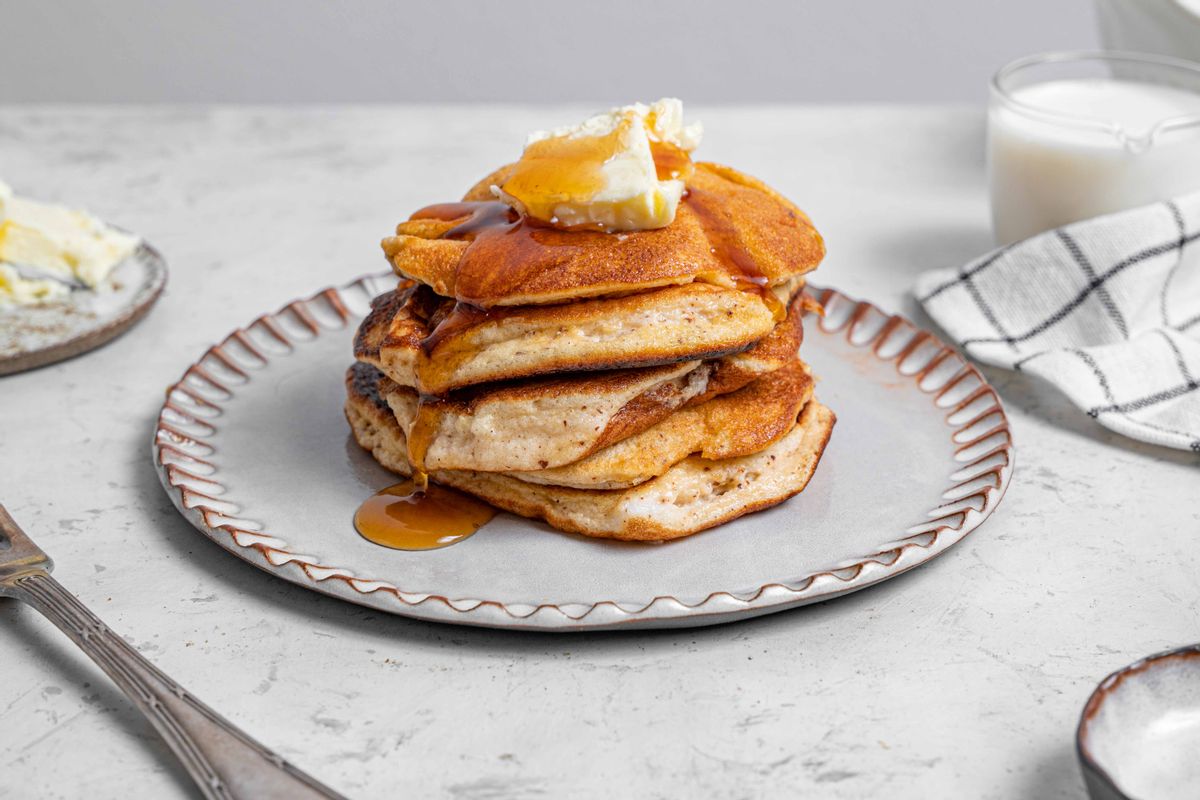 #1 Low Carb & Keto Diet App Since 2010
Track macros, calories, and access top Keto recipes.
10 min

15 min

25 min
Keto 3-ingredients pancakes
You'd never guess how delicious Keto 3 ingredient recipes can be. These fluffy pancakes feel like you're biting into clouds. They are quick and easy to prepare using eggs, cream cheese, and almond flour. You can serve them with butter and sugar-free syrup, fresh berries, or fried chicken for a savory twist.
How to make this 3 ingredient Keto pancake recipe?
This pancake recipe is a bit different from your typical Keto pancakes. It is prepared by whipping the egg whites until light and airy, then, the mixture is folded into cream cheese, egg yolks, and almond flour. This recipe contains no baking powder; it depends solely on the whipped egg whites for its fluffiness.
Are these pancakes sweetened?
Since we're limiting this recipe to 3 ingredients, we skipped the sweetener and thought we'd depend on the syrup for that. However, if you like to sweeten your pancake batter, don't let us stop you. If using a granulated or powdered sweetener, add it gradually to the egg whites while beating. If using concentrated liquid sweeteners like stevia, then add it to the egg yolk mixture.
How to get perfectly beaten egg whites?
To beat egg whites properly, there are a couple of points to consider. Firstly, use a glass or metal bowl. Plastic bowls tend to have oils stuck to them, which would prevent the egg whites from aerating. Secondly, wipe the clean bowl with a paper towel soaked in a little vinegar. This ensures the bowl is clean, and the acid helps stabilize the egg whites. Lastly, don't overwhip the egg whites; stop once you start seeing defined strokes.
Net Carbs

3.8 g

Fiber

1.3 g

Total Carbs

5.2 g

Protein

13.2 g

Fats

26 g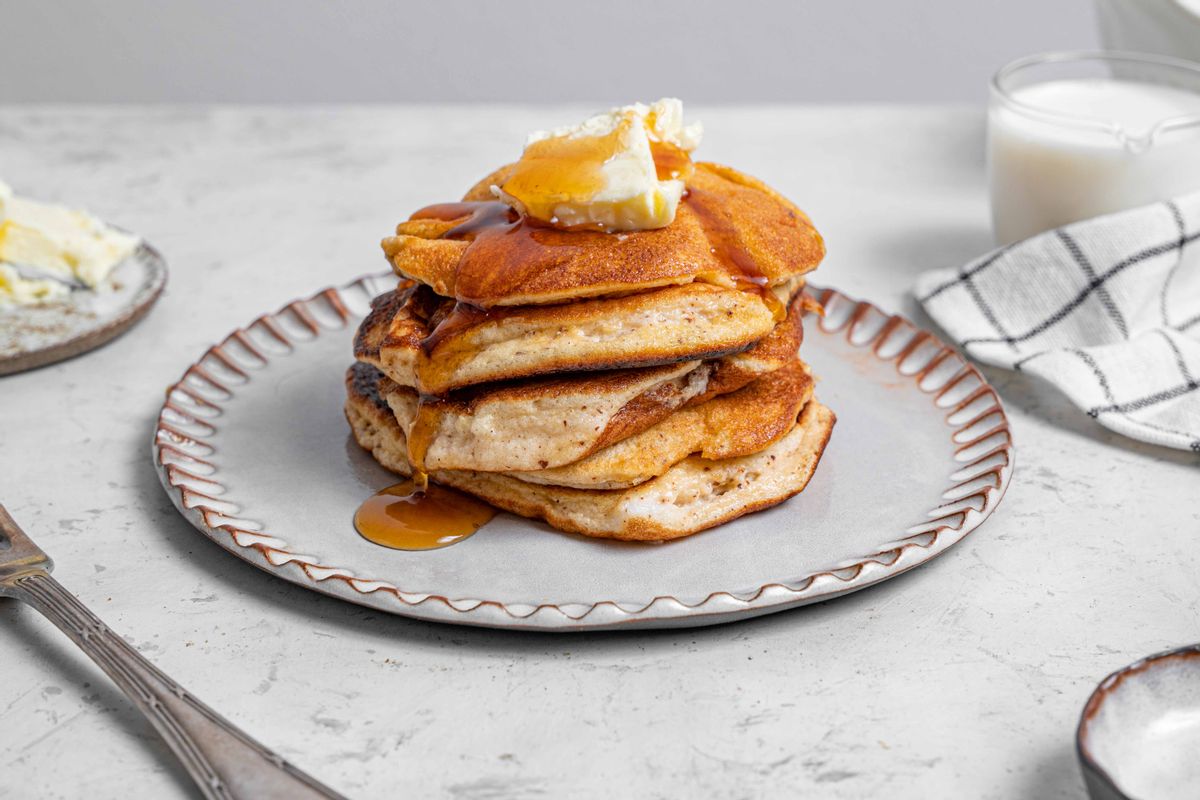 #1 Low Carb & Keto Diet App Since 2010
Track macros, calories, and access top Keto recipes.
Ingredients

Separate the eggs and place the whites and yolks in separate bowls. Beat the whites using a hand mixer until stiff peaks. Add the softened cream cheese and almond flour to the egg yolks and whisk until combined.

Fold the egg yolk mixture into the stiff egg whites. Place a skillet over medium heat and grease it with butter or oil. Scoop about ¼ cup of batter into the skillet to form 1 pancake. Cook for 1-2 minutes, then flip and cook for another minute.

Repeat with the remaining batter until you have 9 pancakes. Serve with a knob of butter and some sugar-free maple syrup.