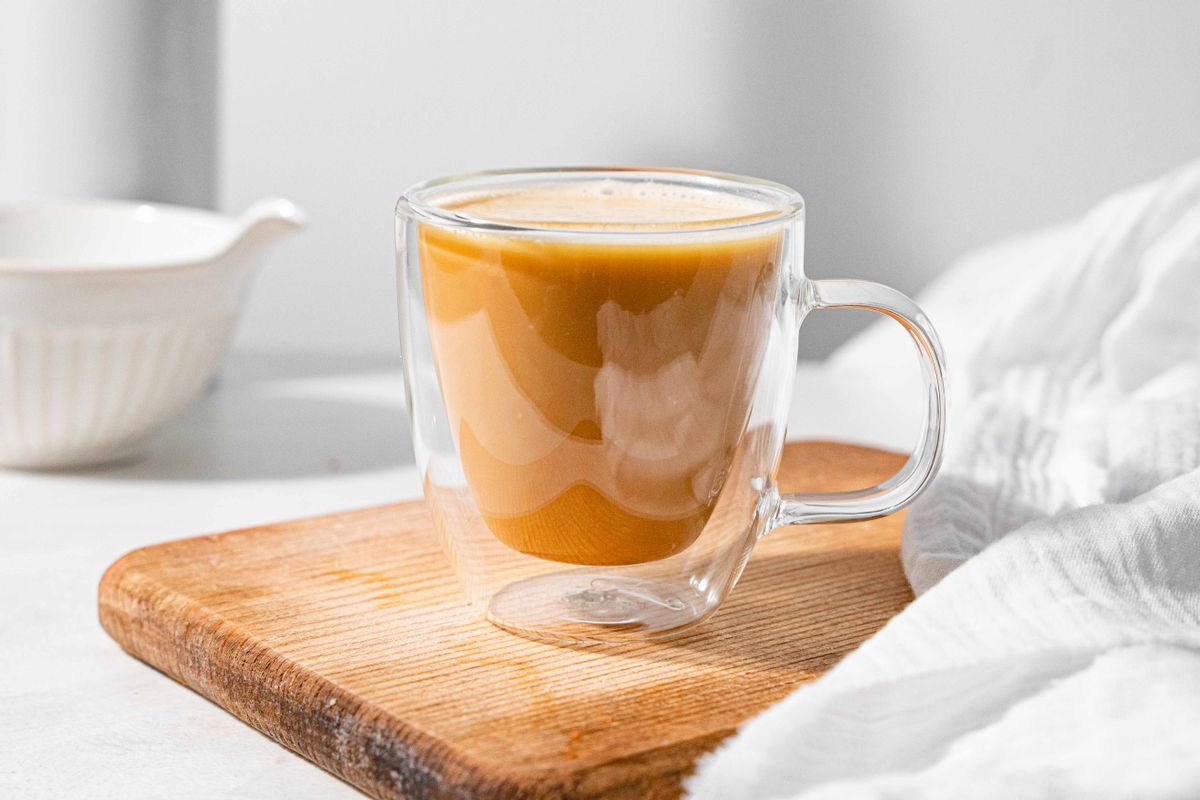 5 min

0 min

5 min
Easy Keto Vanilla Butter Coffee
This Keto butter coffee is a delicious vanilla-flavored beverage perfect for those switching to a Keto diet. It is quick and simple to make using easily accessible ingredients. This coffee is low in carbs and high in fat, making it an excellent appetite suppressant. One serving of this beverage will keep you full until lunchtime.
What ingredients do you need to make this Keto butter coffee?
This Keto coffee is prepared with freshly brewed coffee, some stevia to your preference, room temperature unsalted butter (preferably grass-fed), and a dash of vanilla extract. The coffee must be blended with the other ingredients to ensure the butter is emulsified. We have used a handheld stick blender for this, but a standing blender will work just as well. Since a Keto diet for beginners should be as flexible and forgiving as possible, you can customize this recipe to your liking. You can swap the butter for ghee or coconut oil and the vanilla extract for hazelnut, almond, or peppermint extract. As for the sweetener, you can omit it altogether or replace it with another sugar-free sweetener.
When is the best time to enjoy this Keto for beginners' beverage?
Easy Keto drink recipes for beginners are ideal for increasing your daily fats. We recommend serving it hot before or alongside your breakfast. Alternatively, as the coffee is sweet with vanilla and stevia, this also makes a great post-dinner dessert coffee.
What kind of coffee can you use for this Keto recipe?
You can use freshly brewed coffee, espresso, or instant coffee mixed with boiling water. Ensure the coffee is strong because it will dilute when combined with the other ingredients.
Net Carbs

0.5 g

Fiber

0 g

Total Carbs

0.5 g

Protein

0.8 g

Fats

23 g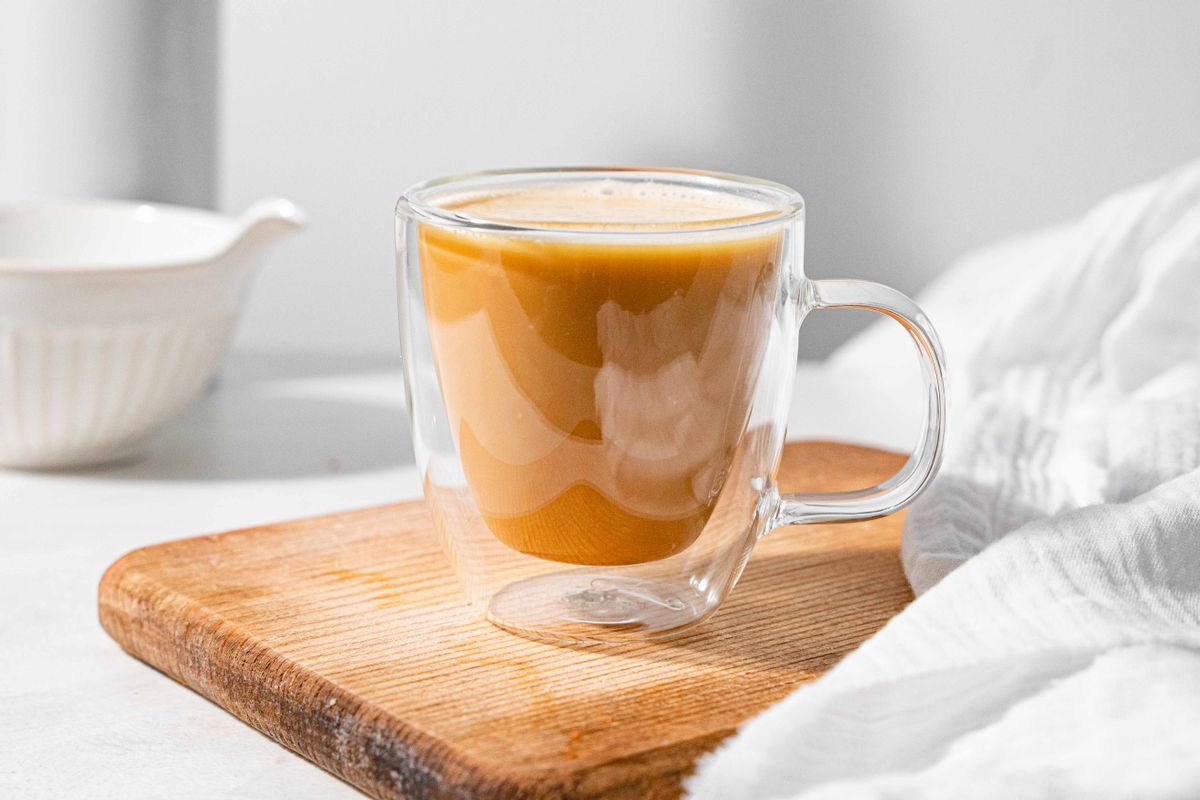 Ingredients
Beverages Coffee Brewed Breakfast Blend

0.75 cup
Pour your freshly brewed coffee into a pitcher. Add vanilla extract, stevia, and unsalted butter. Ensure that your butter is at room temperature. Otherwise, your coffee will cool down.

Blend the mixture using a hand blender until creamy and frothed. Pour into a mug. Enjoy immediately.