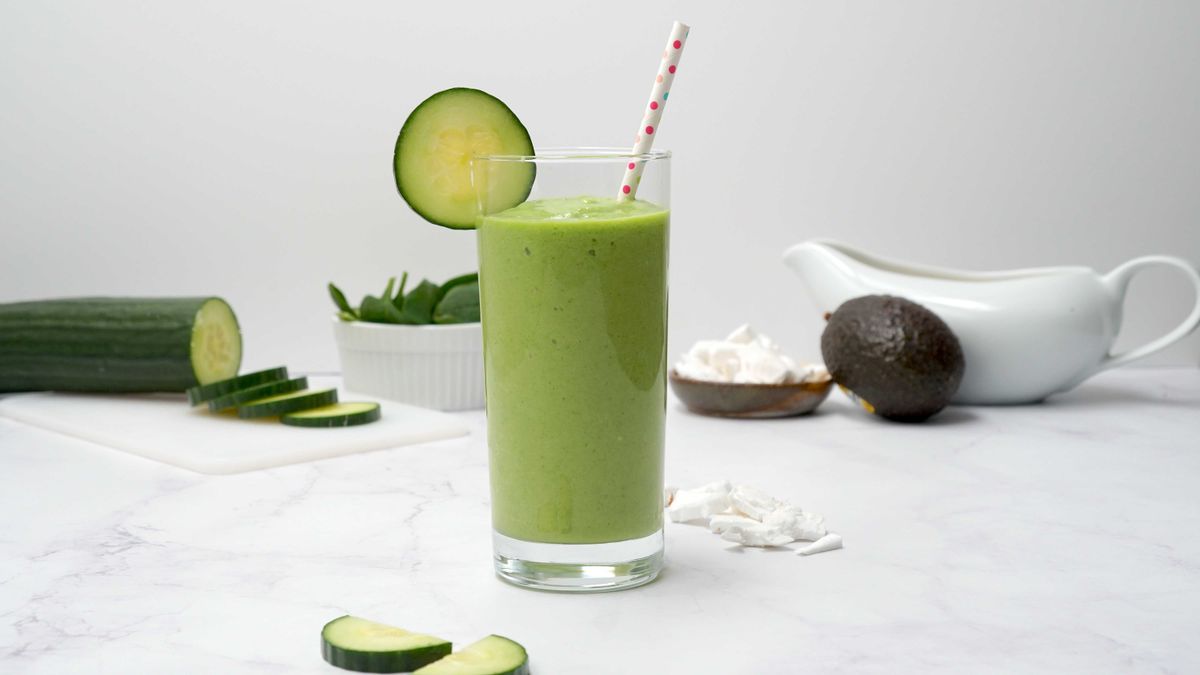 #1 Low Carb & Keto Diet App Since 2010
Track macros, calories, and access top Keto recipes.
8 min

0 min

8 min
Best Keto Vegan Mean Green Smoothie
The cucumber and avocado in this smoothie make it taste so fresh! We love how refreshing it is, making it perfect for warm days! Feel free to add as much liquid stevia as you would like, but we personally like to taste the natural flavors. This beverage can be whipped up in 5 minutes using just a few staple ingredients.
How can you boost the health benefits of this smoothie?
We like to keep our Keto recipes quick and simple, but this doesn't mean that you can't add your choice of ingredients to this smoothie. You can add more nutritious leafy greens to this recipe, like kale and parsley, or a scoop of protein powder to boost your protein intake.
How to make this Keto detox smoothie?
This Keto detox recipe is straightforward. Thoroughly wash the spinach and cucumber. Peel the cucumber, slice the avocado, and remove its seed. Scoop out the avocado flesh and add it to a blender. Roughly chop the vegetables mentioned above and add them to the blender with the avocado. Add the water, stevia drops, and coconut milk. Blend until a creamy green beverage forms. Pour it into a glass and serve immediately.
What are the potential health benefits of this Keto green smoothie?
This smoothie is full of nutrient-rich ingredients that may help improve your overall health. For instance, spinach is very high in iron and may promote better digestion. Cucumbers add a healthy amount of fiber, and the avocado and coconut milk provide the fats you need to feel satiated and maintain ketosis. Not only is this smoothie nutritious, but it is also creamy, refreshing, and delicious.
Disclaimer:
Water is a staple ingredient and is not considered a part of the 5 ingredients.
Net Carbs

5.4 g

Fiber

5.3 g

Total Carbs

10.7 g

Protein

3.6 g

Fats

30.8 g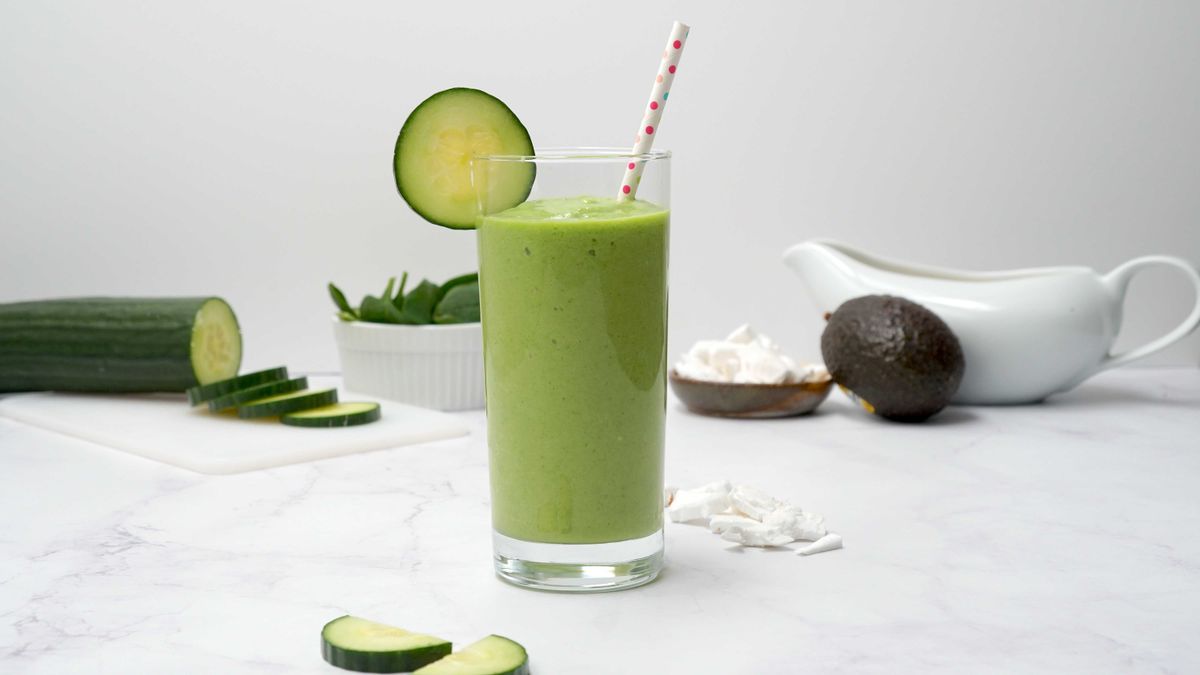 #1 Low Carb & Keto Diet App Since 2010
Track macros, calories, and access top Keto recipes.
Ingredients
Avocado

½ avocado, California

Coconut Milk by Aroy-d

½ cup
Cut a medium avocado in half and remove the pit. Dice into large cubes. Peel and dice cucumber and transfer them to the blender's pitcher.

Add the coconut milk, water, and stevia drops to the blender. you can add as much or as little stevia as you desire. Blend until smooth.

Give the smoothie a taste, and adjust sweetness to your liking. Garnish with a slice of cucumber or fresh herbs. Serve immediately.