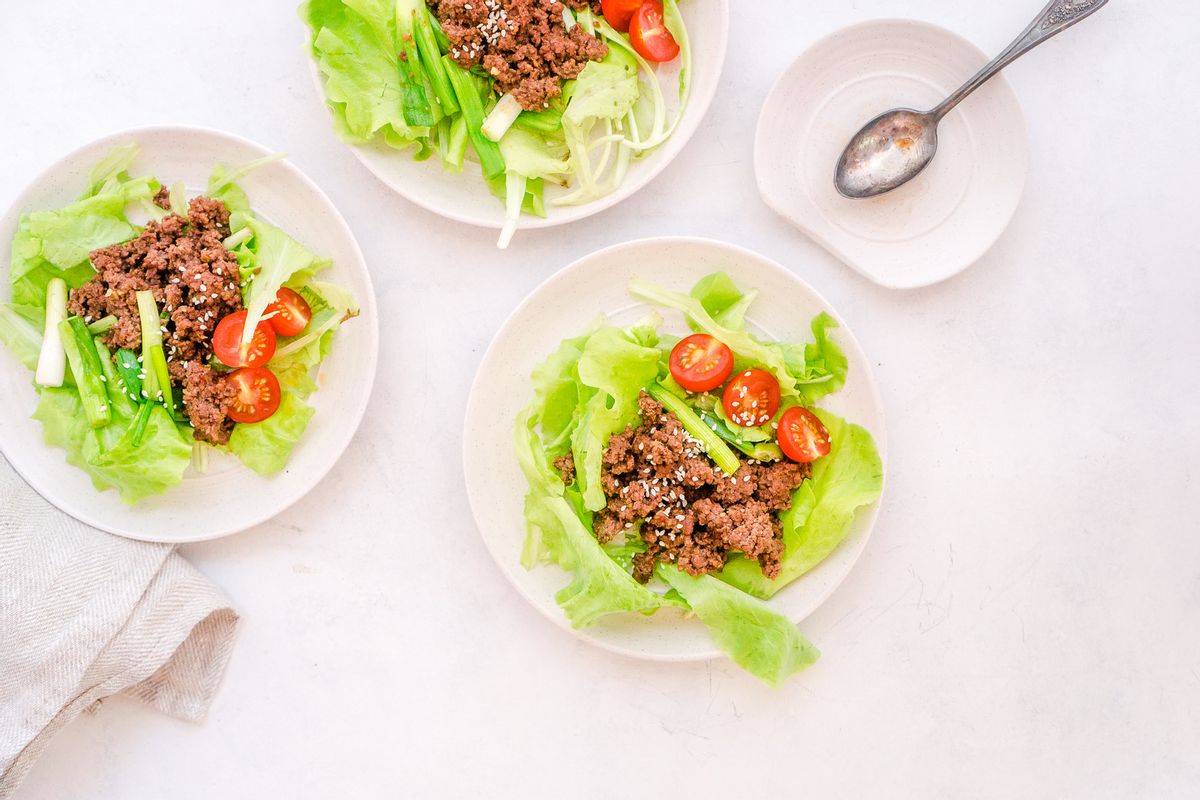 #1 Low Carb & Keto Diet App Since 2010
Track macros, calories, and access top Keto recipes.
20 min

15 min

35 min
Keto Instant Pot Mongolian Ground Beef
A quick and easy way to cook ground beef is in an Instant Pot. A delicious low carb sauce made of sherry wine, soy sauce, garlic, and sambal is sauteed together with the ground beef and topped with fresh scallions and sesame seeds. A simple dish like this is perfect for a weeknight meal or meal prep as it holds well in the fridge for several days and reheats nicely.
What kind of ground beef should I use?
80% of grass-fed lean ground beef is excellent on the Keto diet due to the higher saturated fat content.
Can I make multiple batches at a time?
Yes, this recipe is straightforward to double or triple. Keep in mind, the more you double a recipe, the longer it will take to reduce the liquid down to glaze the meat. If a lot of liquid is released at the beginning of the cooking process, simply pour some of it off.
How should I cut the scallions?
The scallions should be cut into 1" pieces as it gives a nice texture to the finished dish.
Net Carbs

5.5 g

Fiber

2.4 g

Total Carbs

12.5 g

Protein

31.2 g

Fats

25.3 g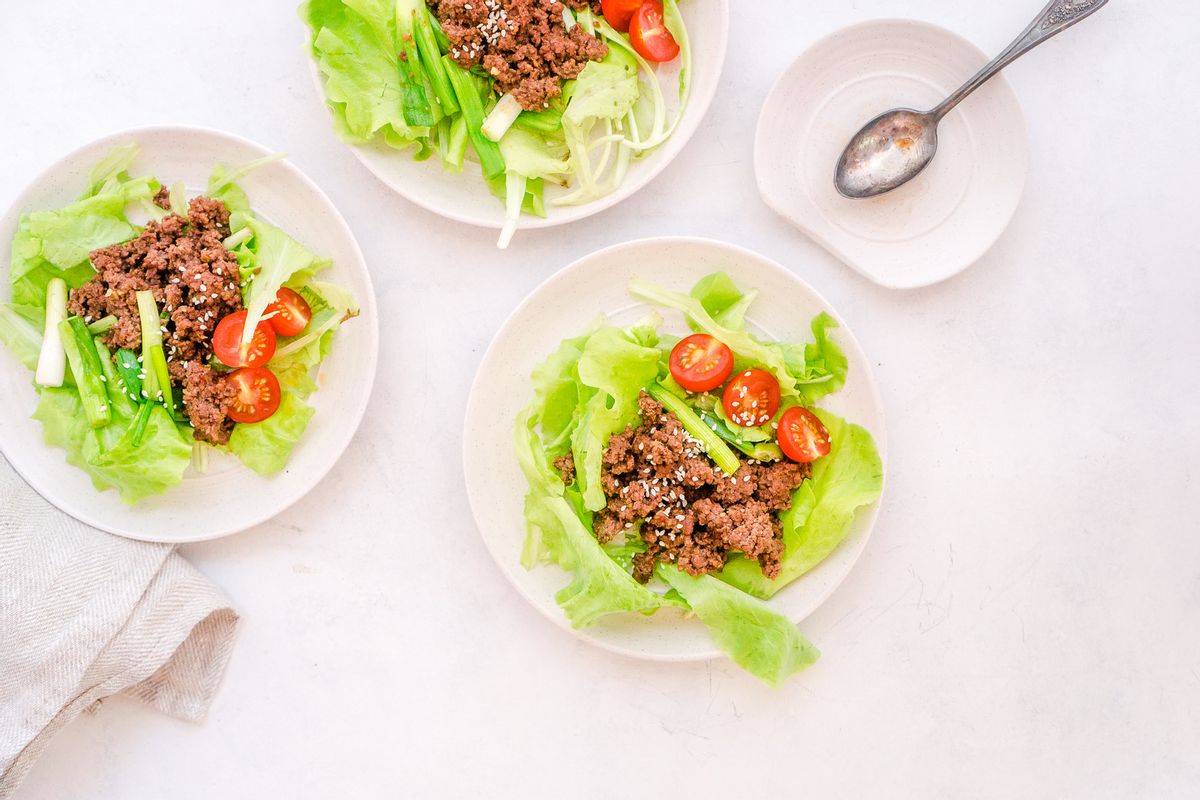 #1 Low Carb & Keto Diet App Since 2010
Track macros, calories, and access top Keto recipes.
Ingredients
Avocado Oil

1-½ tablespoon

Hamburger Or Ground Beef, 80% Lean

1 pound

Coarse Kosher Salt by Morton

¼ tsp

Sherry Cooking Wine by Holland House

2 tablespoon

The Ultimate Icing Sugar Replacement by Swerve

2 tablespoon

Arrowroot Flour

1 teaspoon

Sesame Seed Oil Anoriental Seasoning by Dynasty

1 teaspoon

Sesame Seeds

1 teaspoon, whole pieces
Preheat an Instant Pot on the "Saute" setting until it says HOT. Add the avocado oil to the bottom of the pot.

Add the minced garlic and stir briefly. You want to work quickly and add the meat shortly after this to prevent the garlic from getting brown too quickly.

Immediately add the ground beef and stir around cooking it halfway before adding all of the sherry wine. Stir well and continue cooking until most of the liquid is evaporated.

Next, add in the soy sauce, Swerve, and arrowroot powder. Stir well to combine and allow it to cook for several minutes in order for the sauce to glaze the meat.

Essentially you want to evaporate most of the liquid until it coats the meat nicely. Turn the heat off and add the sesame seed oil and stir well.

Add the sambal and stir well.

Finally, add scallions cut into 1" pieces.

To plate, add lettuce to each plate about 1 cup each. Top with the meat and cherry tomatoes cut in half. Sprinkle with sesame seeds and serve immediately.