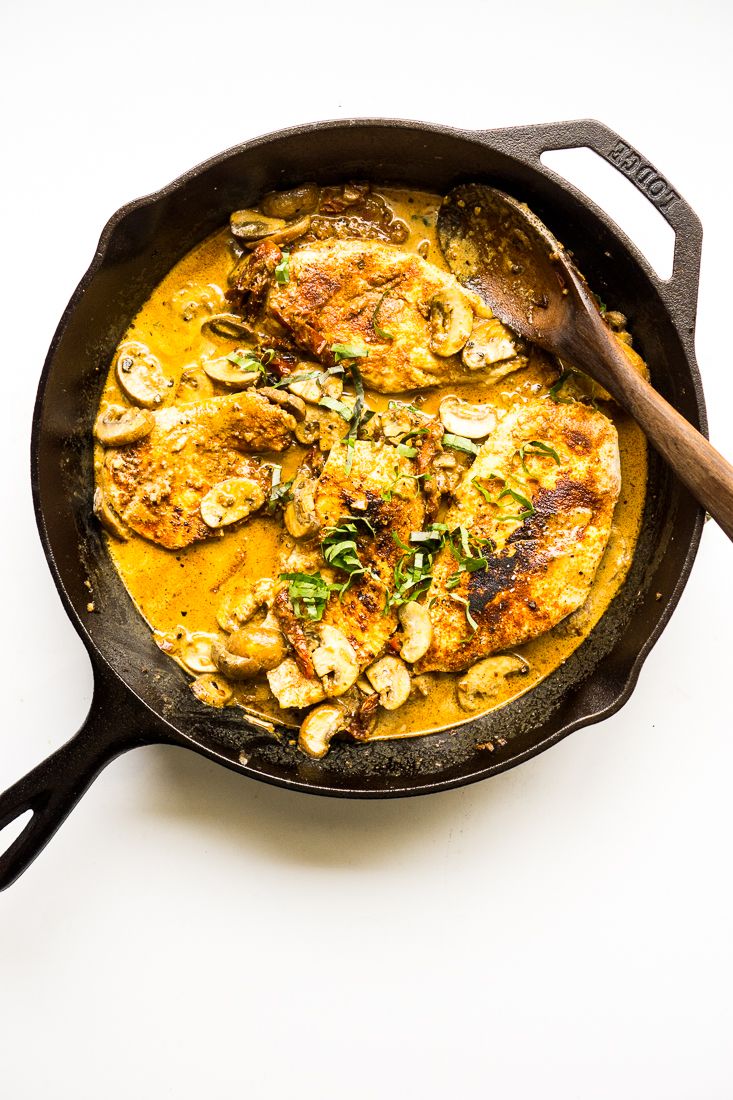 #1 Low Carb & Keto Diet App Since 2010
Track macros, calories, and access top Keto recipes.
20 min

20 min

40 min
Low Carb Creamy Balsamic Chicken With Sundried Tomatoes
I love the flavor contrasts in this dish. The sauce is very creamy, but the sun-dried tomatoes give a tart bite! The basil gives such a fresh note and the mushrooms are so meaty in flavor! Not to mention the smoked paprika ties the dish all together with a nice smoky note. This will easily become a go-to dish...it is made in one pan!
Net Carbs

6.3 g

Fiber

1.6 g

Total Carbs

7.9 g

Protein

36.8 g

Fats

16.2 g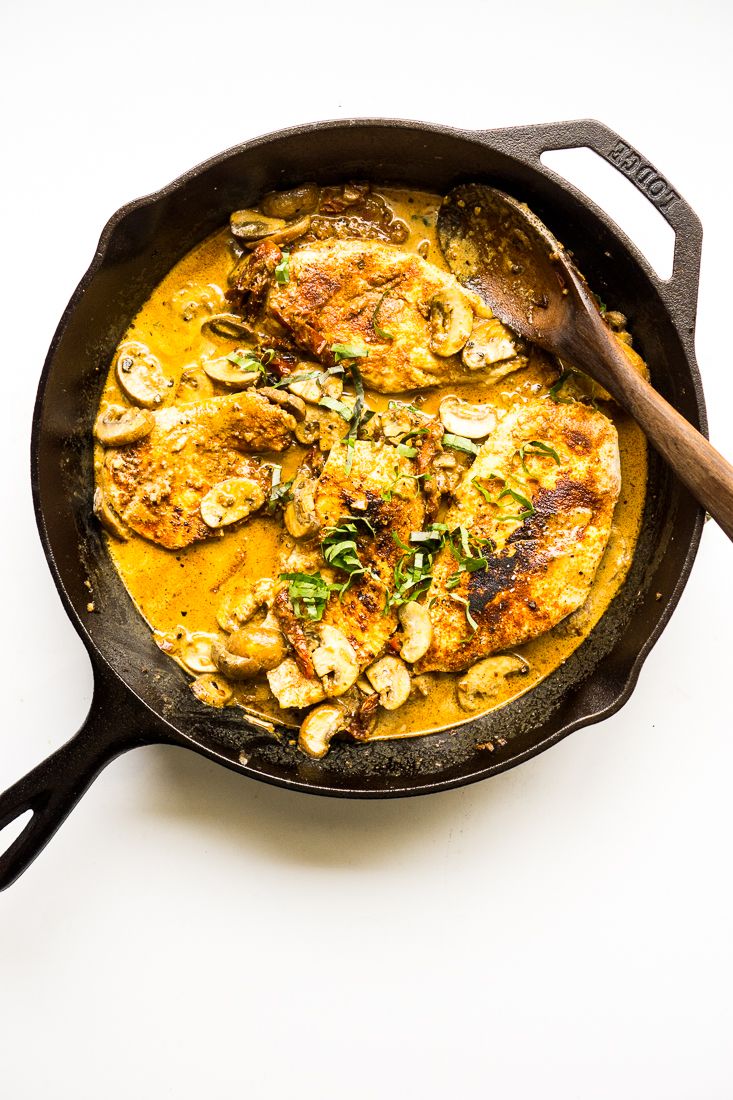 #1 Low Carb & Keto Diet App Since 2010
Track macros, calories, and access top Keto recipes.
Ingredients
Chicken Breast

2 large breast

Spices Onion Powder

1 tsp

Mushrooms

2 cup, pieces or slices

Sundried Tomatoes In Oil by Unico

3 tablespoon

Avocado Oil

1-⅓ tablespoon
Prep all ingredients by slicing mushrooms, grating cheese etc. as well as measuring out spices and liquids.

Slice the chicken breasts in half horizontally. Mix the smoked paprika, onion powder and salt and pepper (add these to taste). Sprinkle this mixture on both sides of the chicken.

In a heavy bottomed pan, heat pan until very hot, then add half of the avocado oil. Add the chicken and sear on each side. This should be about 4-5 minutes on the first side and 2-3 minutes on the second side. Cook the chicken completely through. Remove chicken to a clean plate.

Add the other half of the avocado oil to the hot pan. Add the garlic and sliced sun-dried tomatoes.

Add the mushrooms and cook for 3-5 minutes until nicely browned. Deglaze the pan with balsamic vinegar, scraping the pan to remove the browned bits.

Add the half and half and parmesan cheese and simmer for 1 minute. Add the cooked chicken back in and cook for 2-3 minutes to reduce it to a sauce consistency.

Top with fresh, julienned basil and serve hot!