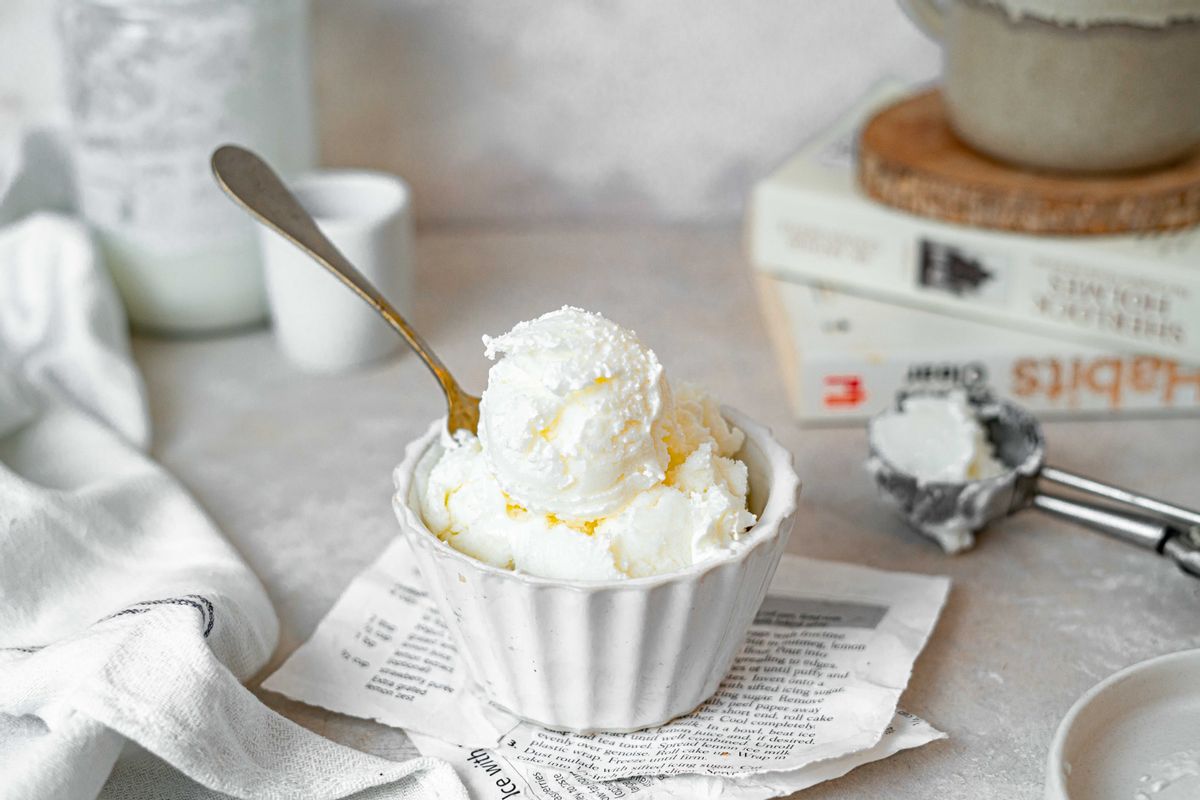 #1 Low Carb & Keto Diet App Since 2010
Track macros, calories, and access top Keto recipes.
4 h 5 min

0 min

4 h 5 min
The Best Keto Ice Cream
This low-carb ice cream is a delightful treat that requires 3 ingredients and just 5 minutes to prepare. This recipe is one of the best Keto treat recipes you will ever come across! You won't believe how such an easy Keto recipe can result in delicious and smooth ice cream.
What do you need to make the best Keto ice cream at home?
The base of this Keto ice cream requires a few ingredients that you probably have in your kitchen. All you need is heavy cream, allulose (or any powdered sweetener), and vanilla extract. You can also add other ingredients to elevate the flavor and texture.
What is the best sweetener for this recipe?
While any powdered or granulated sweetener would work in this recipe, it's best to choose one that doesn't harden or crystallize when frozen; we found that the best Keto sweetener for this recipe is allulose. It doesn't yield rock-hard ice cream nor crystallize.
What flavorings can you add to this Keto ice cream?
There are endless variations to this Keto ice cream recipe. If you want to add any low-carb berry, we recommend using it in freeze-dried form. Blitz the freeze-dried fruit until it's a powder, then mix it with the other ingredients. Using fresh or frozen berries will make your ice cream icy instead of creamy.
If you want chocolate-flavored ice cream, simply add cocoa powder and more sweetener. You can also add any nut butter or chopped nuts you prefer. The choices are endless.
Is there an alternative to shaking?
We understand if you don't feel like shaking for 5 full minutes. You can use an immersion blender to make this low-carb ice cream. Just make sure to mix in any crunchy additives after you blend.
Net Carbs

1.8 g

Fiber

0 g

Total Carbs

8.6 g

Protein

1.7 g

Fats

21.6 g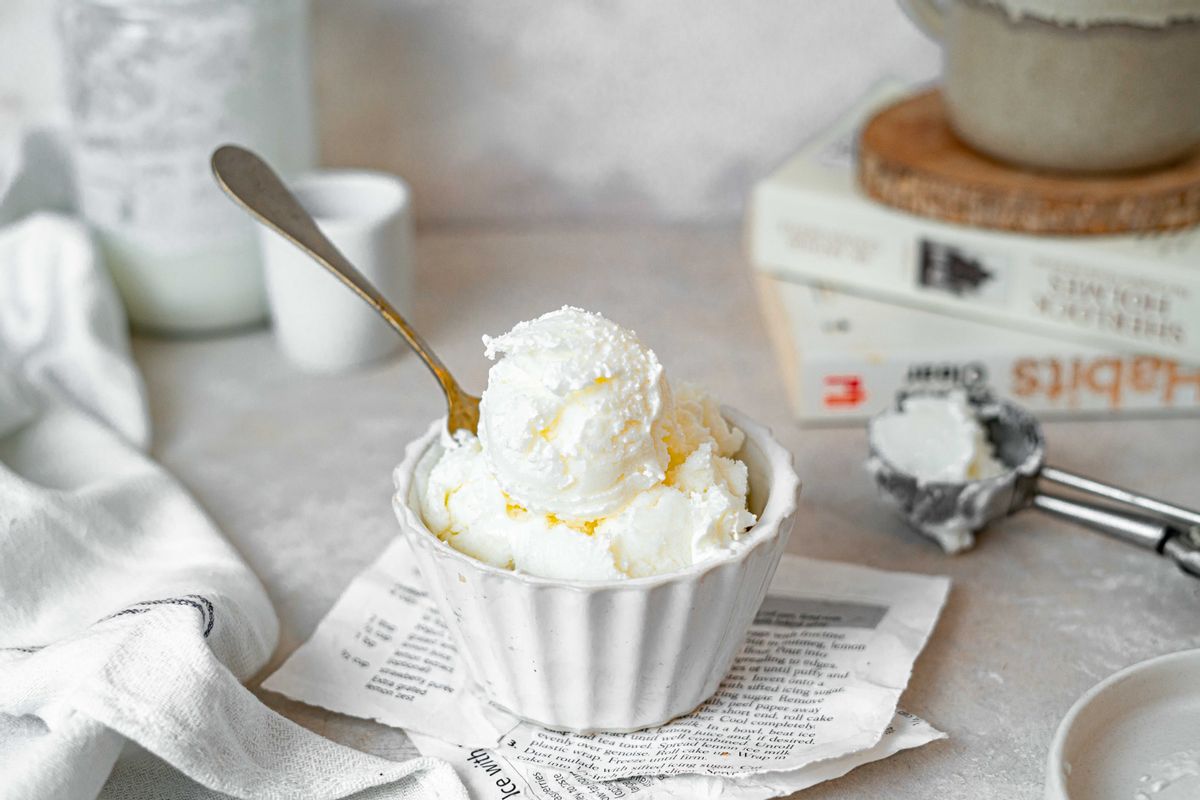 #1 Low Carb & Keto Diet App Since 2010
Track macros, calories, and access top Keto recipes.
Ingredients
Cream Heavy Whipping

1 cup

Allulose, powdered

3 tbsp
To a freezer-safe jar, add the heavy whipping cream, vanilla, and sweetener. Add in any additional flavors you prefer. Secure the lid tightly.

Shake the jar vigorously for 5 minutes or until the liquid doubles in size. You can also use an immersion blender if you don't feel like shaking. Secure the lid again.

Place the jar in the freezer for 3-5 hours until frozen. If you have added heavy ingredients like nuts or chocolate pieces, shake the jar every 1 hour to ensure they don't settle at the bottom. Scoop the ice cream into a bowl or enjoy it straight from the jar.