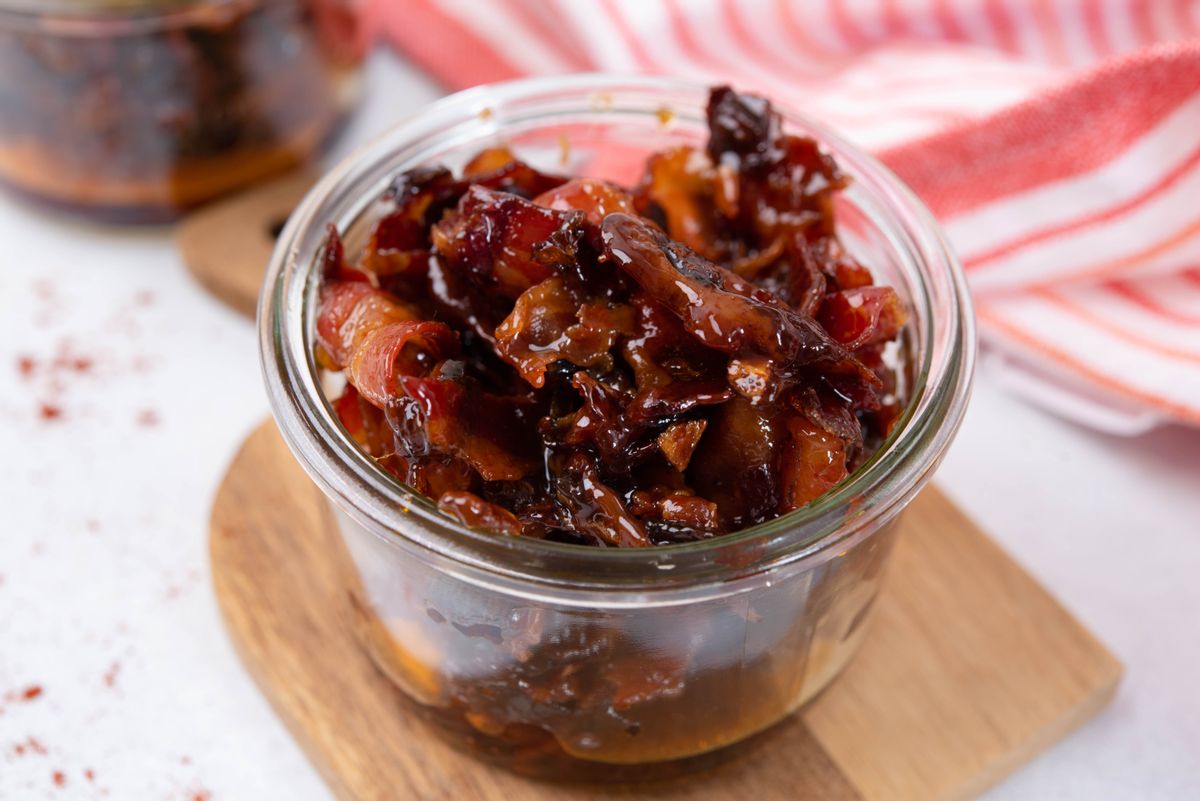 #1 Low Carb & Keto Diet App Since 2010
Track macros, calories, and access top Keto recipes.
5 min

25 min

30 min
Easy Keto Bacon Jam
This sweet and savory Keto jam is a perfectly filling breakfast or an afternoon snack. Preparation is effortless and only takes about 30 minutes from start to finish. This fantastic Keto bacon jam is best when served warm with crackers, cheese, or fresh veggies. You can also refrigerate the leftover jam in an airtight container and serve it cold or gently reheat it in your microwave (make sure to cool the jam completely before refrigerating it). We added two tablespoons of maple-flavored syrup to the recipe, but you can adjust the sweetness according to your taste. You can also omit the cayenne or add some more – depending on your preference. Enjoy!
What type of vinegar to use?
We used apple cider vinegar for this recipe. However, you can replace it with balsamic or sherry vinegar and adjust the balance of sweetness according to your taste.
Can I use turkey bacon?
Absolutely! You can replace your regular bacon with the same amount of turkey bacon and prepare a pork-free bacon jam.
Net Carbs

3.9 g

Fiber

1.1 g

Total Carbs

17.1 g

Protein

17.2 g

Fats

17.6 g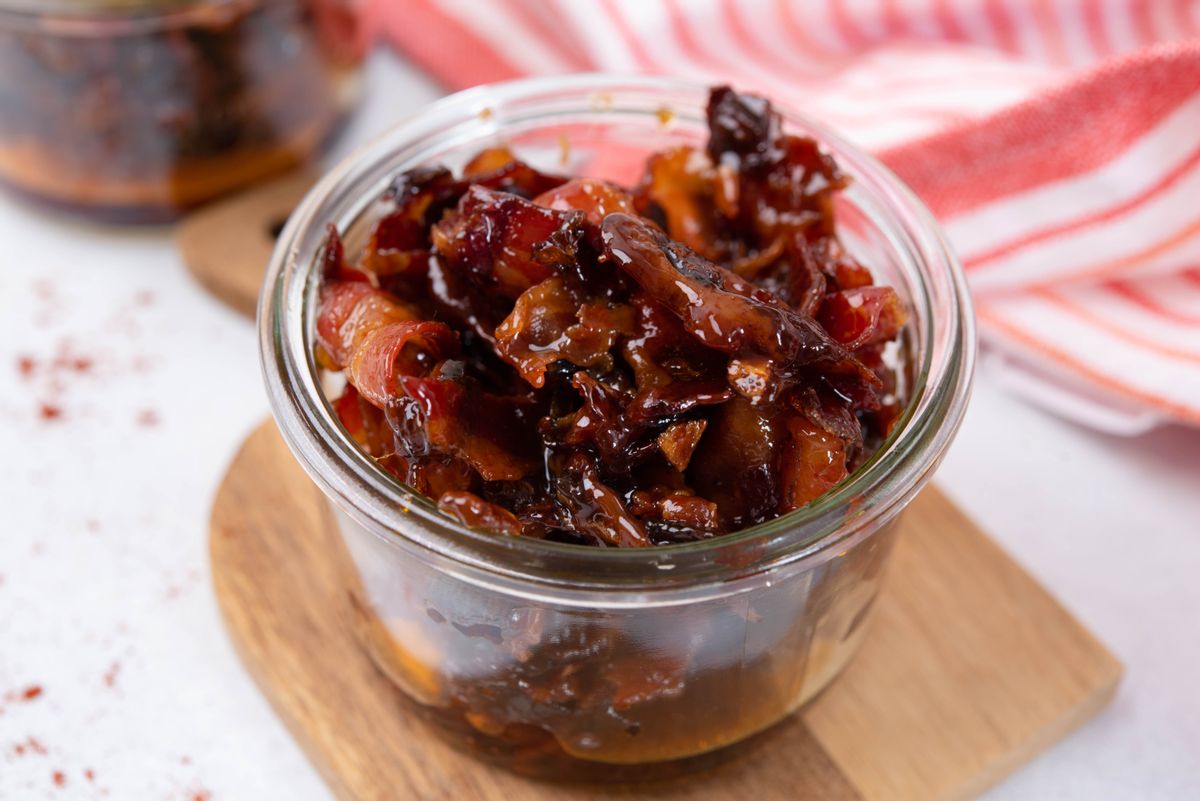 #1 Low Carb & Keto Diet App Since 2010
Track macros, calories, and access top Keto recipes.
Ingredients
Keto Maple Flavored Syrup

2 tbsp

Brown Sugar Replacement

0.25 cup

Apple cider vinegar

2 tbsp
Heat a large pan over medium heat. Add bacon and cook until crispy. Transfer the cooked bacon to a paper towel-lined plate and set it aside. Reserve half of the bacon fat in the pan.

Peel and finely chop the onion. Peel and slice the garlic. Add the onions and garlic to the pan and cook for 10-12 minutes or until caramelized. Stir occasionally.

Reduce the heat to low. Add the brown sugar replacement, apple cider, maple-flavored syrup, cayenne pepper, and bacon. Stir well and continue to cook for another 10 minutes.

When done, remove from the heat and cool to room temperature. Transfer to a jar and serve. It pairs perfectly with your favorite Keto crackers or toast!