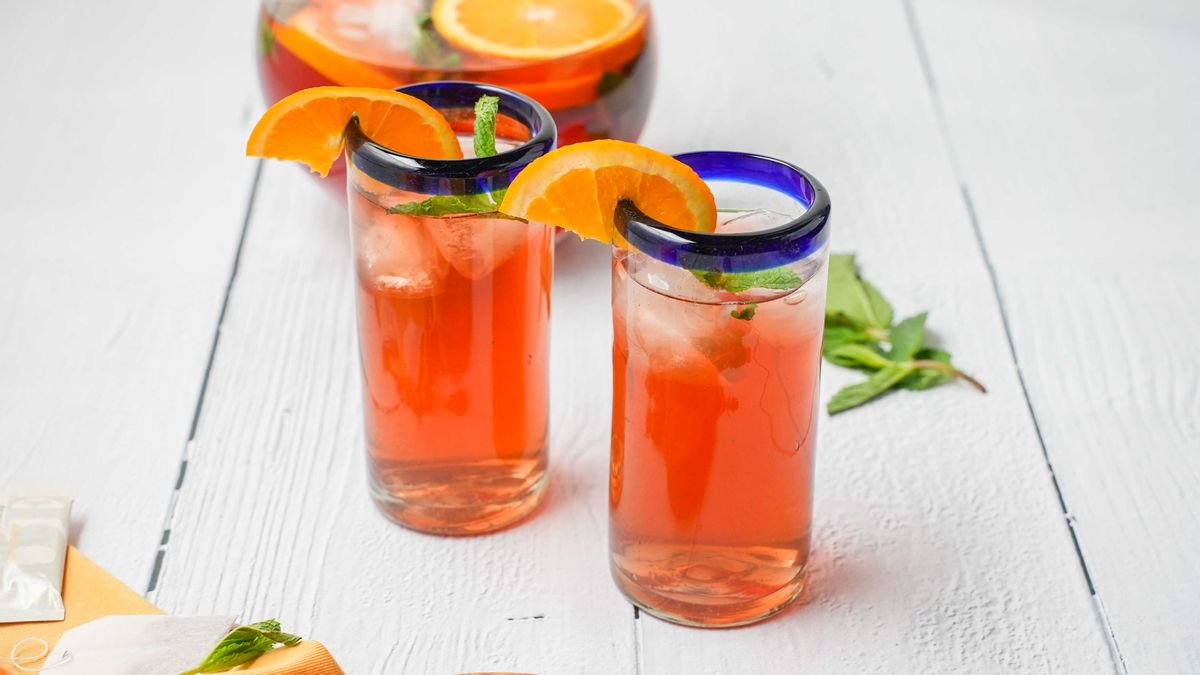 #1 Low Carb & Keto Diet App Since 2010
Track macros, calories, and access top Keto recipes.
10 min

5 min

15 min
Keto Citrus Peach Mint Iced Tea
This citrus peach mint tea is so refreshing, colorful, and flavorful. It is great to sip on during the day in your fruit infuser water bottle or served in a large pitcher over ice when guests are over. This pink fruity drink is such a delicious treat that tastes like a dessert with hardly any carbs in sight!
How to make this Keto iced tea?
The trick to making this quick and easy recipe is steeping the tea bags in half of the amount of water needed and then adding the rest of the water in cold to speed up the cooling process. Since the orange is sliced and only steeped in the tea, it contributes negligible carbs, but lots of flavor.
What sweetener can you use for this recipe?
Feel free to sweeten this to taste with your choice of sweetener, but we recommend using liquid stevia.
Can you prepare this beverage using other tea flavors?
Of course, you can. Some great options include mixed berry tea, tropical fruits tea, passion fruit tea, or hibiscus tea.
Disclaimer: The recipe calls for 8 herbal peach tea bags, not 8 cups like the recipe below says. Take 8 tea bags and steep them in 4 cups of boiling water.
Net Carbs

2.5 g

Fiber

0.4 g

Total Carbs

2.9 g

Protein

0.2 g

Fats

0 g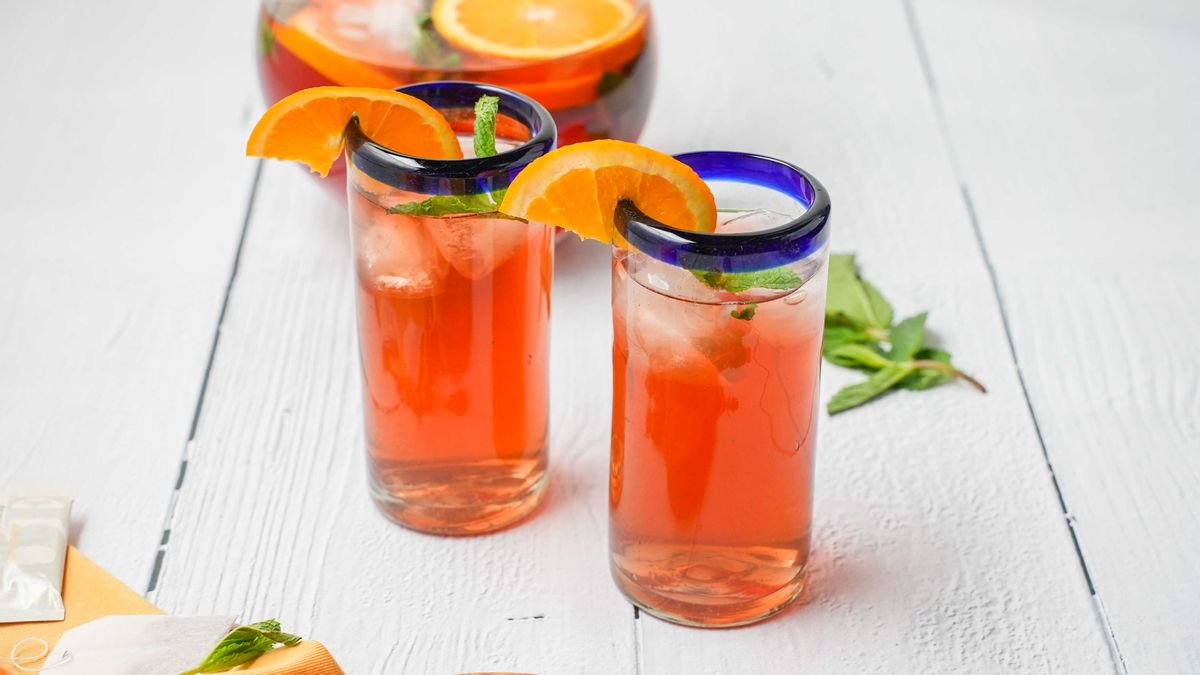 #1 Low Carb & Keto Diet App Since 2010
Track macros, calories, and access top Keto recipes.
Ingredients
Perfect Peach Herb Tea Caffeine Free By Bigelow

8 cup

Orange

1 medium - 2 5/8" diameter

Ice Or Ice Cubes

10 cup, cubed
In a large heatproof pitcher, add 8 tea bags and boiling water. Cover the pitcher with a plate. Allow steeping for 5-6 minutes.

Remove the tea bags then pour the cold water on top of the steeped tea and chill in the fridge until cool. Pour cooled tea over a 2-quart pitcher filled with ice and add in the orange slices and sprigs of mint. Serve immediately.