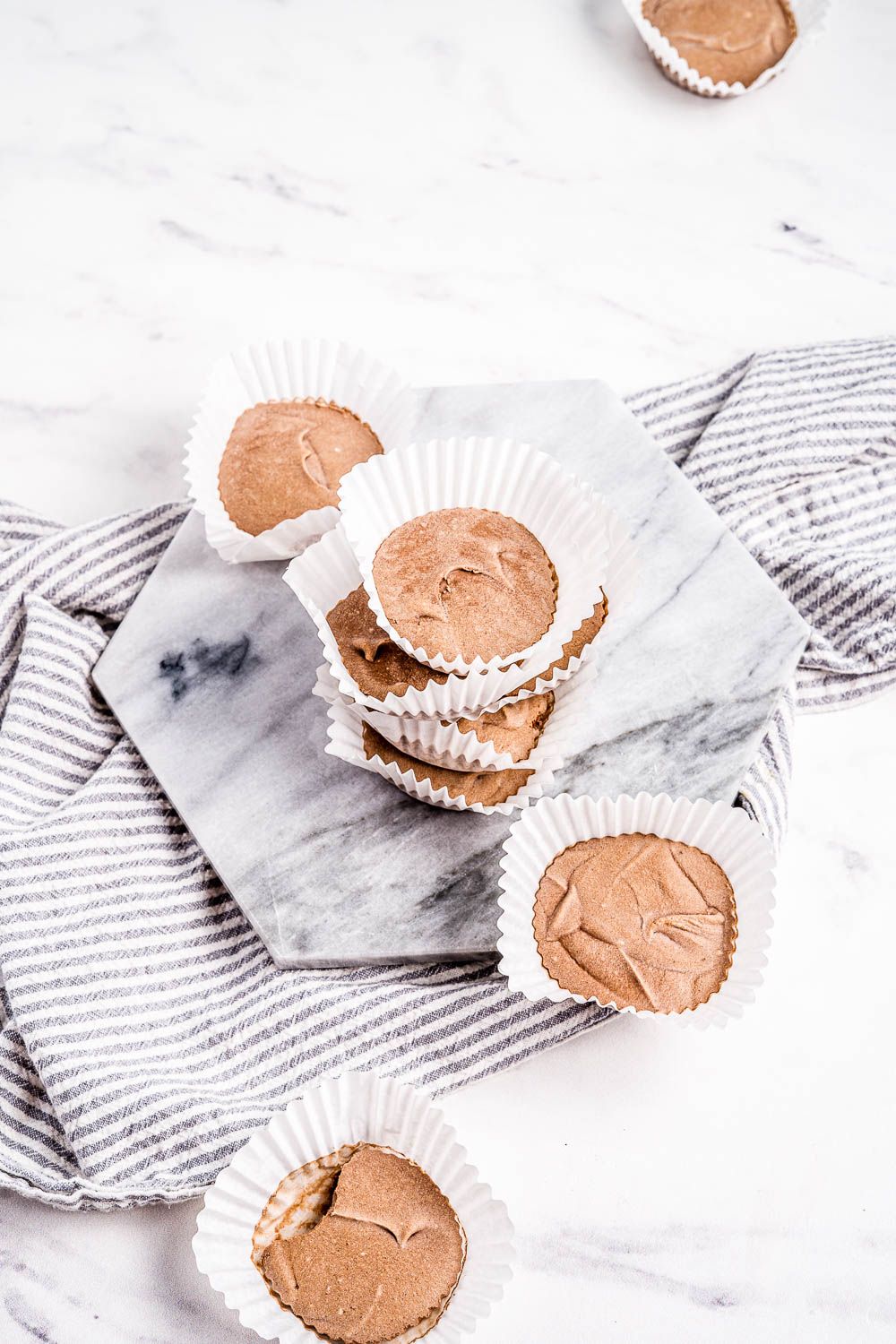 #1 Low Carb & Keto Diet App Since 2010
Track macros, calories, and access top Keto recipes.
7 min

0 min

7 min
Keto Frosty Chocolate Fat Bombs
Sometimes at the end of a meal or the end of the day, you might come up short on fat macros. That is where fat bombs come in handy! You will love this dairy-free fat bomb made with coconut cream and coconut oil. The bombs are sweetened with stevia, which is a natural sweetener. They come together quickly because they can be mixed all together into a large measuring cup. They are individually portioned for easy macro counting and portion control. You will love this fat bomb recipe!
What does coconut oil do to the recipe?
The coconut oil in the fat bomb will help the fat bombs from freezing too hard. The oil helps keep the fat bomb softer.
What happens if refrigerate versus freezing the fat bombs?
If you refrigerate the fat bomb, it will have a softer texture and be easier to eat directly. Frozen fat bombs are delicious too! So use either method that you prefer. The frozen ones will keep up to 6 months and can be eaten as needed.
Serving suggestions
Please feel free to serve these after a Keto dinner recipe like https://www.carbmanager.com/recipe/keto-italian-beef-with-cabbage-noodles Keto Italian Beef with Cabbage Noodles.
*14 fl oz is one standard can of coconut cream
Net Carbs

2.3 g

Fiber

1.3 g

Total Carbs

3.6 g

Protein

1.3 g

Fats

11.1 g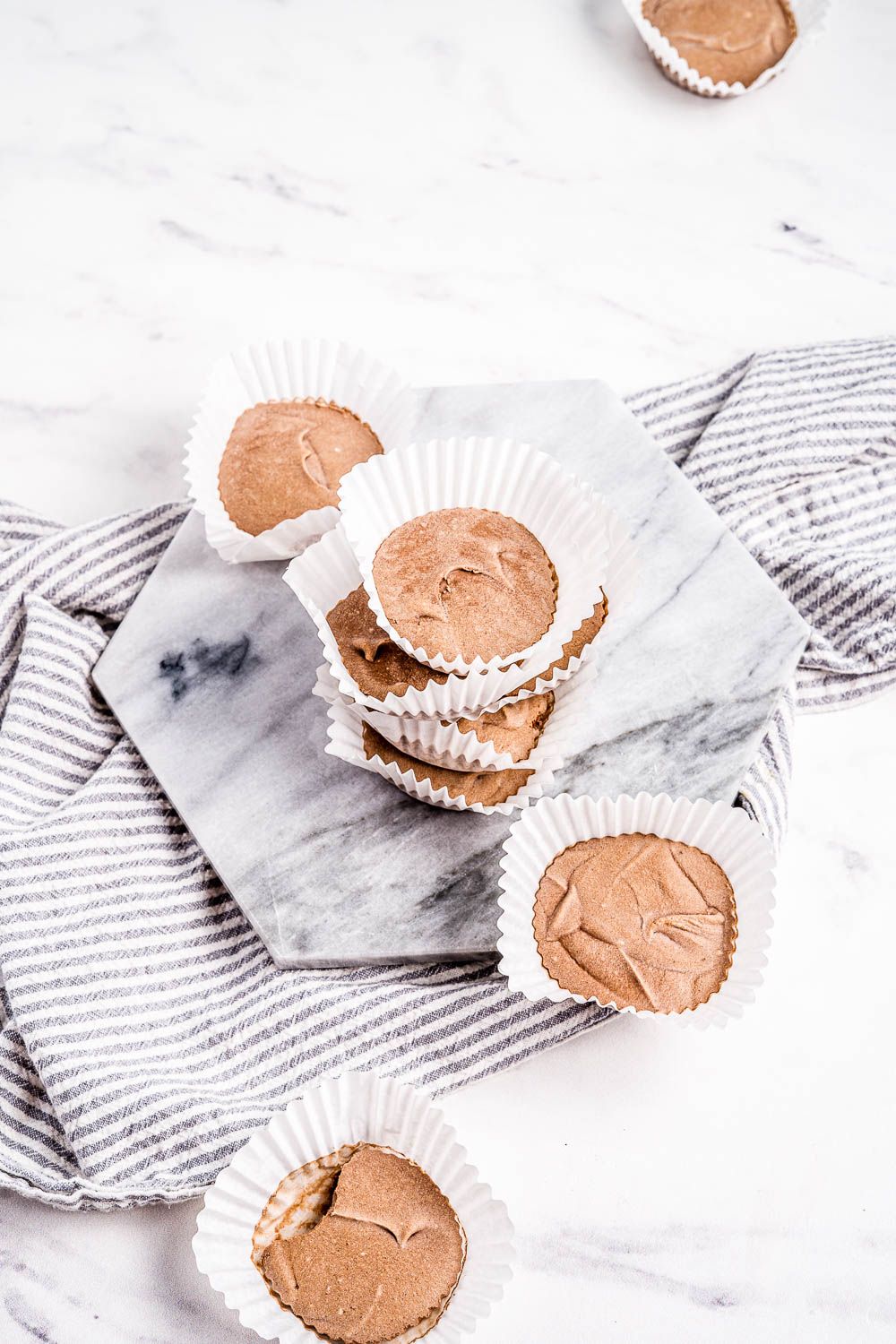 #1 Low Carb & Keto Diet App Since 2010
Track macros, calories, and access top Keto recipes.
Ingredients
Coconut Cream (liquid From Grated Meat)

14 fl oz

Stevia In The Raw, Jar

4 tablespoon

Cocoa Powder

2 tablespoon
Combine the coconut cream, melted coconut oil, cocoa powder, and stevia in a large glass measuring cup.

Use a whisk to break up any lumps in the coconut cream.

Line a baking sheet with 16 cupcake liners or silicone cupcake liners. Pour the fat bomb mixture evenly into each liner. Firm the fat bombs in the fridge or freezer.

If you freeze them, they can be removed and placed into a Ziploc bag and easily stored in the freezer.