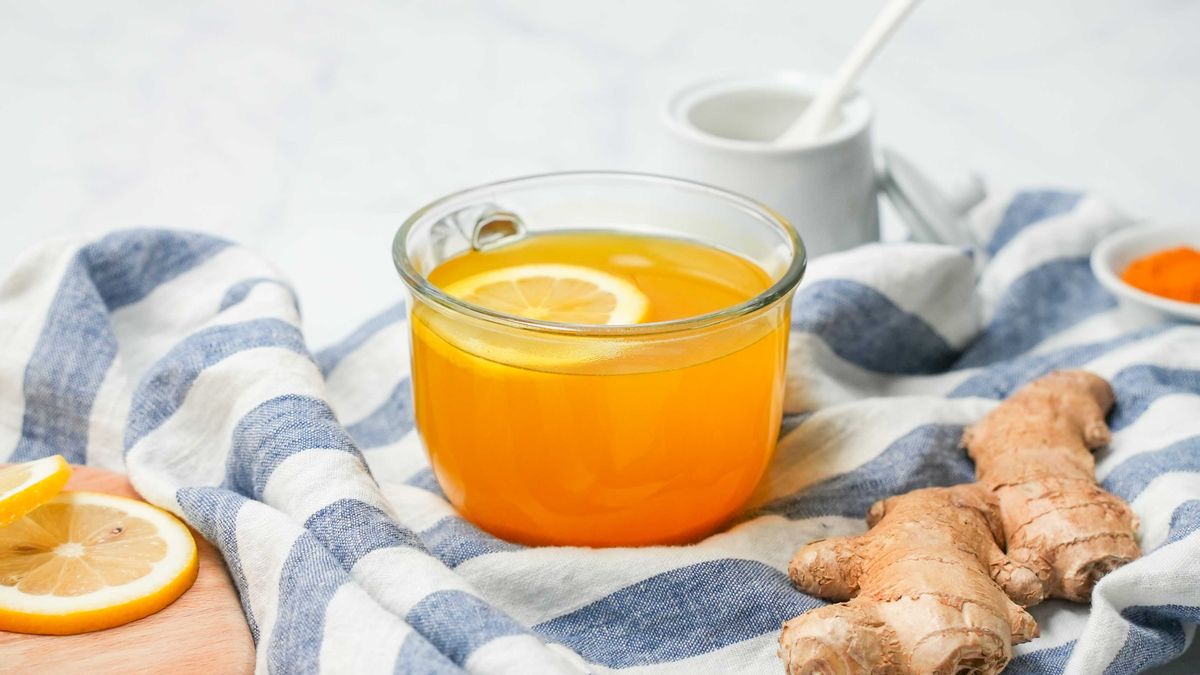 #1 Low Carb & Keto Diet App Since 2010
Track macros, calories, and access top Keto recipes.
1 min

5 min

6 min
Best Keto Ginger Turmeric Tummy Tea
Whether you ate too much food, a rich meal, or just feel nauseous, this tummy tea will help put that pep back in your step! Ginger is a staple for upset stomachs, turmeric wakes up your metabolism and calms inflammation, and lemon provides some vitamins and flavor.
What are the health benefits of this Keto tummy tea?
Other than the benefit of relieving an upset stomach, this tea is full of nutrient-rich ingredients that may help improve your overall health. For instance, lemon and ginger can potentially boost your immune system and reduce inflammation. Turmeric is high in anti-oxidants and may relieve pain. Not only is this tea nutritious, but it is also warming, refreshing, and delicious.
Why Filtered Water?
Using filtered water in your drink is a great way to ensure your drink is clean and pure. Filtering water helps to remove any chemicals, heavy metals, or pollutants and keep your water as clean and fresh as possible.
What substitutes can you make for this Keto recipe?
Instead of powdered turmeric, you can use fresh. Simply simmer it with the remaining ingredients. If using ground ginger instead of fresh, stir it in at the end. As for the citrus, you can use lime instead of lemon.
Net Carbs

1.1 g

Fiber

0.6 g

Total Carbs

1.7 g

Protein

0.2 g

Fats

0.1 g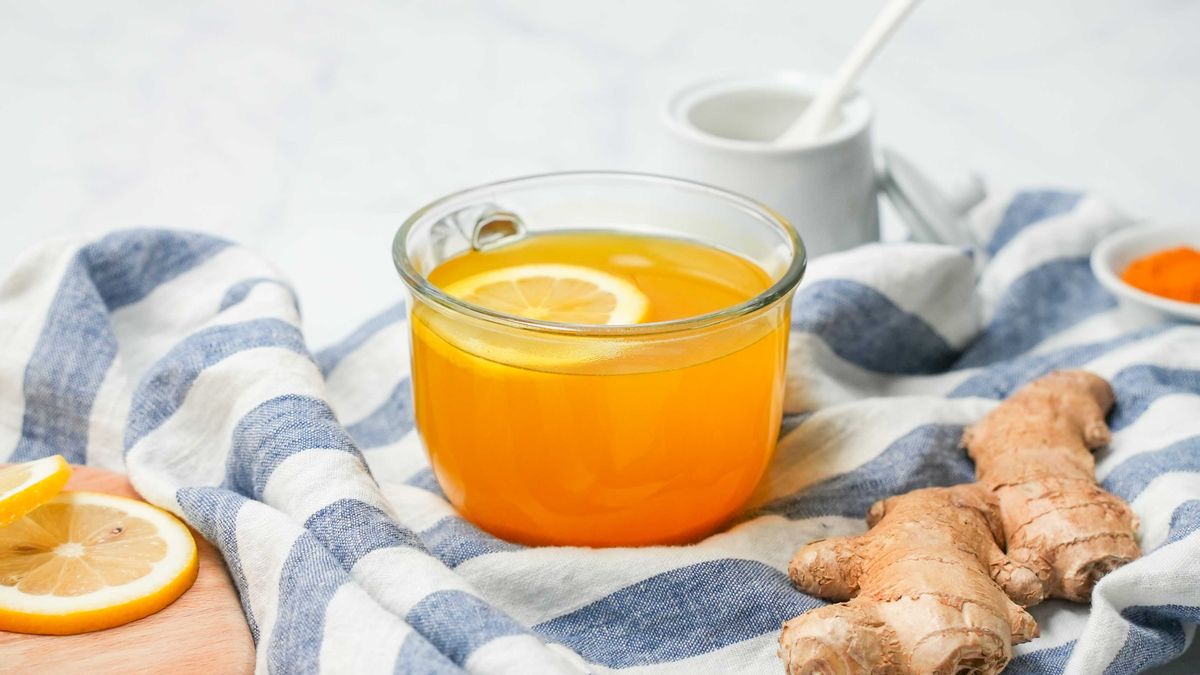 #1 Low Carb & Keto Diet App Since 2010
Track macros, calories, and access top Keto recipes.
Ingredients
Turmeric, Ground

0.5 teaspoon

Ginger (not eaten)

2 slice

Lemon

1 slice - 1/8 of medium
In a small pot, bring 12 ounces of water to a simmer with 2-3 slices of ginger root and 1 slice of lemon. Put a lid on the pot. Let the ingredients steep for 3 minutes, but you may steep longer for a stronger flavor.

Remove the lemon slice and ginger. Stir in the turmeric. Let it cool slightly before serving.

Pour your tea and enjoy hot! You can add additional lemon at this time. You can also sweeten it using stevia if desired.