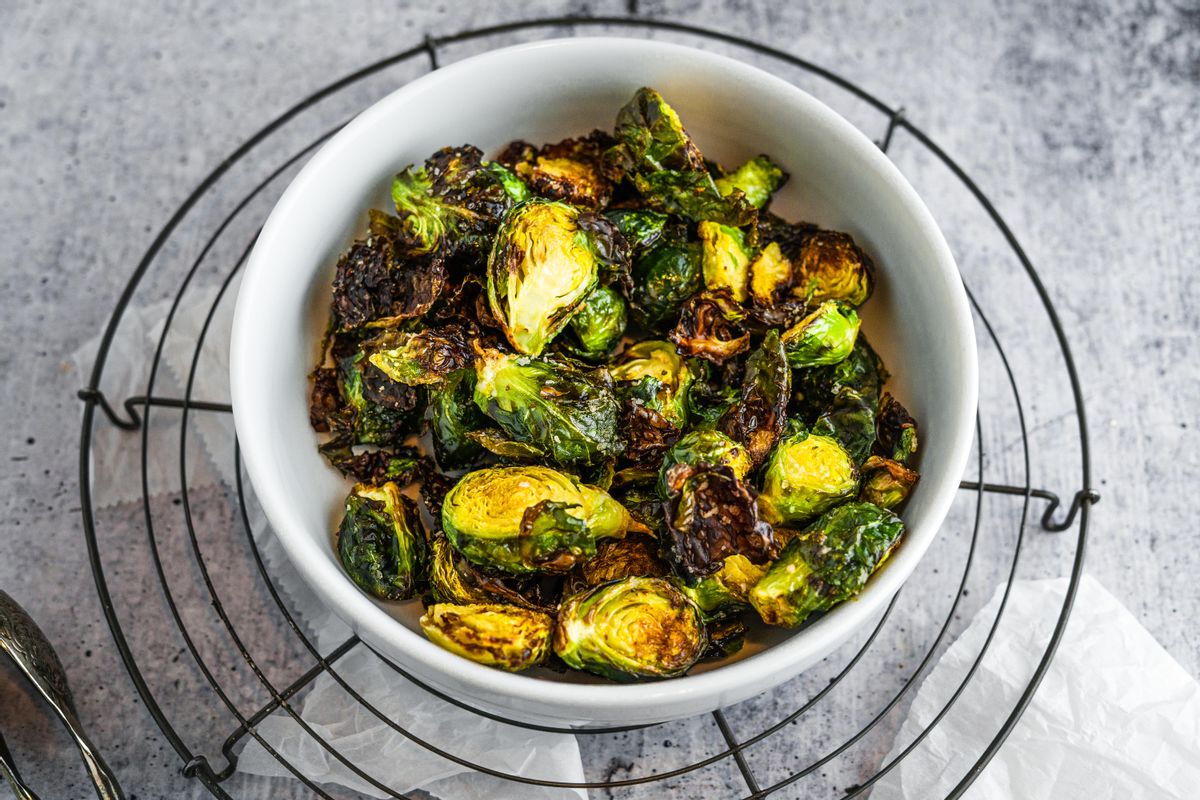 #1 Low Carb & Keto Diet App Since 2010
Track macros, calories, and access top Keto recipes.
5 min

20 min

25 min
Best Keto Crispy Air Fryer Brussels Sprouts
Keto air fryer recipes can be a real treat for the entire family! This super simple Keto air fryer Brussels sprouts recipe is a fantastic side to various meat and fish recipes but also a healthy snack to keep you full between meals. Preparing this lovely dish requires just 3 simple ingredients and about 20 minutes, which is perfect for when you're in a hurry. Frying these sprouts in your air fryer will make them wonderfully crispy; we guarantee you'll love them! This recipe is already perfect as it is, but you can add some other spices of your choice (we recommend a small amount of garlic or onion powder, or red pepper flakes). Enjoy!
What are the best Keto air fryer recipes?
We recommend using your air fryer to prepare your favorite Keto-friendly meals. This fantastic kitchen appliance is perfect for crispy fish and meat recipes but also for healthy low-carb vegetable recipes. We recommend using avocado oil for high-heat cooking.
What type of air fryer do I need for this recipe?
This recipe will work perfectly with different types of air fryers. However, depending on the type of air fryer you have, you might need to adjust the cooking time a little. Keep an eye on the sprouts after about 15 minutes of cooking.
Net Carbs

4.3 g

Fiber

3.2 g

Total Carbs

7.6 g

Protein

2.9 g

Fats

8.7 g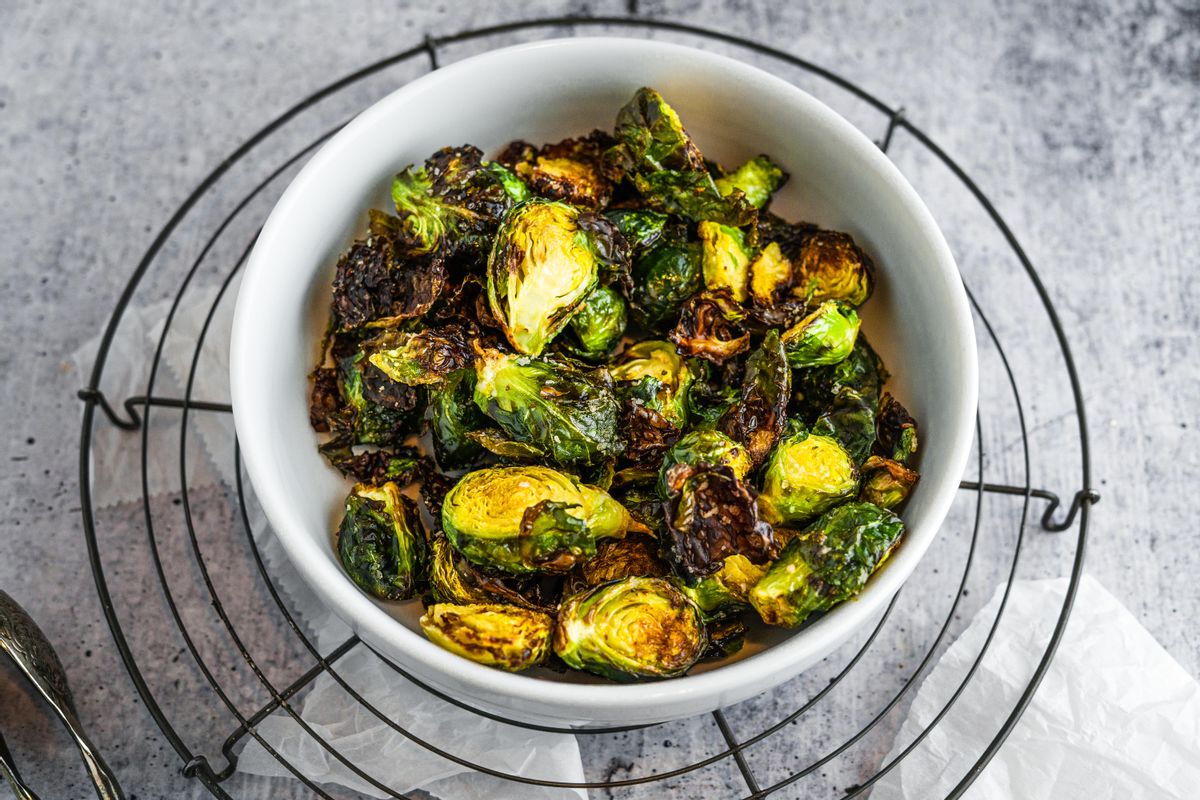 #1 Low Carb & Keto Diet App Since 2010
Track macros, calories, and access top Keto recipes.
Ingredients
Brussels sprouts, raw

12 oz

Extra virgin olive oil

2.5 tbsp

Coarse Kosher Salt

0.75 tsp
Place the Brussels sprouts into a medium-sized mixing bowl. If you can purchase washed and halved Brussels sprouts, this makes preparation quicker and easier. If not, wash and slice your Brussels sprouts in half. Drizzle the sprouts with olive oil and kosher salt.

Toss well and place all the Brussels sprouts together onto a rack of an air fryer. Make sure the Brussels sprouts are close together and touching. This prevents them from burning.

Place the Brussels sprouts in the air fryer and set the air fryer to 380°F (195°C) for 12 minutes. Once the time has passed, set the temperature to 350°F (175°C) and allow to cook for another 3-5 minutes until the sprouts are crispy and browned on the edges.

The small leaves that have fallen off will be super crispy, salty, and delicious! Serve immediately while the sprouts are still hot!