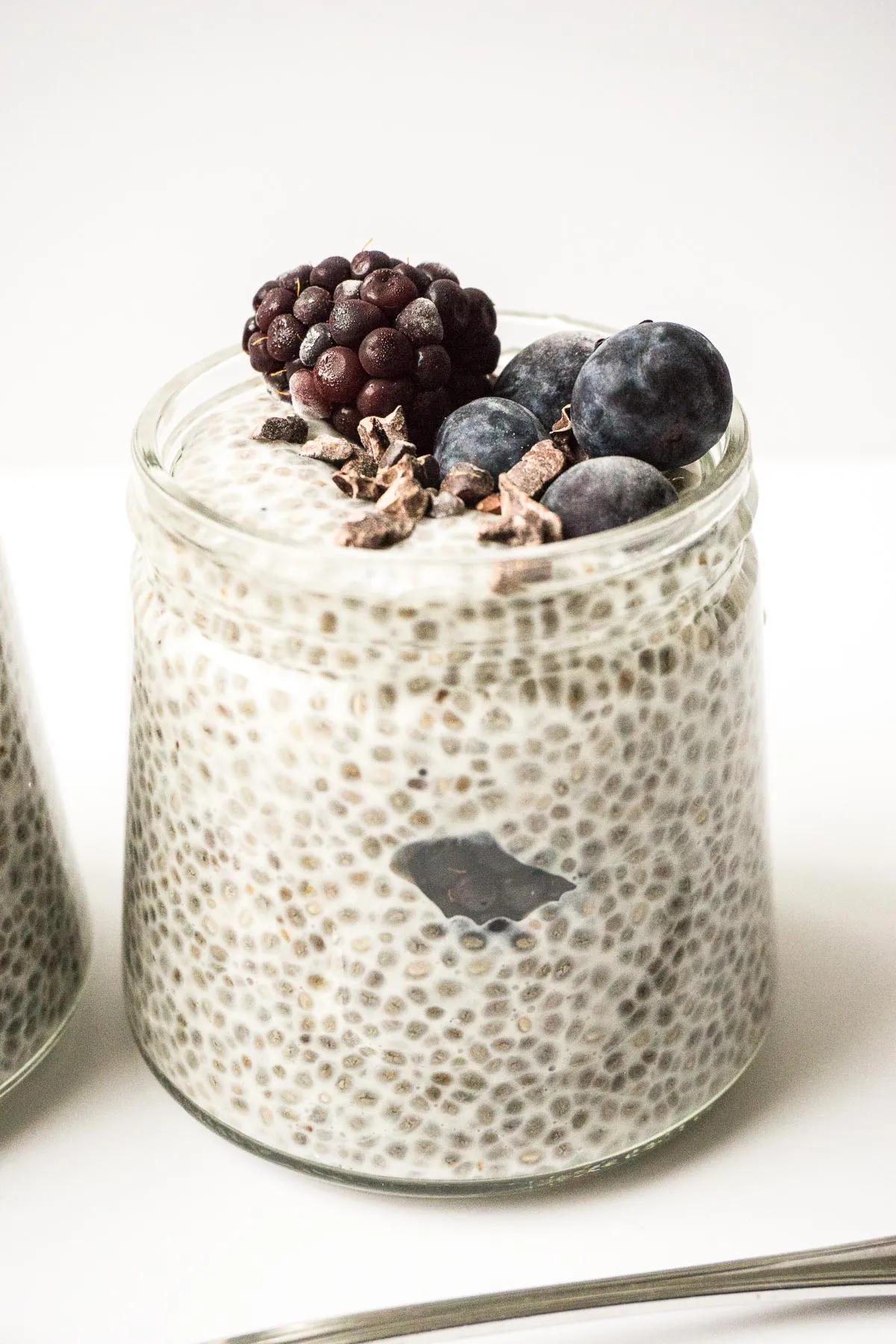 #1 Low Carb & Keto Diet App Since 2010
Track macros, calories, and access top Keto recipes.
5 min

1 min

6 min
Ultimate Keto Overnight Almond Chia Pudding
This is the most ultimate Keto chia pudding recipe you'll ever need. You'll never need another morning breakfast recipe because the simplicity of this one will beat everything else out of the water. Take just 5 minutes to prepare everything and let your refrigerator do the rest. Raw chia seeds are mixed with almond milk and just a couple of other ingredients. You can add in your own mix-ins, but some suggestions are made further below. The pudding will thicken overnight, and you can eat it immediately after waking up in the morning. This is a gluten-free and vegan Keto recipe, so anyone can enjoy it. Even if you don't fit those categories, you'll never get over how easy Keto recipes can be.
What else can I add to my pudding?
There are lots of mix-ins or toppings you can add to chia pudding. If you like the almond flavor or want something that gives the illusion of a sweeter taste, add a drop of almond extract or vanilla extract to your pudding in the initial steps. For texture, try adding chopped nuts or whole blueberries to the pudding.
Tips to keep in mind
It's important to pay attention to the temperatures of your chia pudding while you're making it. It's important to make sure your entire mixture gets hot throughout so all the seeds can rehydrate properly. Equally, the chia pudding needs to chill completely before it will thicken up properly. Don't take any shortcuts with the times!
Perfect Keto breakfast
Overnight almond chia pudding is perfect for breakfast for anyone who is always in a rush in the mornings. Divide the raw pudding amongst small mason jars that can be sealed. Take the thickened pudding in the jars to go without missing a second of your busy morning!
Net Carbs

2 g

Fiber

6.7 g

Total Carbs

8.7 g

Protein

3 g

Fats

6.1 g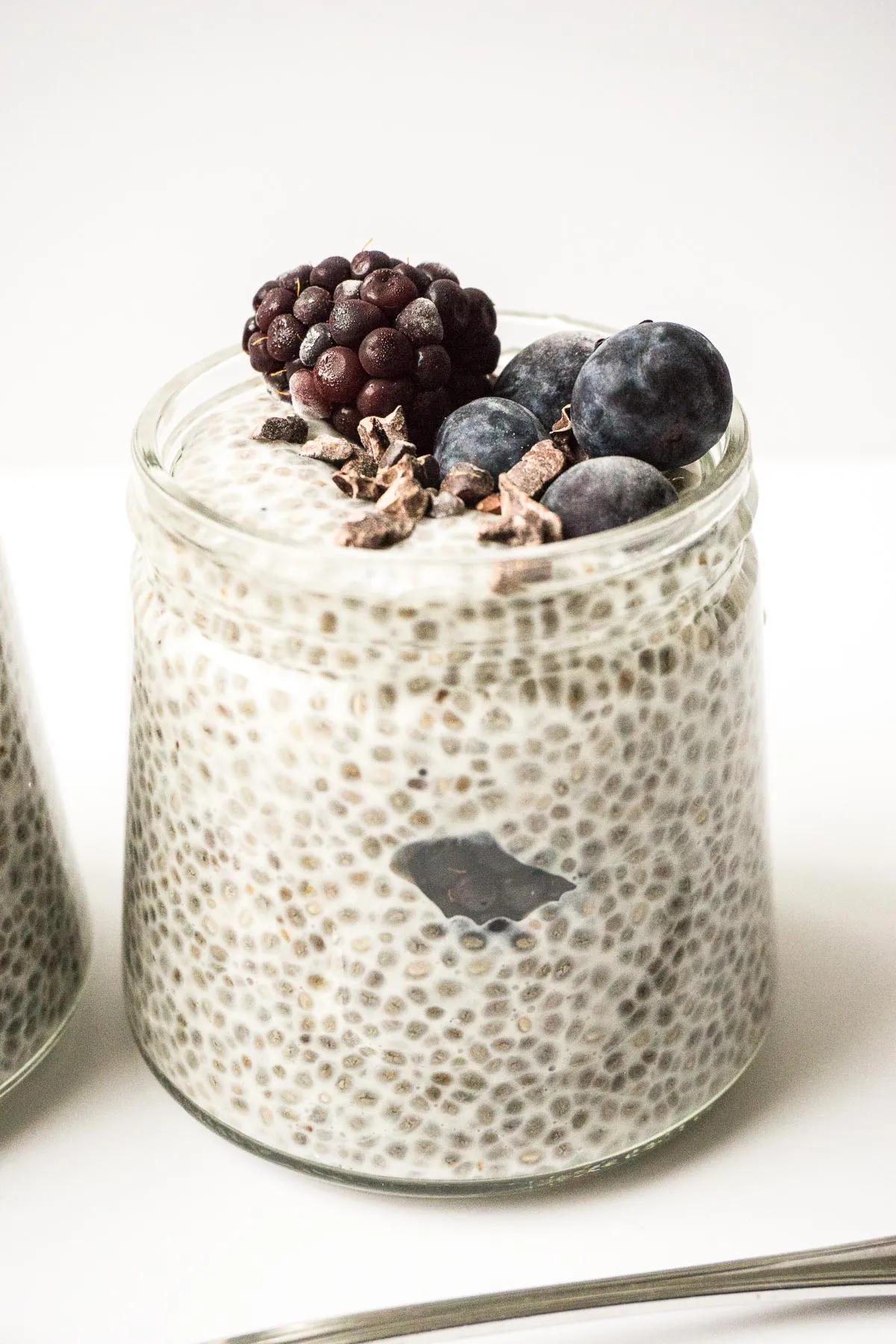 #1 Low Carb & Keto Diet App Since 2010
Track macros, calories, and access top Keto recipes.
Ingredients
Unsweetened Vanilla Almond Milk

2 cup
Mix chia seeds, almond milk, and stevia together in a bowl. Microwave the bowl in 45-second intervals until mixture is HOT, stirring in between each time. Make sure to stir very well before you chill the pudding later so all the seeds can rehydrate.

Spoon the almond pudding in individual cups for serving and top with berries and cacao nibs as desired! Cover the cups or jars with plastic wrap and let them sit in the fridge overnight. The next morning, your pudding will be thick and ready for eating.