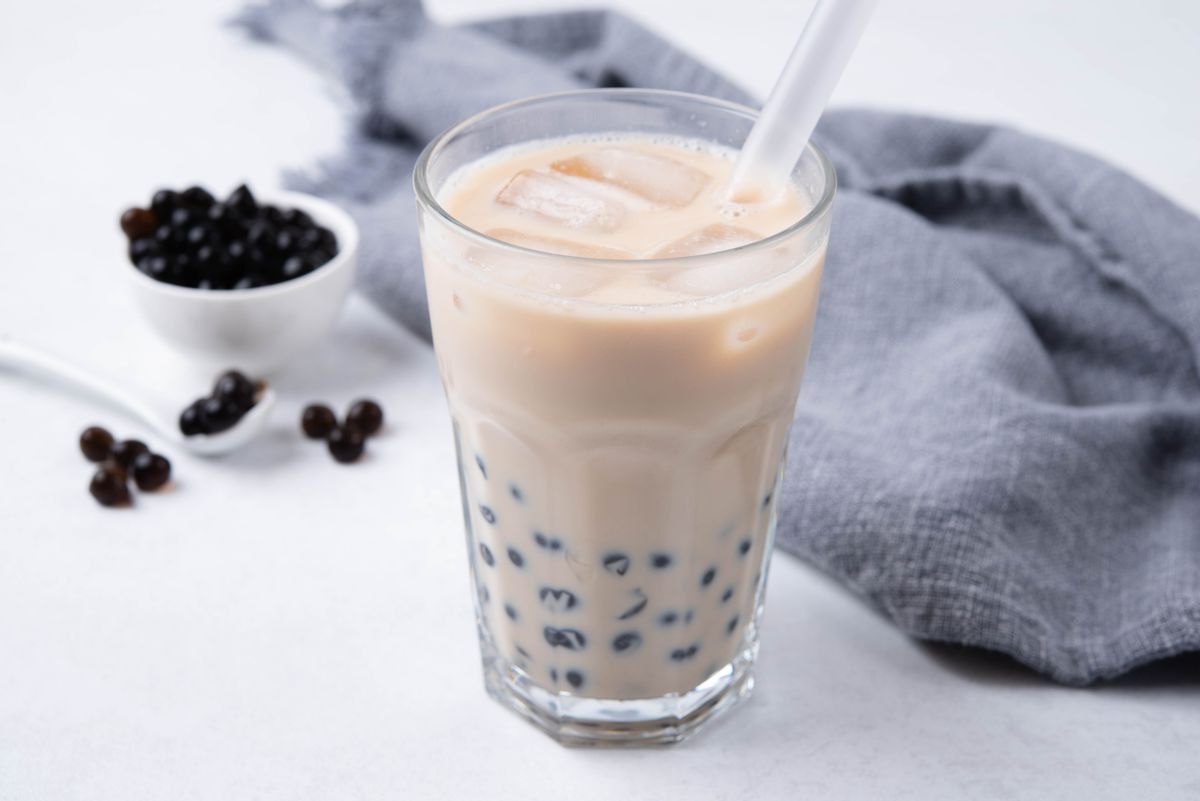 1 h 0 min

20 min

1 h 20 min
Keto Bubble Tea
Are you missing your favorite bubble tea while on keto? Try our fantastic low-carb alternative to this amazing drink! Classic bubble tea is not considered Keto-friendly because of the large amount of sugar in the drink. However, we modified the recipe and created a completely sugar-free and Keto-friendly version you can enjoy while still staying within your daily carb limits. Making boba pearls with gelatin might sound challenging, but in reality, it's quite simple, with just a few tricks to keep in mind. Properly chilled oil is crucial for creating boba pearls because they must harden immediately to retain their shape. We recommend refrigerating oil for at least an hour. You can use any oil that will remain liquid when refrigerated (we used winterized grade of olive oil, but you can also use regular sunflower oil because you only need it to create boba pearls). Once you get all the pearls, gently remove them from the oil and store them until ready to use. You can also gently rinse the pearls to remove any potential smell of oil. The rest is easy. Mix your tea and serve with your fantastic homemade boba pearls. Also, feel free to adjust the amount of sweetener according to your taste before serving.
Can I prepare boba pearls in advance?
Our homemade Keto boba pearls are a simple combination of gelatin and black tea. You can store them in the fridge for days and use them when ready to prepare your Keto tea.
Is tea Keto-friendly?
Tea is considered a Keto-friendly drink because it's completely carb-free (and almost completely calorie-free). You can enjoy tea whenever you want as long as you don't add sugar or other high-carb ingredients.
Net Carbs

3.2 g

Fiber

1.8 g

Total Carbs

30 g

Protein

11.4 g

Fats

1.1 g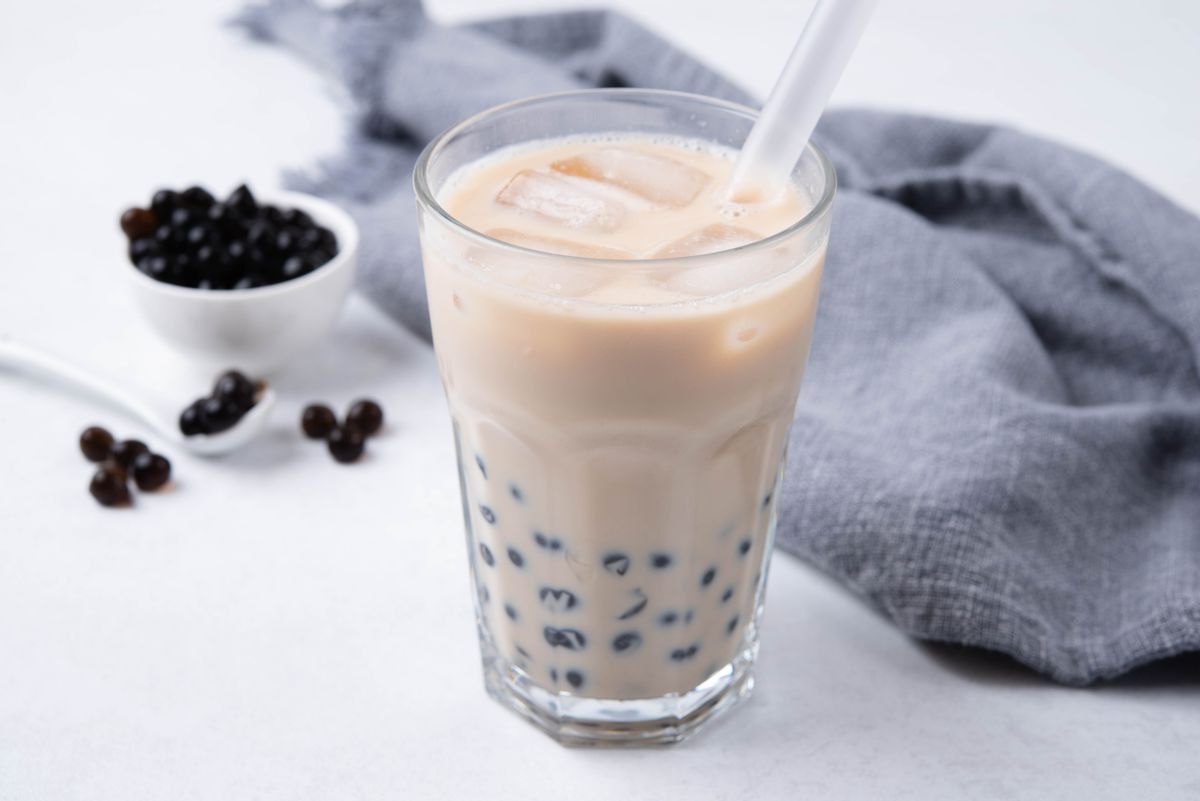 Ingredients
Keto Maple Flavored Syrup

2 tbsp

Grass-Fed Beef Gelatin

2 tbsp

Brown Sugar Replacement

50 g

Almond Milk (Unsweetened)

200 ml
Refrigerate a cup of oil for at least an hour. It should be cold but still liquid. Boil a cup of water in a small saucepan. Turn off the heat and add two bags of black tea. Let them sit for 10 minutes.

Remove and discard the tea bags. Stir in the maple-flavored syrup and gelatin. Whisk until combined and cook over medium heat until the mixture starts to boil and thicken. Remove from the heat and let it cool for 5 minutes.

Transfer the mixture to a condiment bottle (you can also use a small dropper for this). Slowly release small pearl-sized balls into the chilled oil. The pearls will harden immediately and sink to the bottom. Continue with the remaining mixture.

Boil 100 ml of water in a small saucepan. Add the remaining two bags of black tea and cover. Let them sit for 10 minutes.

Add the brown sugar replacement and the remaining 60ml of water to a small pot. Stir slowly and let it come to a boil, making sure all the sweetener has dissolved. Turn off the heat and leave it to cool down.

Assemble the bubble tea. Put the prepared boba in a serving glass. Pour in the prepared tea and sugar syrup. Stir the glass so the syrup and the tea are thoroughly combined. Pour in the almond milk.

Serve the bubble tea immediately. Add some ice before serving. Optionally, adjust the amount of sugar syrup according to taste.