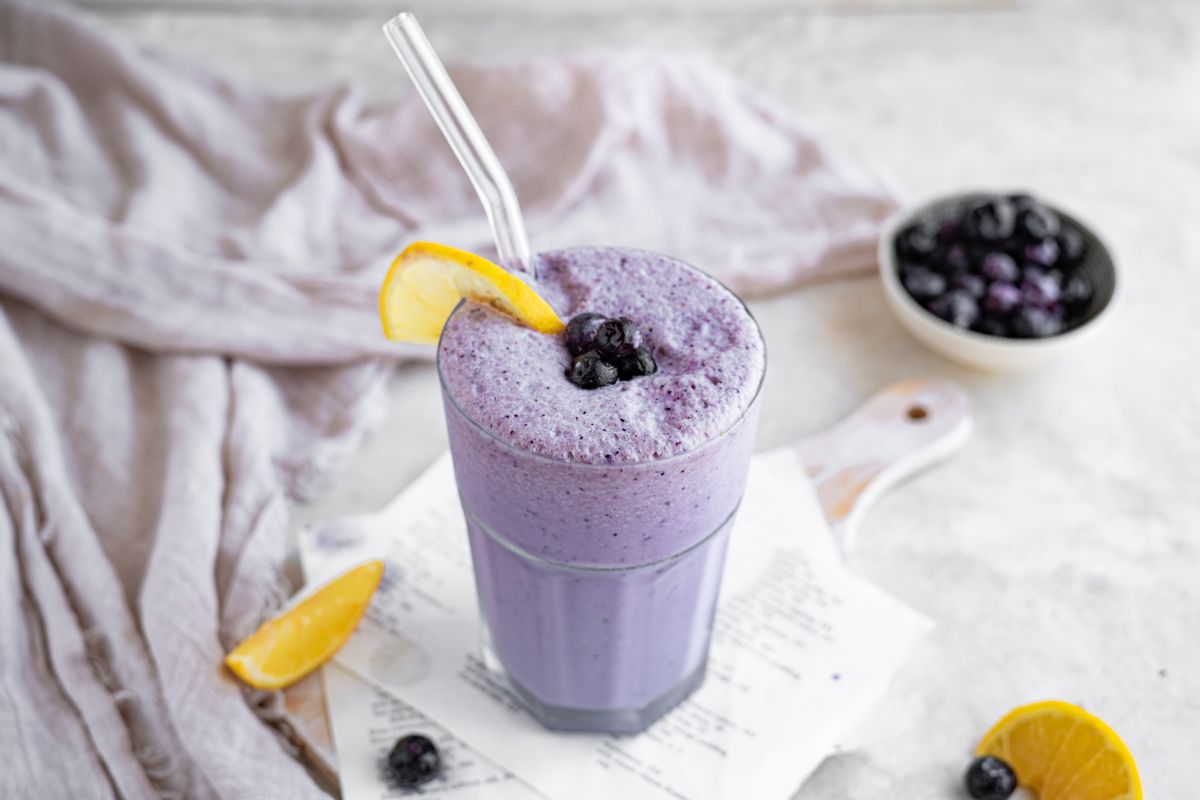 #1 Low Carb & Keto Diet App Since 2010
Track macros, calories, and access top Keto recipes.
10 min

0 min

10 min
Keto Blueberry cheesecake Smoothie
This Keto blueberry cheesecake smoothie is a delicious breakfast version of your favorite cheesecake. It is quick to prepare and only requires a blender and a handful of staple ingredients. This Keto drink is zesty and super refreshing, perfect for breakfast on a hot summer morning or as an afternoon snack
How to make this low-carb blueberry cheesecake smoothie?
The preparation of this Keto blueberry smoothie is straightforward and requires no cooking. Using frozen blueberries and ice is the key to a cold, refreshing drink. If you only have fresh blueberries, you can go ahead and use them, but make sure you add the ice. The addition of butter and cream cheese is essential to achieve the "cheesecake flavor" and provide most of the fat in the recipe to keep you satiated for a long time. The essence of this recipe is in the lemon zest and juice. They balance out the sweetness and add a tanginess that complements the blueberry flavor.
Can you add more ingredients?
Of course, you can add whatever fits your preference. If you want a more nutritious meal first thing in the morning, you can add spinach, chia seeds, or any other ingredient that has a subtle flavor. You can also add vanilla-flavored protein powder for a protein-filled smoothie.
Is this recipe suitable only for breakfast?
Nope! You can have this Keto blueberry cheesecake smoothie at any time of the day. You can enjoy it for lunch, as a snack, or as a pre or post-workout.
Can you adapt this recipe to a vegan or dairy-free diet?
Definitely! You can replace the cream cheese with canned coconut cream or coconut yogurt. You can also use vegan cream cheese if your market supplies it. To replace the butter, use vegan butter or coconut oil.
Net Carbs

5 g

Fiber

1.4 g

Total Carbs

6.4 g

Protein

2.8 g

Fats

24.1 g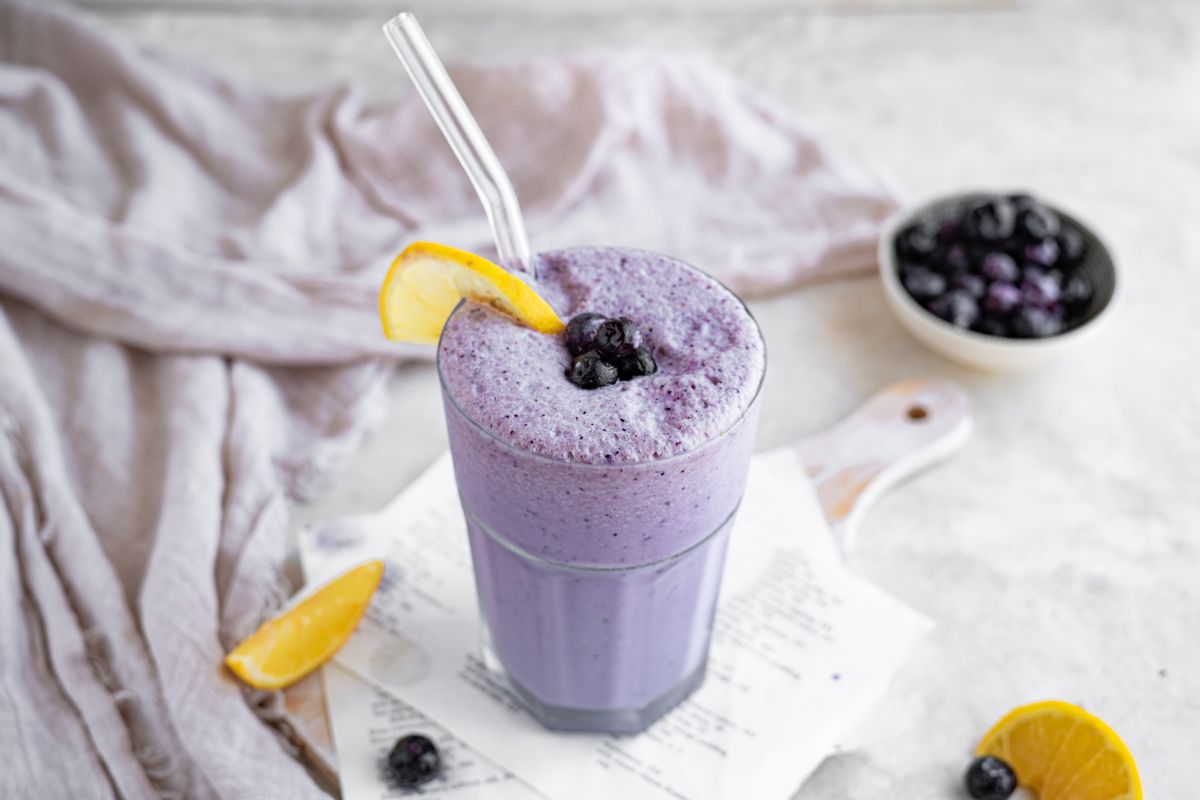 #1 Low Carb & Keto Diet App Since 2010
Track macros, calories, and access top Keto recipes.
Ingredients
Blueberries, frozen, unsweetened

1 oz

Ice or ice cubes

0.25 cup, cubed

Cream cheese, brick

2 tbsp

Lemon Peel Or Zest Raw

0.5 tsp

Sweetener, Liquid Stevia, Lemon Drop

5 drops
To a blender's pitcher, add the milk, ice, cream cheese, lemon juice, frozen blueberries, and stevia. Melt the butter and add it with the rest of the ingredients. Zest half a lemon and it to the pitcher.

Blend the smoothie for 30-60 seconds until it's a bright lavender color and has a smooth texture. Taste the smoothie and adjust the flavors. You can add more sweetener or lemon juice at this stage.

Pour the smoothie into a tall glass. Garnish with more blueberries and lemon zest or lemon slices. Serve immediately.