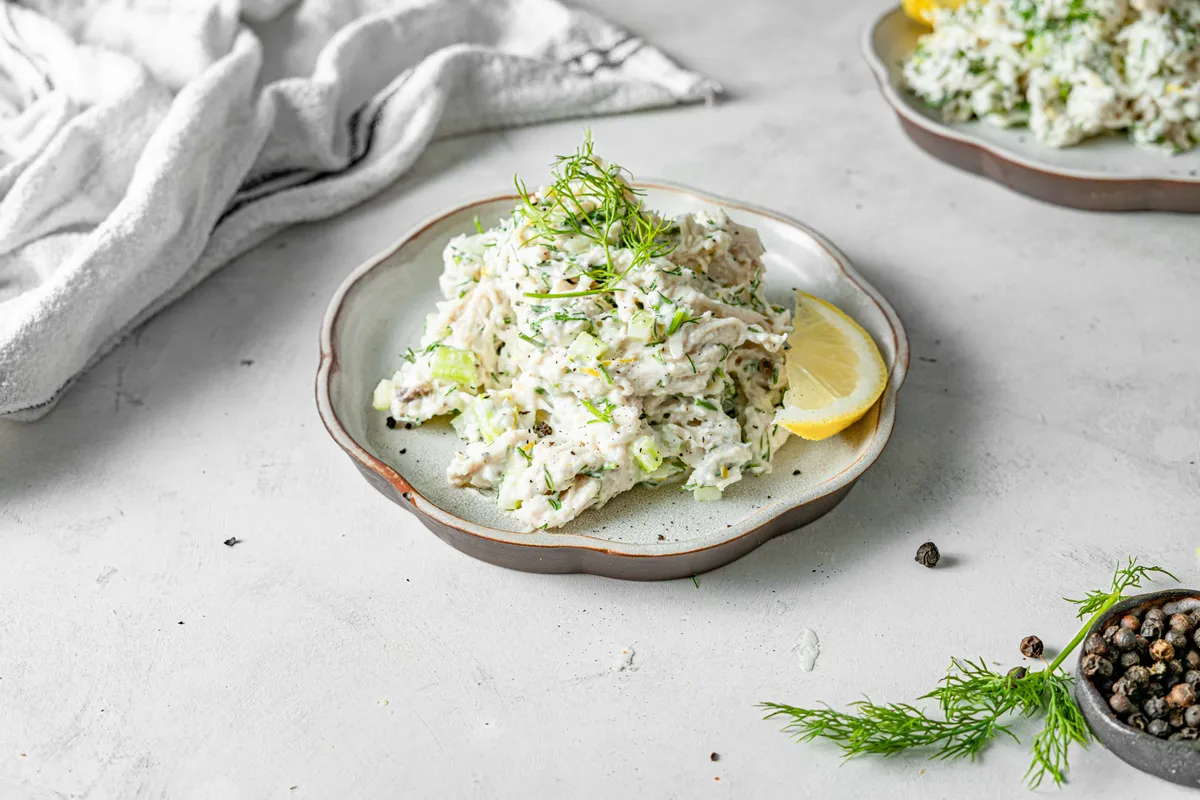 #1 Low Carb & Keto Diet App Since 2010
Track macros, calories, and access top Keto recipes.
10 min

0 min

10 min
Keto 5 Ingredient Chicken Salad Recipe
Whether you are just starting a Keto diet or managing your budget, this recipe is perfect for you. Keto 5 ingredient meals are simple, minimal, but extremely flavorful. This chicken salad can be prepared in less than 10 minutes using ingredients that are probably already in your kitchen. Don't be fooled by the recipe's simplicity because this salad is creamy, satiating, tangy, with a slight crisp.
What type of chicken should you use for this recipe?
The best chicken cut for this recipe is breast because it maintains its flavor even after days in the fridge. You can use boiled or poached chicken breasts for this recipe. Rotisserie or leftover chicken would also work.
How can you serve this easy chicken salad?
This chicken salad is delicious and refreshing on its own. However, you can serve it in lettuce cups or with Keto-friendly bread. You can also serve it over leafy greens for a nutritious salad.
How can you customize this Keto 5 ingredient chicken salad recipe?
This 5 ingredient recipe is meant to be prepared with simple flavors already in your kitchen. So if you have a missing ingredient, you can swap it for another from your pantry. Instead of mayonnaise, you can use sour cream, caesar dressing, or ranch dressing. You can replace the dill with parsley or chives and the celery with grated carrots, chopped pickles, or diced red onion. As for the lemon, you can use lime. You can also add more than 5 ingredients if you wish; consider adding avocado, cherry tomatoes, sundried tomatoes, dried fruits, nuts, or seeds.
Net Carbs

3.5 g

Fiber

0.7 g

Total Carbs

4.4 g

Protein

20.7 g

Fats

22.9 g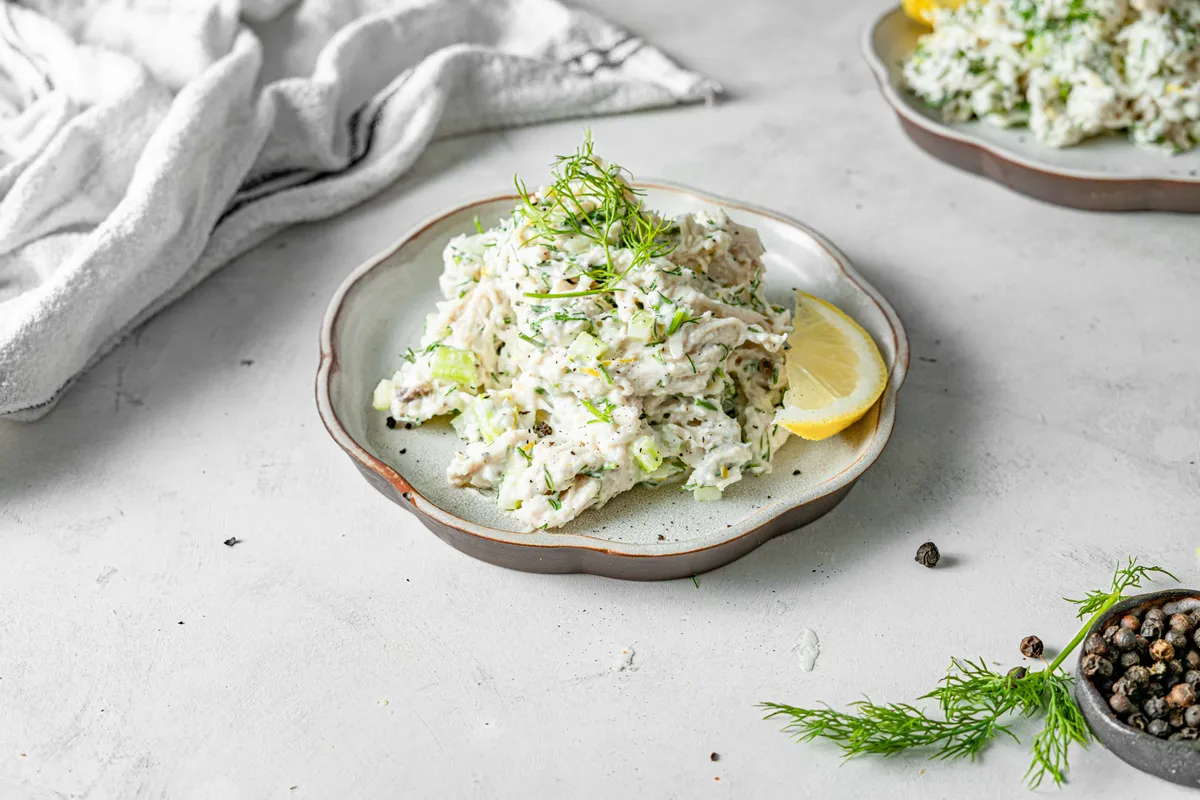 #1 Low Carb & Keto Diet App Since 2010
Track macros, calories, and access top Keto recipes.
Ingredients
Shredded Chicken Breast

500 g

Celery

2 medium - stalk - 7 1/2" to 8" long

Lemon

1 medium - 2 1/8" diameter
Shred the chicken and measure out 4 cups. You can use grilled, boiled, or poached chicken breasts. Place in a bowl.

Finely chop the celery and dill and add to the bowl. Zest and squeeze the lemon into the bowl. Add the mayonnaise.

Mix the salad. Season with salt and pepper, give it a taste and adjust. Refrigerate for 30 minutes to allow the flavors to intensify.

Divide the salad between four plates/bowls. Garnish with a sprig of dill. Serve on its own or lettuce leaves.