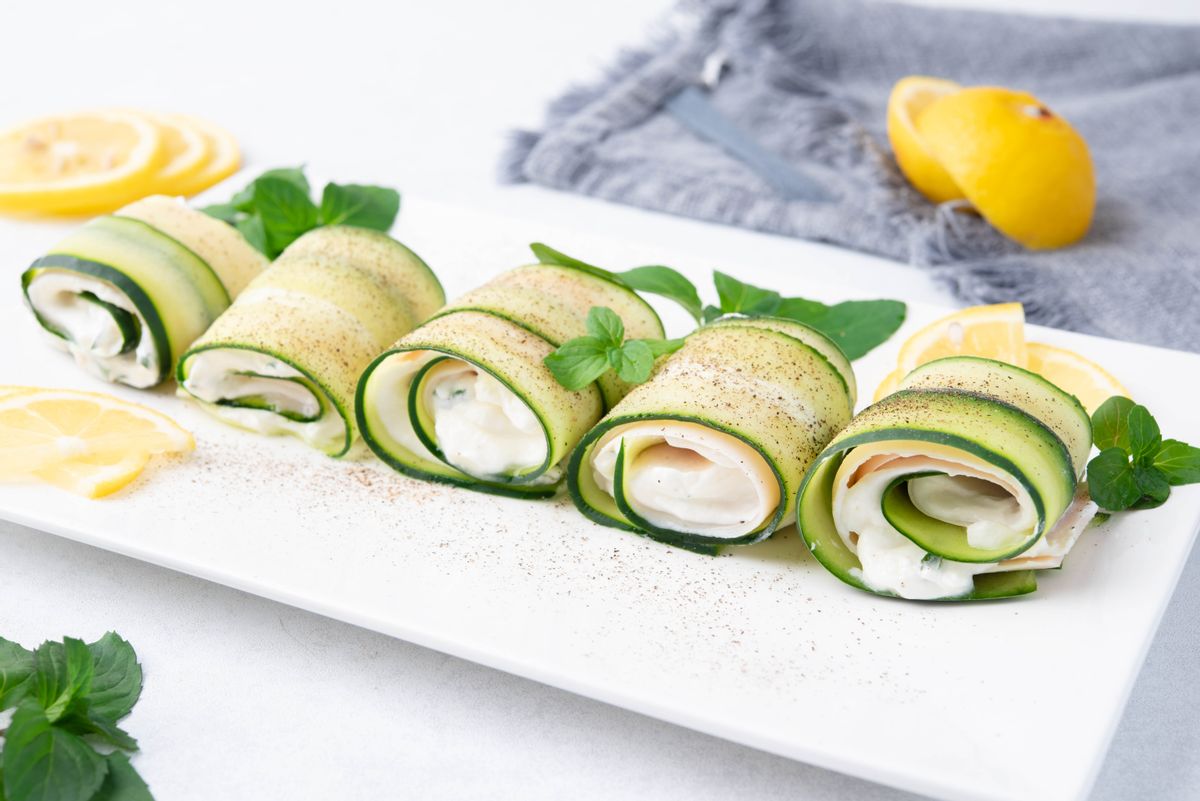 15 min

0 min

15 min
Easy Keto Cucumber Rolls
Keto snacks should be easy to prepare, filling, and delicious. These fantastic Keto cucumber rolls are among the easiest Keto-friendly snacks you can prepare in about 15 minutes. These lovely rolls are filled with a creamy, refreshing cheese mixture and turkey slices. These crispy cucumber rolls are an excellent and healthy snack between meals and can last for a few days in the fridge. They can also be served as a delicious appetizer or a party snack. You can adjust the amount of garlic and mint in the filling or add some of your favorite herbs or spices. Enjoy!
What are the best Keto snacks?
The best Keto snacks are packed with good protein and healthy fats. They should be easy to prepare with some of the ingredients you already have. These easy Keto cucumber rolls are a fantastic example of a healthy and filling snack that can be made in just 15 minutes.
Can I prepare these Keto cucumber rolls in advance?
Absolutely! These lovely Keto cucumber rolls can be prepared in advance. Store them in air-tight containers and refrigerate until ready to serve.
Net Carbs

1.7 g

Fiber

0.2 g

Total Carbs

1.9 g

Protein

5.5 g

Fats

6.6 g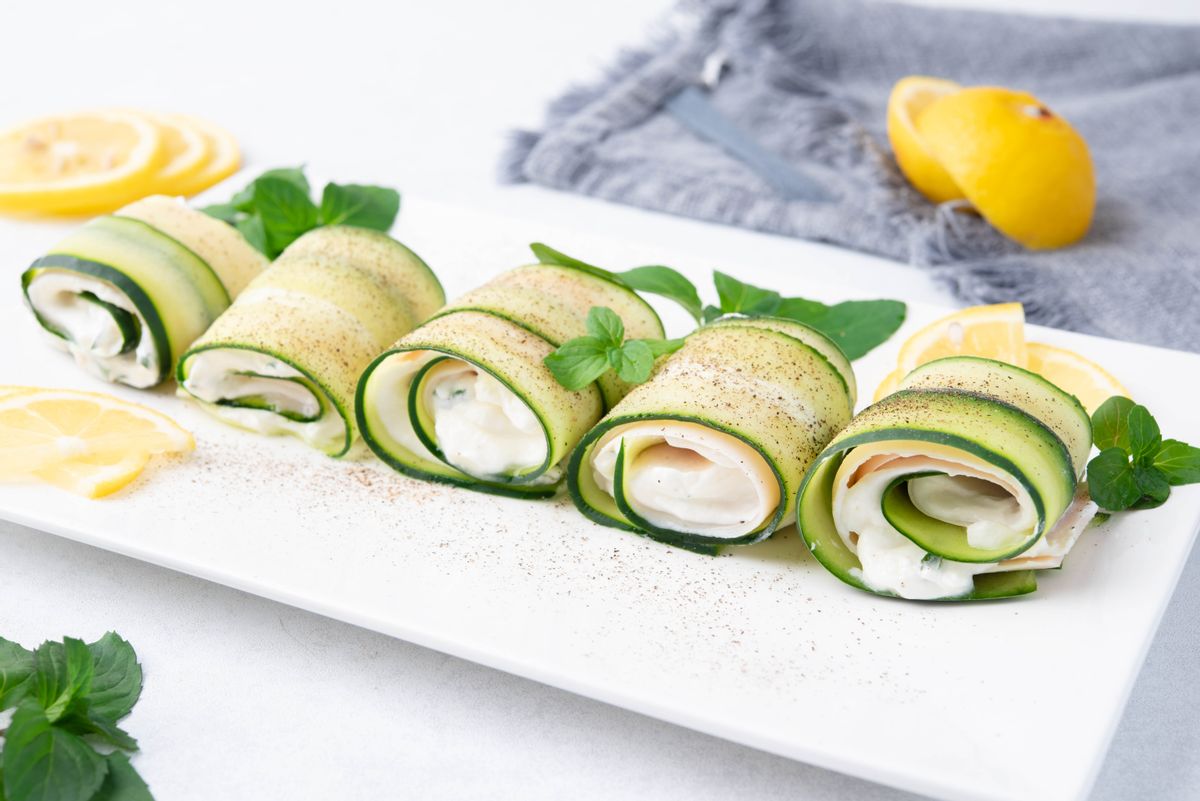 Ingredients
Carl Buddig Smoked Sliced Turkey Light And Dark Meat

300 g
Peel and finely chop the garlic. Add the cream cheese, Greek yogurt, fresh mint, and garlic to a bowl. Mix to combine. Add salt or pepper to taste.

Wash and pat dry the cucumbers. Thinly slice the cucumber using a potato peeler or a sharp knife. Set aside.

Cut the turkey into approximately the same size as cucumbers. You can adjust the amount of turkey according to taste. Set it aside.

Lay the two cucumber slices into a single layer on a countertop or a plate. Evenly divide the turkey between the cucumbers. Spread the cream cheese mixture as evenly as possible over the entire surface and roll gently but firmly.

Optionally, season each cucumber roll with some salt or pepper to taste. Garnish with fresh mint and lemon slices. Serve immediately.