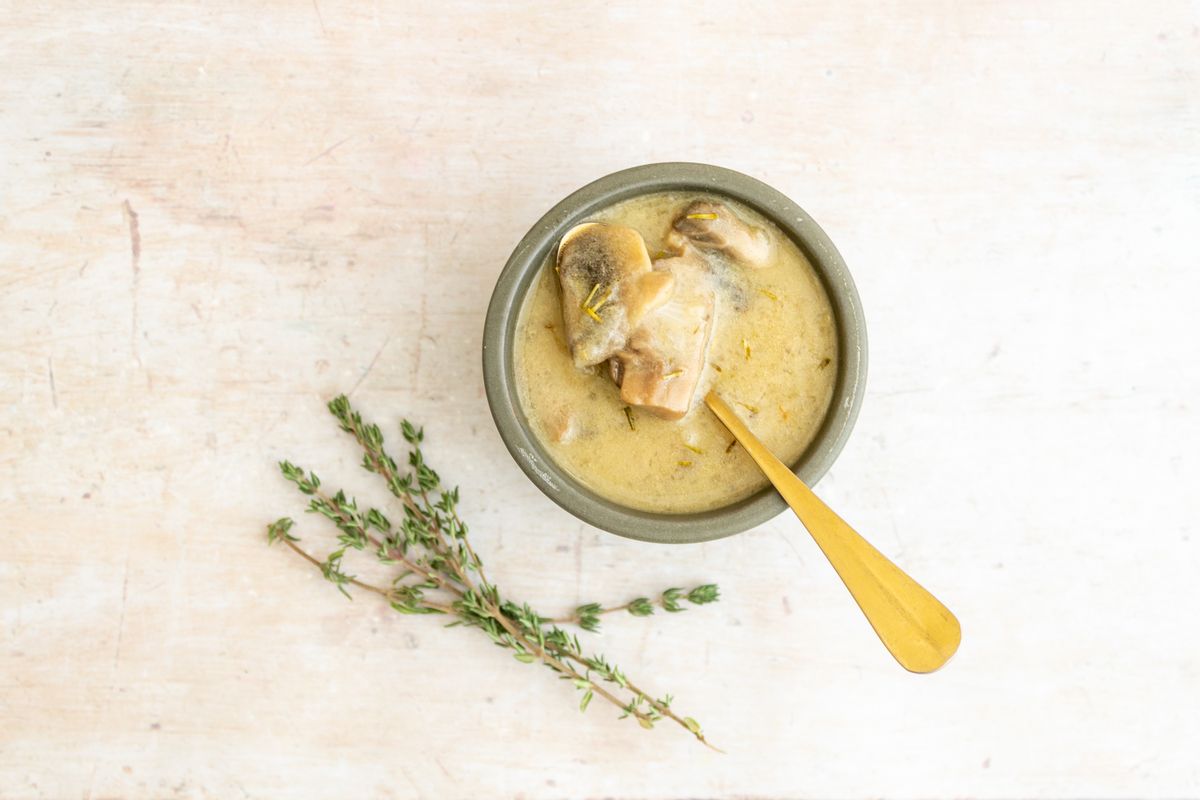 #1 Low Carb & Keto Diet App Since 2010
Track macros, calories, and access top Keto recipes.
6 min

18 min

24 min
Keto Thanksgiving Veggie Gravy
This rich and buttery mushroom gravy makes a great Keto vegetarian sauce option for Thanksgiving. This low carb gravy is rich with tender mushrooms, aromatic onion and garlic, a hint of orange juice, mustard, and festive dried herbs. This quick and easy Keto Thanksgiving recipe is simple to prepare and makes a deliciously rich and warming gravy, perfect for pouring over your Keto festive mains and sides.
Are Mushrooms Keto?
Mushrooms can be enjoyed in moderation as part of a low carb diet. We have used 2 cups of mushrooms for our Thanksgiving Keto gravy, however if you would like to reduce the carb count further, you may use less according to personal preference. Please be sure to adjust your macros to account for any changes made to the original recipe.
Do I Need to Use Xanthan Gum?
We have added 2 teaspoons of xanthan gum to our gravy towards the end of the cooking process. Xanthan gum is a great low carb, gluten-free thickening agent that works well in place of regular flour and cornstarch. If you would like to omit this, you can, but you will have a much thinner consistency to your sauce.
Net Carbs

1.7 g

Fiber

1.8 g

Total Carbs

3.7 g

Protein

1.1 g

Fats

4 g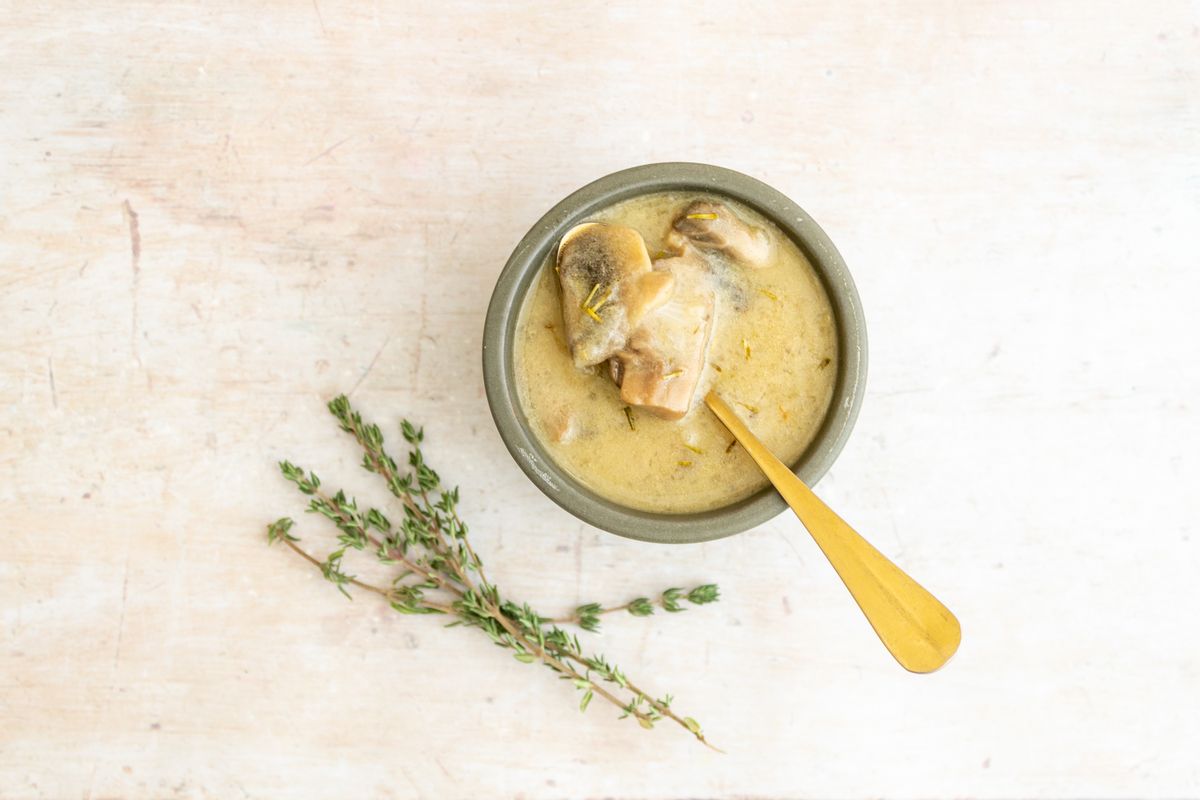 #1 Low Carb & Keto Diet App Since 2010
Track macros, calories, and access top Keto recipes.
Ingredients
Unsalted Butter

2 tablespoon

Xantham Gum Gluten Free by Hodgson Mill

2 tsp

Vegetable Broth, Bouillon Or Consomme

1-⅔ cup

Orange Juice

1 tablespoon

Rosemary, Dried

1 teaspoon
Melt a tablespoon of butter in a medium saucepan over a low/medium heat. Add the onion and sweat gently for a few minutes until tender. While the onion is cooking, thinly slice the mushrooms and crush the garlic.

Add the mushrooms, garlic, dried herbs, mustard, remaining tablespoon of butter, and orange juice to the saucepan. Stir well to combine. Cook gently for 4-5 minutes to brown the mushrooms all over.

Add the vegetable stock to the saucepan. Stir well to combine. Bring the stock to a gentle boil, then reduce to a simmer. Simmer the mixture for five minutes to combine the flavors, soften the mushrooms, and reduce the sauce. You may add salt and pepper to taste as desired. This will depend on the strength of seasoning already in your stock.

Sprinkle the xanthan gum over the gravy and immediately whisk in. Stir well to combine until the powder is completely dissolved. Continue to stir and simmer gently until the gravy has thickened. You can add more or less gum depending on how thick you like your gravy. Remove from the heat and serve immediately over your Keto Christmas mains.