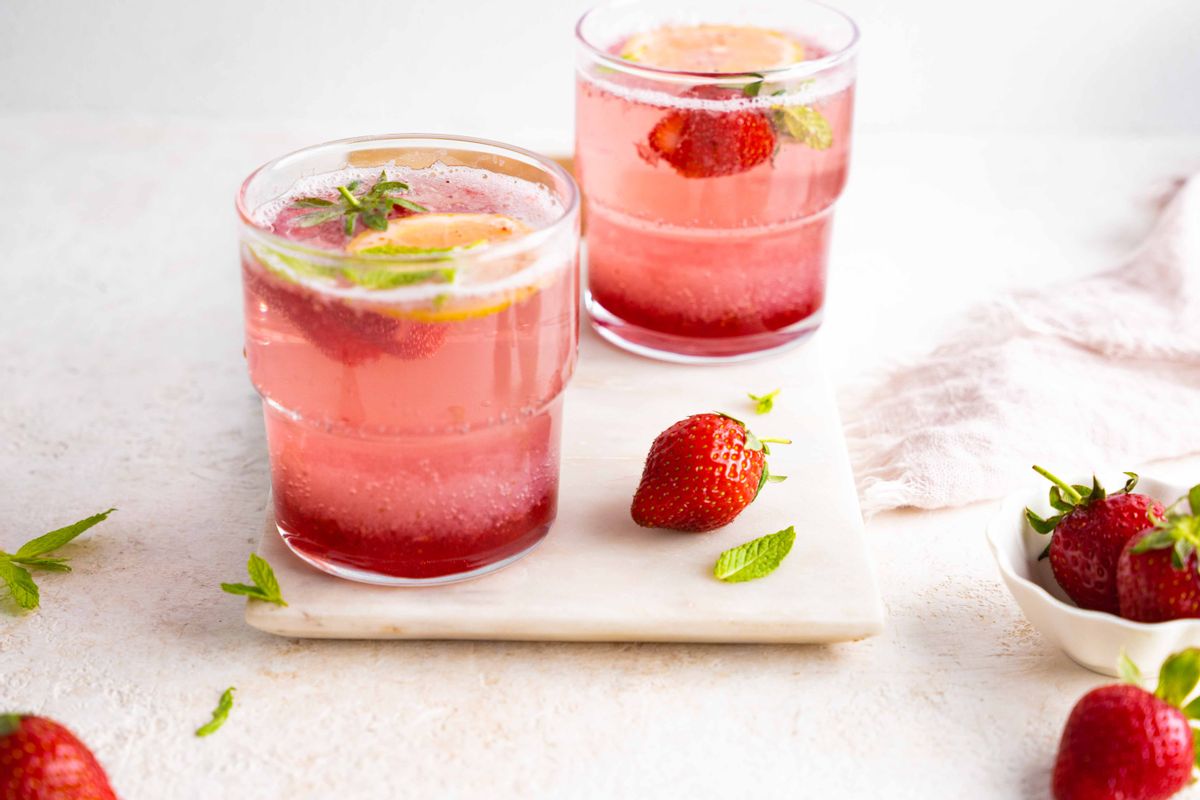 #1 Low Carb & Keto Diet App Since 2010
Track macros, calories, and access top Keto recipes.
10 min

5 min

15 min
Keto Summer Strawberry Cordial
Summer is the season for refreshing and tasty drinks, and what better way to quench your thirst than with this Keto summer berry cordial? This refreshing summer beverage is perfect for those hot summer days, and its ease of making makes it an excellent addition to your Keto summer recipes. With only 6 ingredients, you can make this delicious summer berry cordial to enjoy all summer round.
How do I store this Keto strawberry cordial?
Once prepared, allow the cordial to cool to room temperature before transferring it to a clean, airtight jar. This strawberry cordial can be stored in the refrigerator for up to 5 days; however, it is best to consume it within the first 3 days for the best taste and quality. To store the cordial for a more extended period, freeze it in ice cube trays and store it in the freezer for up to 3 months. When ready to serve, allow the cordial to thaw in the refrigerator overnight or at room temperature for a few hours, then mix with chilled water or sparkling water to enjoy.
Which berries are best for making Keto summer berry cordial?
Some of the best low-carb berries that can be used to make a Keto summer berry cordial include strawberries, raspberries, blackberries, and blueberries. You can opt to use one type of berry or a combination when making this refreshing beverage.
How do I serve this Keto strawberry cordial?
One of the simplest and most popular ways to enjoy this Keto cordial is to mix it with chilled water and serve it over ice. For a bubbly twist, mix the cordial with sparkling water. This strawberry cordial can also be used as a base for cocktails by adding a splash of it to your favorite low-carb alcoholic beverage. Lastly, drizzle it over a bowl of low-carb vanilla ice cream for a sweet and indulgent treat.
Net Carbs

3 g

Fiber

1.1 g

Total Carbs

4.2 g

Protein

0.4 g

Fats

0.2 g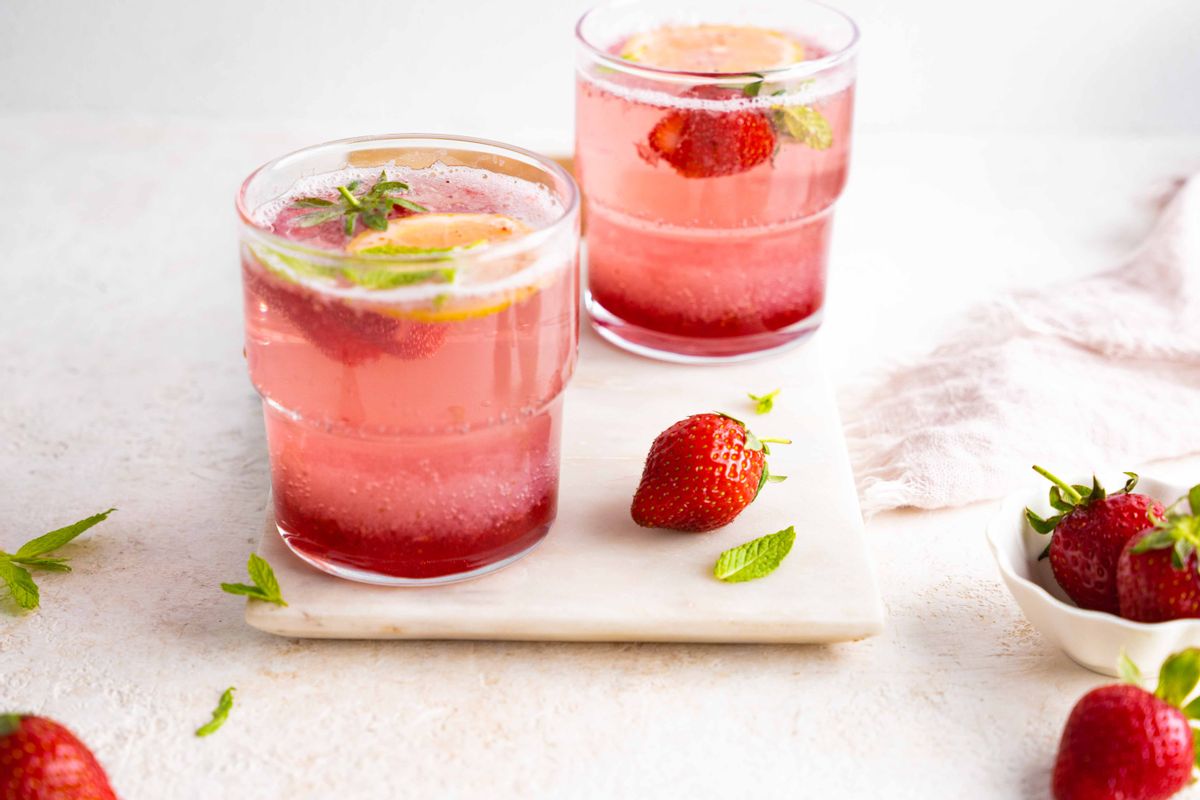 #1 Low Carb & Keto Diet App Since 2010
Track macros, calories, and access top Keto recipes.
Ingredients
Strawberries, fresh

2 cup

Granulated Allulose

1 cup

Lemon

2 slice - 1/8 of medium
To a saucepan, add the strawberries, lemon juice, and granulated sweetener. Mix well to combine. Cover and leave the mixture at room temperature overnight.

Place the saucepan over low heat for about 4 minutes to gently warm the strawberries without boiling the mixture. Continuously stir until the granulated sweetener dissolves entirely and the mixture releases a slightly thick deep red strawberry juice. Turn off the heat and set the saucepan aside.

Pour out the strawberry juice through a sieve, pressing with the back of a spoon to release as much juice as possible. You should be left with slightly chunky strawberry pieces in the sieve and slightly thick strawberry juice at the bottom. Funnel the cordial into a sterilized bottle and seal.

To serve, dilute 2-3 Tbsp of the cordial with 1 cup of sparkling water. Pour over ice and garnish with a slice of lemon and fresh mint leaves. Store any leftover cordial in an airtight bottle in the refrigerator for 3-5 days.