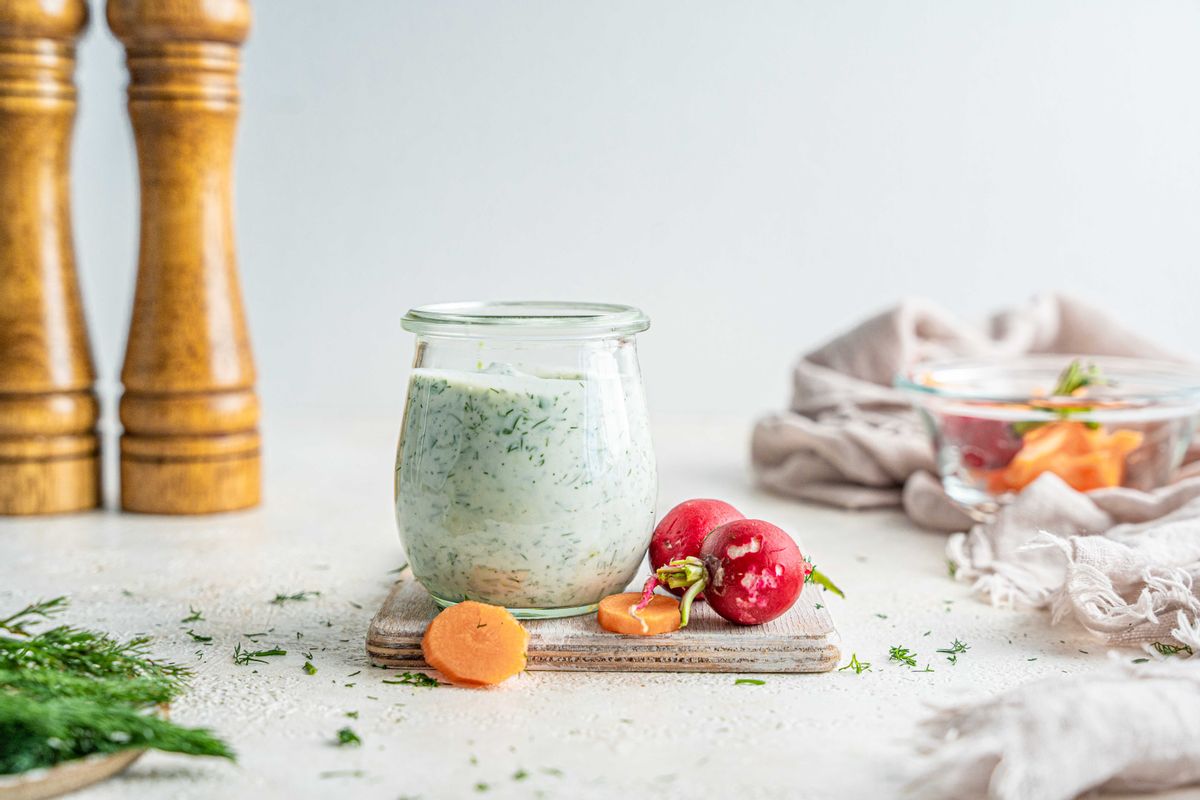 #1 Low Carb & Keto Diet App Since 2010
Track macros, calories, and access top Keto recipes.
15 min

0 min

15 min
Keto Veggie Dip
This Keto veggie dip is delicious, creamy, and very simple to make. With only a few ingredients, it features a base of Greek yogurt, giving it a satisfying creamy texture that pairs perfectly with raw vegetables. The dip has a unique freshness from the fresh dill and the perfect kick of flavor from the dried rosemary and other seasonings. This Keto veggie dip has to be the highlight of all dips due to its great flavor and simplicity!
What vegetables are best to serve with this Keto veggie dip?
This Keto veggie dip goes well with a variety of low-carb vegetables. This dip's herbaceous flavor pairs perfectly with crisp and crunchy vegetables like carrot sticks, celery, cucumbers, bell peppers, or even zucchini. Additionally, the dip can be served with raw or blanched broccoli or cauliflower florets, which add a nice crunch and earthy flavor to the dip. To add a pop of color and a slightly sweet flavor, pair the dip with some cherry tomatoes or radishes.
How to store this Keto veggie dip?
Properly storing this Keto veggie dip is essential to preserve its freshness and taste. Transfer the dip to an airtight container and store it in the refrigerator for up to 5 days. However, it is important to check the dip's odor and appearance before consuming it. If the dip has an off smell or moldy appearance, discard it immediately. Additionally, avoid leaving the dip at room temperature for an extended period, as it can promote bacterial growth and spoil the dip.
How to customize this Keto veggie dip?
This Keto veggie dip can be customized in various ways to add flavor and texture. To add more freshness to the dip, add some chopped fresh parsley or chives. Adding a pinch of smoked paprika or cumin gives the dip a subtle, smoky flavor. To make it creamier and more indulgent, add some mayonnaise or sour cream together with Greek yogurt. For a spicy kick, add some cayenne pepper and red pepper flakes.
Net Carbs

3 g

Fiber

1 g

Total Carbs

4 g

Protein

4.8 g

Fats

2.8 g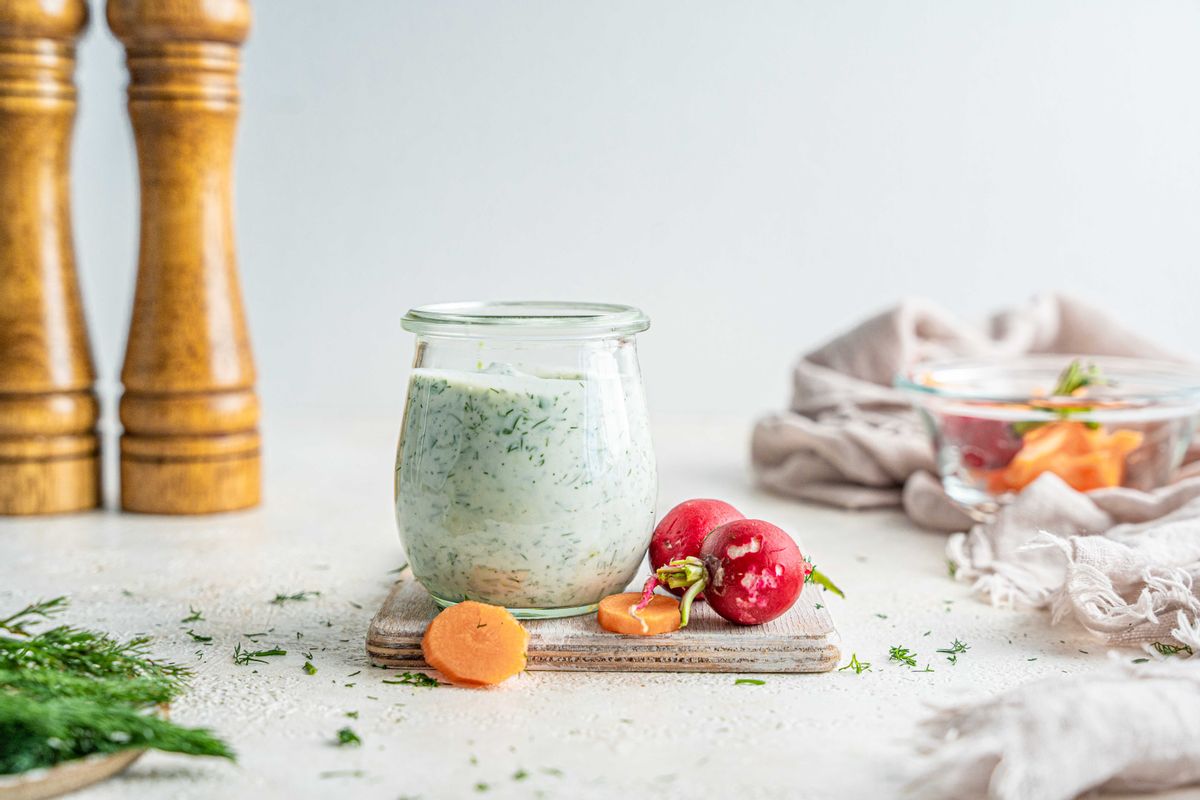 #1 Low Carb & Keto Diet App Since 2010
Track macros, calories, and access top Keto recipes.
Ingredients
5% Authentic Greek Strained Yogurt

1 cup
Finely chop the dill. To a bowl, add the Greek yogurt, chopped parsley, dried rosemary, dried dill, black pepper, onion powder, garlic powder, and salt. Whisk to combine until a smooth dip forms.

Serve with low-carb vegetables like zucchini fries, bell peppers, or cucumbers. Store any leftover dip in an airtight jar in the refrigerator for 3-5 days. This dip can also be used to top salads, low-carb sandwiches, or burgers.