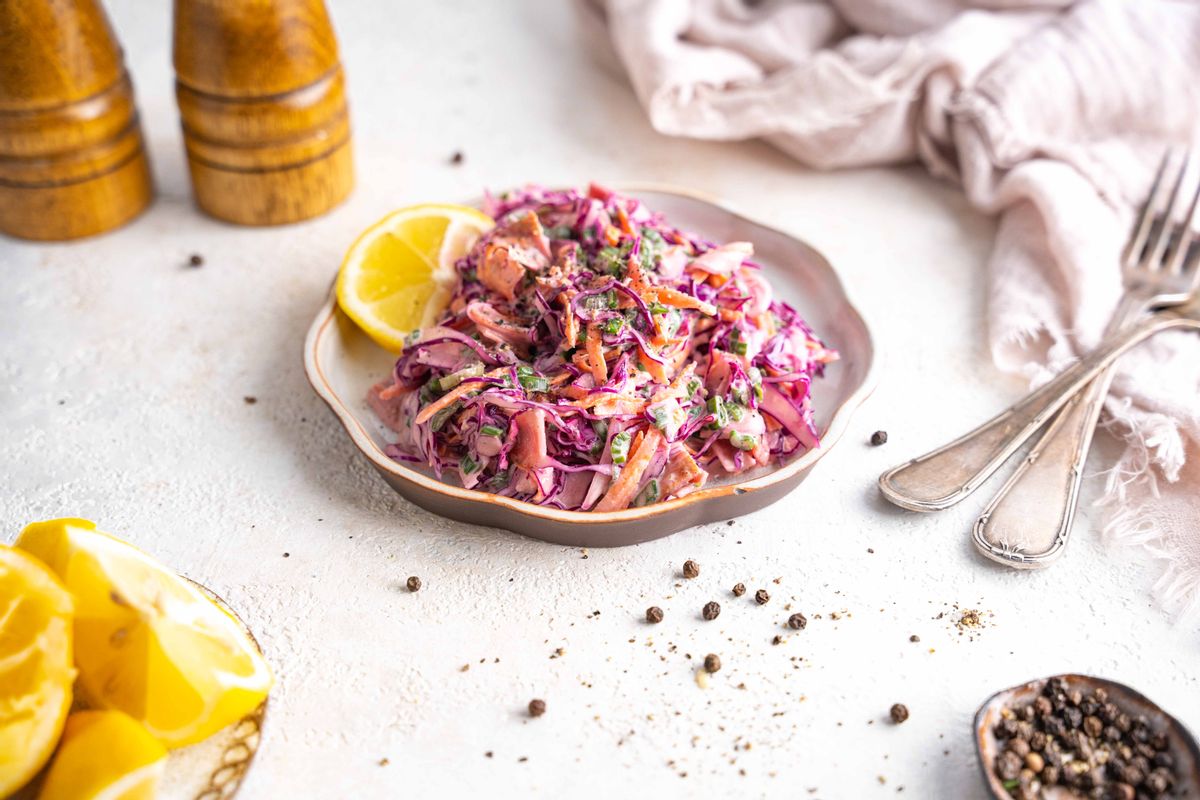 #1 Low Carb & Keto Diet App Since 2010
Track macros, calories, and access top Keto recipes.
20 min

0 min

20 min
Keto 4th of July Creamy Slaw
This Keto slaw is a mouth-watering dish that will make the perfect addition to your Keto 4th July recipes. With its creamy texture, it is sure to delight your taste buds while also providing you with a variety of nutritious low-carb vegetables. This dish is very easy to make, requiring very minimal effort and ingredients to put together. This Keto 4th July slaw can be enjoyed as a side dish with a variety of baked or fresh main dishes.
How to store this Keto slaw?
Storing this Keto slaw properly is essential to preserve its freshness and flavor. To store this dish, transfer it to an airtight container and place it in the refrigerator for 3-5 days. As the slaw stays in the fridge, the vegetables soak up the flavors, making it even tastier.
Can you customize this recipe?
Yes. Customizing this Keto slaw recipe is an excellent way to create a dish that suits your taste buds and dietary preferences. A simple way to customize this Keto slaw is to use a variety of Low-carb vegetables like green cabbage, broccoli stalks, cauliflower, or kale. Enhance the flavor and texture of this salad by adding nuts, seeds, or avocado to give the dish an added crunch. Additionally, experiment with different dressings like lemon vinaigrette or a creamy tahini dressing. Feel free to add a variety of fresh herbs like dill, mint, parsley, or coriander.
What to serve with this creamy Keto slaw?
This Keto 4th July slaw is a versatile dish that can be served in a variety of ways. It's an excellent side dish to grilled meats, Low-carb burgers, and sandwiches. It can also be used as a topping for tacos or wraps. Additionally, it makes a great addition to any potluck or picnic since it can be made ahead of time.
Net Carbs

4.2 g

Fiber

1.4 g

Total Carbs

6.4 g

Protein

3.8 g

Fats

13.3 g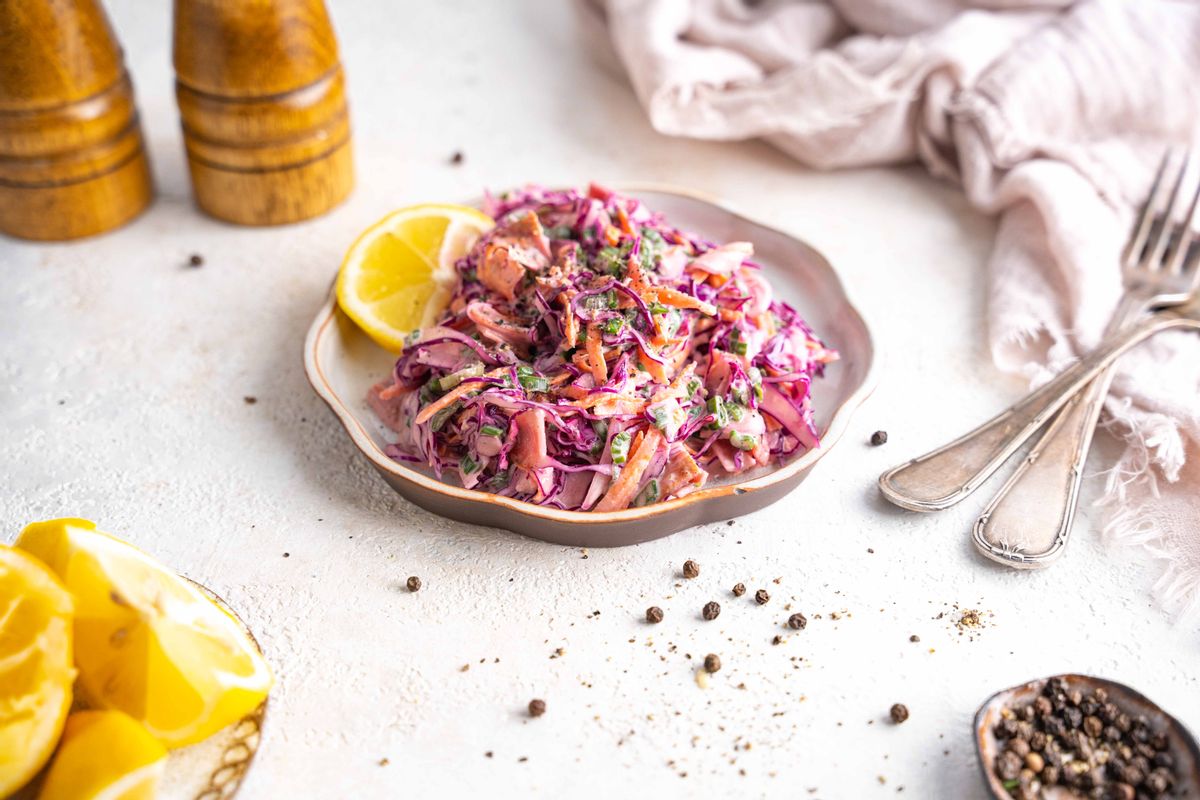 #1 Low Carb & Keto Diet App Since 2010
Track macros, calories, and access top Keto recipes.
Ingredients
Cabbage, red, raw

2 cup, shredded

Red onion

0.25 medium - 2 1/2" diameter

Scallions

4 small - 3" long

Carrots, raw

1 small - 5 3/4" long or less
Finely shred the red cabbage, slice the red onion, grate the carrot, chop the scallions, and mince the garlic. Chop the bacon into smaller pieces. To a medium-sized bowl, add the mayonnaise, Dijon mustard, lemon juice, powdered sweetener, minced garlic, salt, and black pepper. Whisk until creamy and well combined.

Add the shredded red cabbage, red onion, shredded carrot, and scallions to the bowl. Toss until well combined and the vegetables are well coated in the creamy sauce. Taste and adjust the seasoning to your liking.

To a pan over medium heat, render the bacon pieces until lightly brown and crispy. Cool slightly. Add the crispy bacon to the slaw mixture and mix to combine.

Serve the slaw on a side plate. Garnish with a fresh crack of black pepper and serve. This coleslaw pairs well with any grilled meats or Low-carb burgers. Store any leftovers in an airtight container in the fridge for 3-5 days.