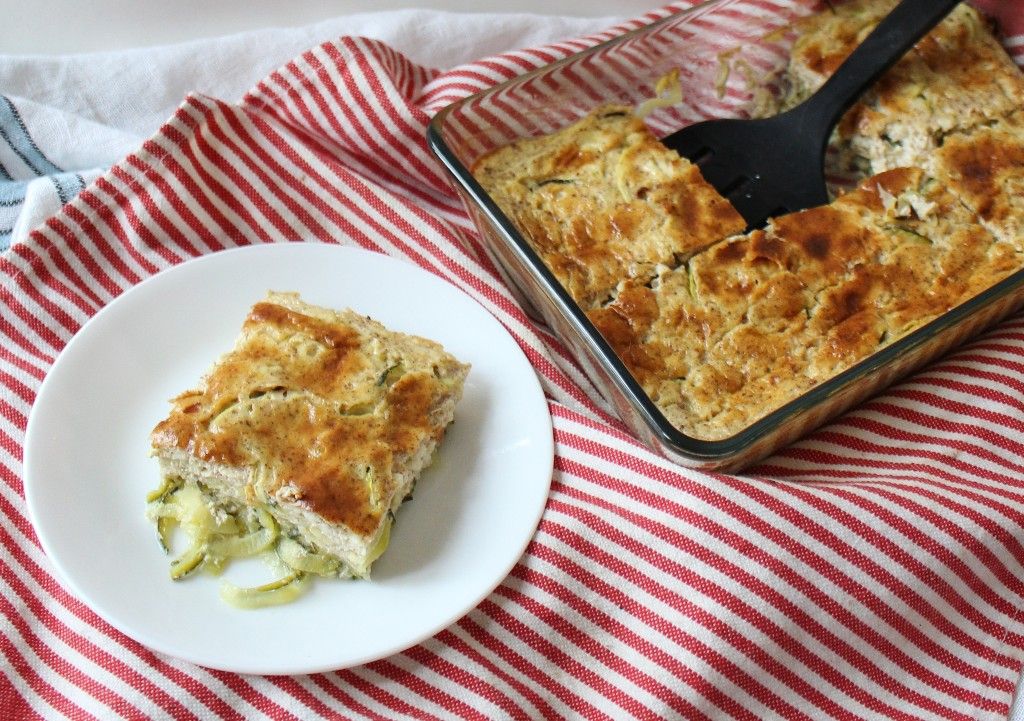 #1 Low Carb & Keto Diet App Since 2010
Track macros, calories, and access top Keto recipes.
1 h 0 min

1 h 15 min

2 h 15 min
Keto Zoodle Kugel
Kugel is a Jewish dish that is often served at traditional Jewish holidays. It's also one of the more recognizable dishes for combining sweet and savory flavors. The classic dish is usually made with egg noodles or potatoes, which neither are Keto foods. This Keto Passover kugel dish is made with zucchini noodles, or 'zoodles'. However, the filling keeps the traditional mix of sour cream, cottage cheese, and a little sugar. If you've never had kugel before, you may be wondering how zucchini can be baked in a dish with sweet ingredients. Zucchini can hold flavors very well and actually is quite tasteless! You'll enjoy the variety of textures in the kugel like most expect. There are chewy noodles, a soft and spongey filling, and a crispy top!
Suggested Add-Ins
Everyone's families have their own traditional kugel recipes that include additional ingredients to make it special to them. You'll see raisins most often added to Passover kugels, but raisins aren't very Keto. Carb Manager suggests adding chopped pecans, walnuts, or cashews to your Keto kugel if you want a little more in the filling. The batter for the kugel only includes cinnamon in this recipe. You can add other baking spices like a dash of vanilla, nutmeg, or ground clove to your batter, depending on your tastes and traditions.
Can I Use Shirataki Noodles?
If you absolutely don't want to use Keto zoodles in your kugel, you can use shirataki noodles. For kugel made in an 11x7 baking dish, you will need to use up to 2, 8-oz packages of shirataki noodles. Rinse the noodles as your packaging directs you to, but don't cook them. The noodles will cook for long enough in the oven. Since shirataki noodles or made with yam flour and sometimes tofu, don't expect them to have the chewy and crunchy texture like egg noodles do. Shirataki noodles will look appealing, but they may be a little softer than you're used to.
Jessica L.
Net Carbs

4.5 g

Fiber

0.8 g

Total Carbs

7.4 g

Protein

8.9 g

Fats

18.2 g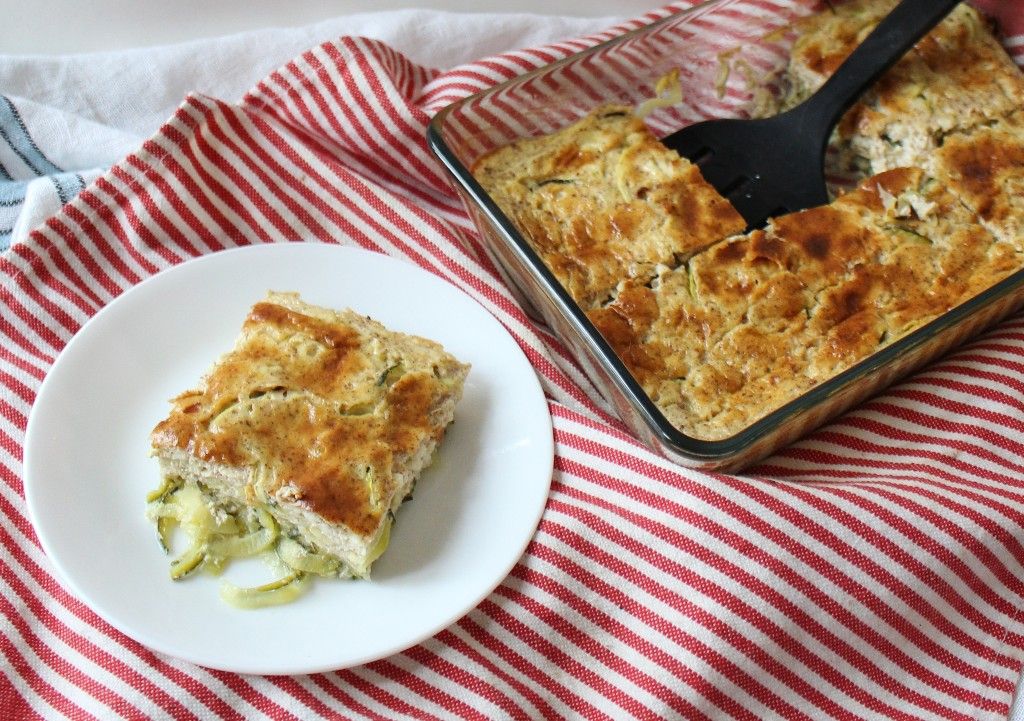 #1 Low Carb & Keto Diet App Since 2010
Track macros, calories, and access top Keto recipes.
Ingredients
Butter, unsalted

1.5 tablespoon

Cream Heavy Whipping

2 fl oz

Granular Sugar Replacement

3 tsp
About 1 hour prior to making the kugel, prepare the zucchini noodles. Use a spiralizer to spiralize the zucchini into thin noodles, and spread them out across a clean sheet tray. The weight of zucchini listed in the ingredient list is the yield after spiralizing the noodles. Place paper towels across the zoodles and weigh the towels down with a second sheet tray or something heavy. Let the paper towels absorb excess water from the zoodles for at least 30 minutes.

When the zoodles are done being pressed, turn your oven on to preheat to 350 degrees. Transfer the zoodles to an 11x7 glass baking dish and sprinkle the salt over them. Melt the butter in a microwave and pour it over the zoodles as well. Use a pair of tongs to gently toss the zoodles with the butter and salt until they're evenly coated. Don't let the melted butter pool up in the bottom of the dish.

In a large mixing bowl, combine sour cream, cottage cheese, heavy cream, eggs, cinnamon, and swerve. You can simply stir with a wooden spoon or whisk until you have a liquid batter. There may be some small lumps from the cottage cheese. Pour the batter over the buttered zoodles. Gently shake the baking dish to help the batter settle around the zoodles and to release any air bubbles.

Place the kugel in the oven, uncovered, and bake for 60-75 minutes. Much like a cake, you can use a toothpick test to test for doneness. The top of the kugel will be light golden brown. If you like a darker and crusty top, you can turn your broiler on high heat for a few minutes to finish the kugel. Let the kugel cool for at least 5 minutes before slicing into squares. An 11x7 baking dish will produce 6 servings.