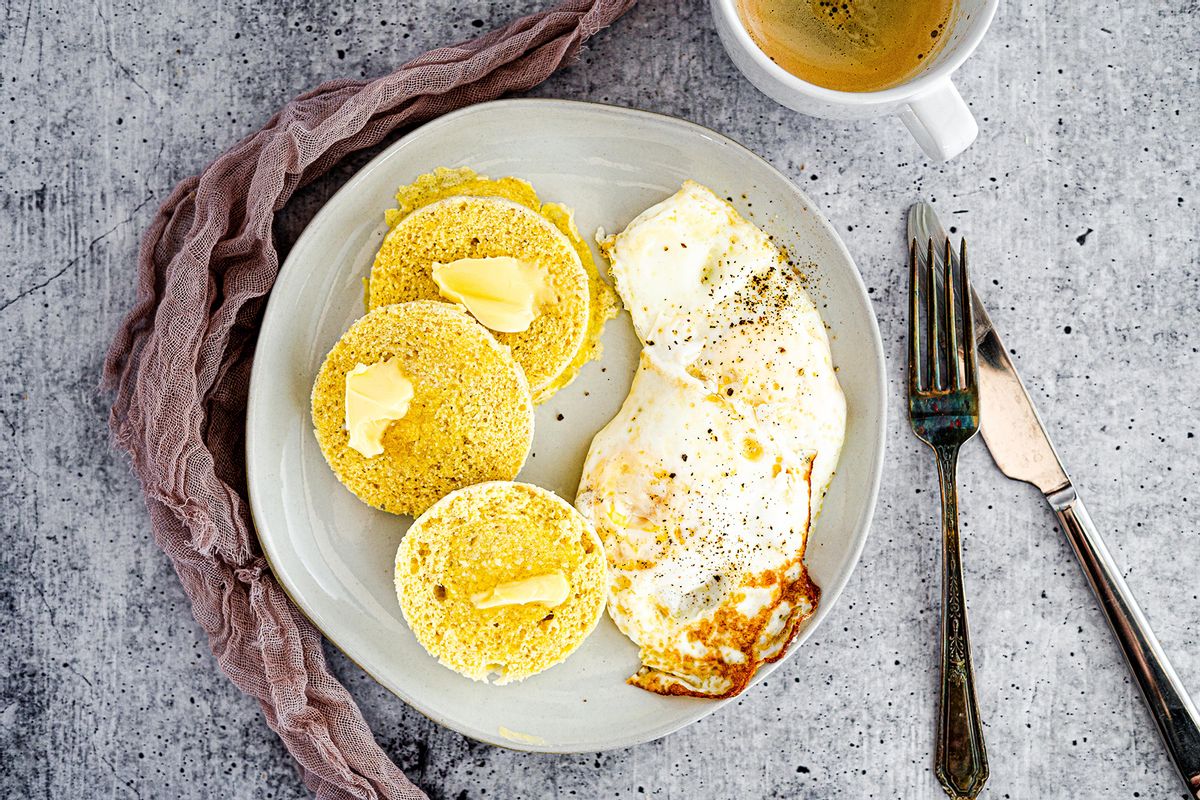 10 min

10 min

20 min
Keto Lazy Biscuits and Eggs
There are plenty of Keto breakfast ideas out there, but our Keto Lazy biscuits and eggs are truly mind-blowing! This fantastic breakfast can be made in under 20 minutes - perfect for when you're in a hurry. This easy recipe is packed with healthy fats and proteins and is perfect for the entire family to enjoy. Lazy Keto biscuits and eggs are best when served still warm and fresh, although you can prepare the biscuits the day before. This delicious recipe pairs well with your favorite low-carb veggies, some sour cream, or Greek yogurt. You can also top this fantastic breakfast with a handful of shredded mozzarella or cheddar cheese. Enjoy!
What to eat for breakfast on Keto diet?
If you need some new Keto breakfast ideas, you can choose from hundreds of different recipes in our app. Being on Keto is quite simple, actually. Most of your regular recipes can easily be transformed into a wonderful Keto breakfast. Also, if you don't feel like preparing and cooking something special, you can grab a couple of Keto-friendly foods you already have in your fridge and have a fantastic breakfast in no time. Try to choose low-carb and Keto-friendly foods with a good amount of fats and proteins, as these foods will keep you full until lunchtime.
What is a good Keto breakfast?
A good Keto breakfast should be a delicious combination of nutrient-dense foods loaded with healthy fats that will give your body the energy it needs for the entire day. Foods like eggs, Keto-friendly cereal, various cheese and meat plates, or egg muffins are among the best Keto breakfast ideas.
What are some other lazy Keto breakfast ideas?
Breakfast is usually the most rushed meal of the day, so the ''lazy Keto diet'' approach sounds like a great idea. A good collection of lazy Keto breakfast ideas is important for a nutritious meal every morning. Choose foods like fried eggs with your favorite veggies or cheese, delicious chia pudding, or a bowl of low-carb yogurt with your favorite berries.
Net Carbs

4.7 g

Fiber

4.8 g

Total Carbs

12.6 g

Protein

18.1 g

Fats

51.7 g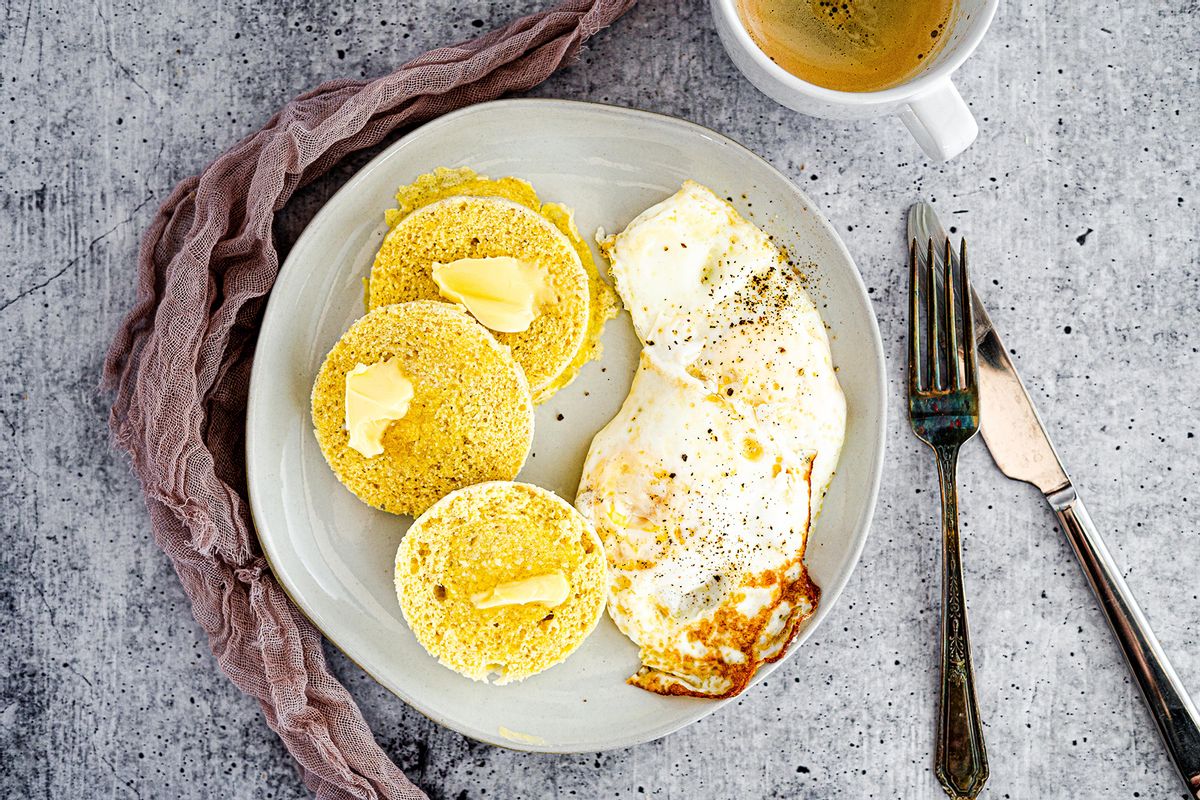 Ingredients
Powdered Erythritol (Icing Sugar)

1 tsp

Coarse Kosher Salt

0.13 tsp

Extra virgin olive oil

2 tsp

Extra virgin olive oil

2 tsp
Combine all of the dry ingredients together. You can combine them in your mug right away or mix them first in a separate mixing bowl. Add in an egg and avocado oil, then stir the ingredients to combine.

Microwave your mug on high heat for 1 minute. You'll know the mug biscuit is done when it looks puffed up and slightly darker around the edges. You can gently press down on the biscuit and feel that it's done as well.

If you need to microwave the mug biscuit for longer, then do so, adding about 30 seconds each time until it is cooked. Once it cools for a minute, you can slip it out of the mug and slice.

Preheat a small nonstick skillet over medium heat. Crack the eggs one at a time into the skillet. Turn the heat down slightly if necessary to prevent the egg from browning too quickly and/or sticking. Season the eggs with a pinch of salt on each. Flip the eggs and cook until the desired doneness is achieved.

Slice the biscuit into three slices and top with the butter. Plate the eggs next to the biscuits and top with a pinch of black pepper, if desired. Serve immediately.

Serve immediately while it's still warm and fresh. Taste and optionally add some more salt or pepper. These pair perfectly with your favorite low-carb vegetables or Greek yogurt.