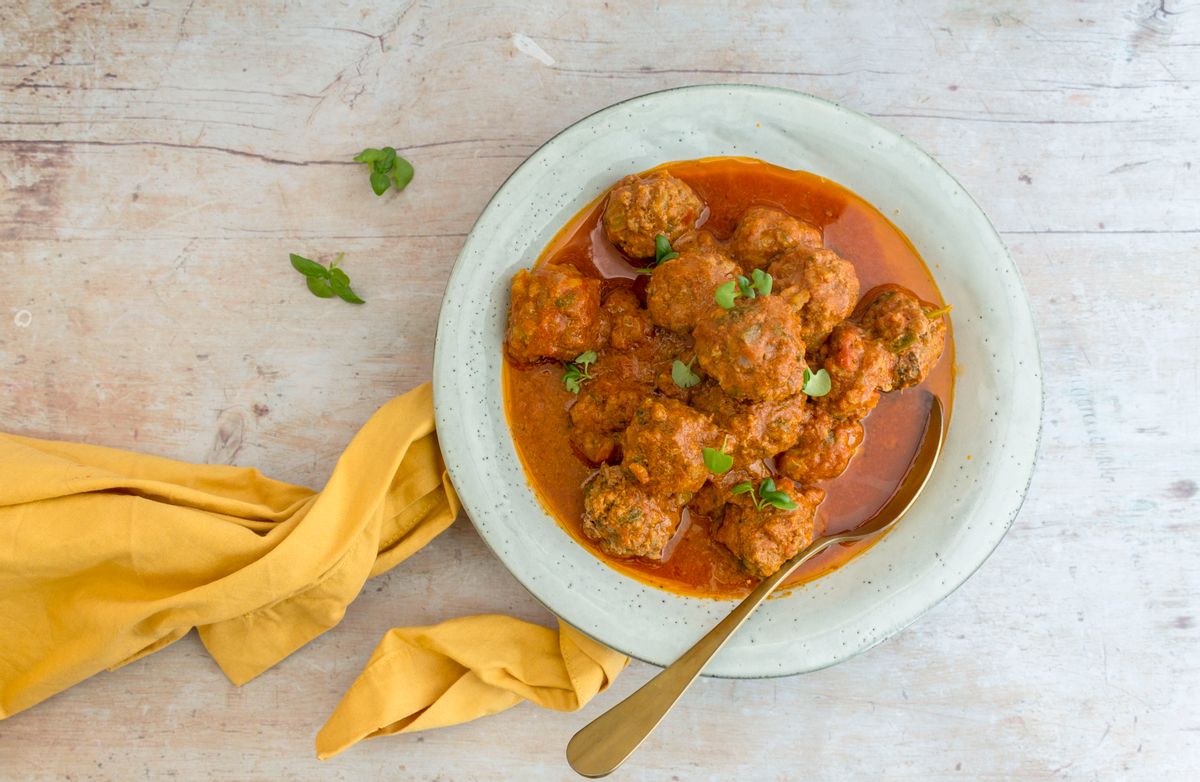 #1 Low Carb & Keto Diet App Since 2010
Track macros, calories, and access top Keto recipes.
15 min

8 min

23 min
Keto Kid-Friendly Instant Pot Rainbow Meatballs
These Keto instant pot kid-friendly meatballs are packed with hidden veggies. These are a fun Keto dinner option that the whole family can enjoy, full of flavor, fats and low carb veg. These easy Keto meatballs are simple to prepare and Paleo friendly too. Perfect served over low carb spaghetti.
Are Meatballs Keto?
Store bought meatballs often contain starches or carbs used as binders to hold them together. Our kid friendly meatballs are bound with egg and the natural fats from the beef, keeping them both Keto compliant and Paleo. Finely diced bell pepper, spinach and onion are added to the ground beef along with an egg to bind. Once shaped, the meatballs are cooked in the instant pot with passata and stock to create a simple tomato sauce.
Serving Suggestions
These Keto meatballs are perfect served as you would traditional meatballs, but with low carb alternatives. Why not try served over zucchini noodles, keeping carbs low but adding even more veggies? Alternatively, the meatballs would be delicious served over Keto cauliflower rice.
Net Carbs

4.4 g

Fiber

1.5 g

Total Carbs

6 g

Protein

35.6 g

Fats

15.2 g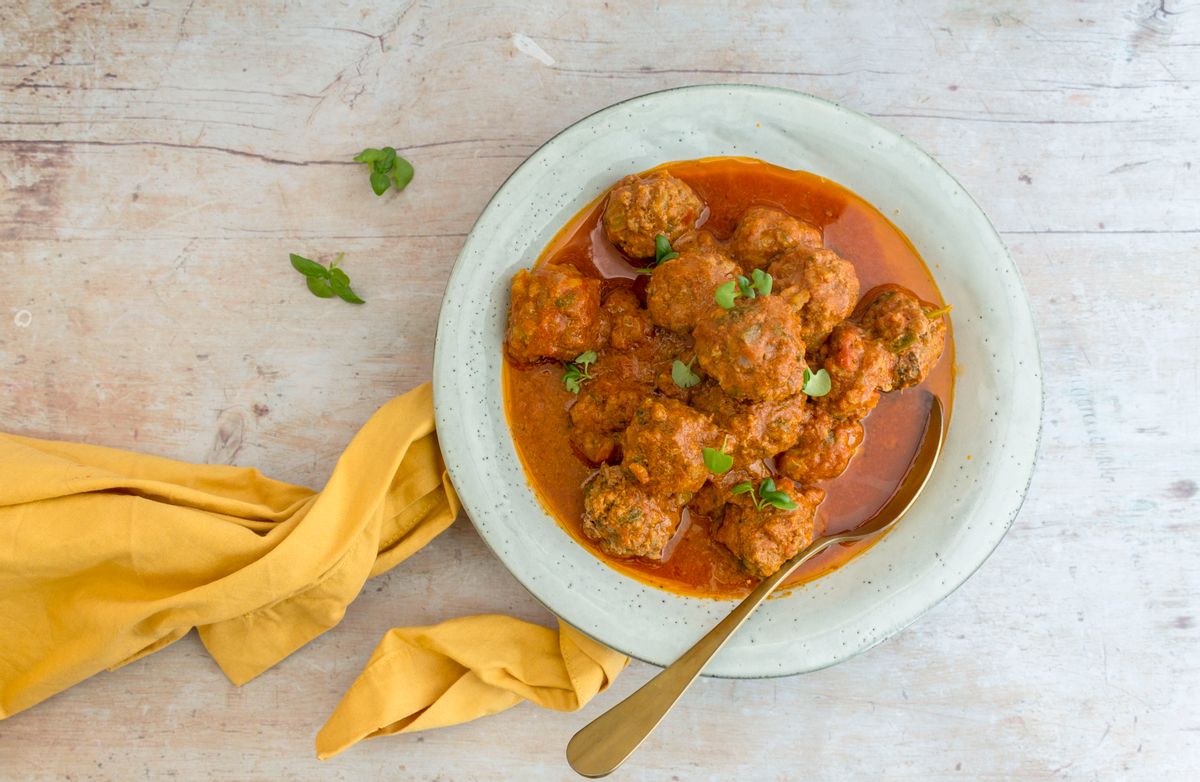 #1 Low Carb & Keto Diet App Since 2010
Track macros, calories, and access top Keto recipes.
Ingredients
Hamburger Or Ground Beef, 90% Lean

17-½ ounce

Vegetable Broth, Bouillon Or Consomme

½ cup

Red Bell Peppers, Raw

¼ large - 3" diameter x 3 3/4"

Yellow Bell Peppers, Raw

¼ large - 3" diameter x 3 3/4"

Salt, Sea Salt

¼ teaspoon
Finely dice the red and yellow bell peppers and onion and finely chop the spinach. Add the ground beef to a large mixing bowl. Add the chopped bell peppers, onion and spinach. Crack the egg into the bowl. Season generously with salt and pepper.

Use your hands to thoroughly mix the meat, vegetables, egg and seasoning together until well combined. Once well mixed, divide the mixture into 20 even portions, rolling into balls with your hands. The meatballs should be slightly smaller than a golf ball. Arrange the rainbow meatballs in the base of your instant pot. Pour the stock and passata (tomato sauce) over the meatballs in an even layer. You may use a chicken or beef stock if preferred. You may wish to add additional salt and pepper to the instant pot to season the sauce. This will depend on the strength of the seasoning in the stock you use.

Place the lid on the instant pot and ensure that it is set to 'sealing'. Set to cook at high pressure and set the time for 8 minutes. After this time, let the pressure release naturally for 5 minutes then do a quick release to allow the remaining pressure to escape. Once it is safe to do so, open the lid of the instant pot. Serve the meatballs with your preferred Keto sides.