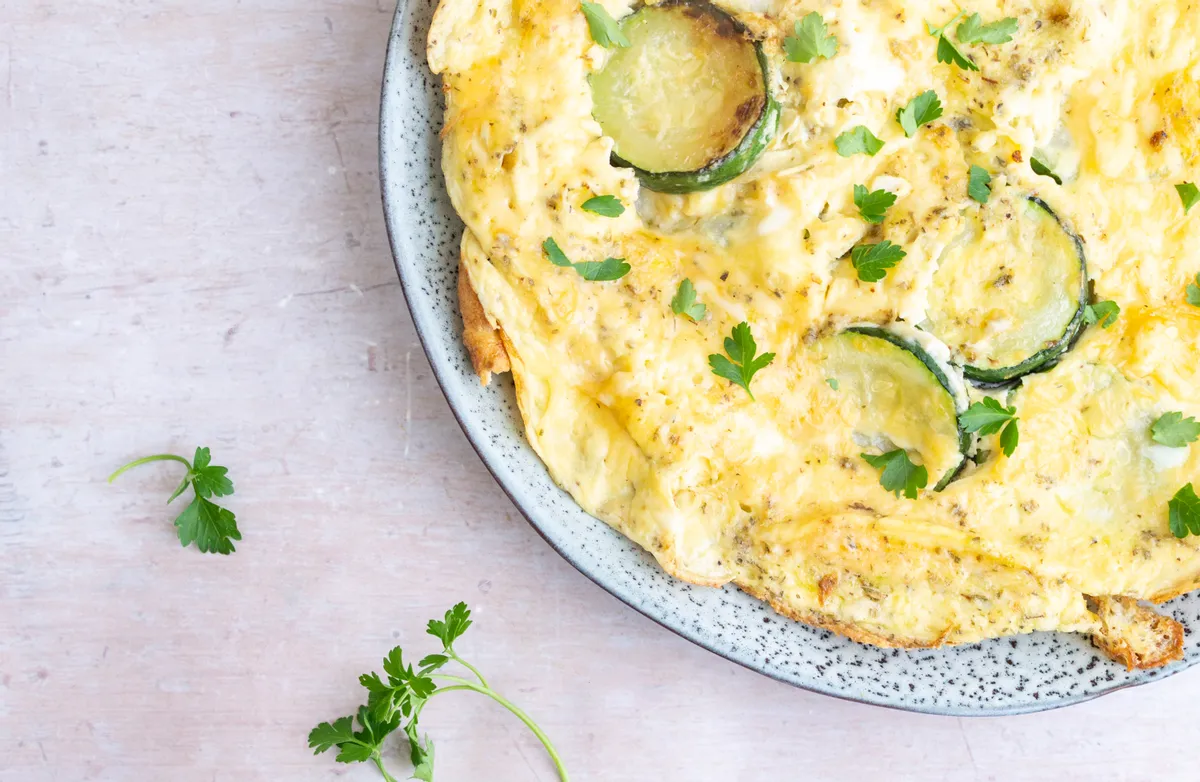 #1 Low Carb & Keto Diet App Since 2010
Track macros, calories, and access top Keto recipes.
10 min

15 min

25 min
Keto Double Cheese and Zucchini Omelet
This easy Keto recipe is simple to prepare and packed with both fats and flavor. Our low carb omelet is made with tender sliced zucchini, aromatic dried oregano, oozy mozzarella cheese, and tangy grated parmesan. This makes a great Keto brunch, lunch or dinner option.
Can I Use Different Cheeses?
We have used tangy shredded parmesan and grated mozzarella cheese in our low carb omelet recipe. If you would like to make the recipe vegetarian, you can swap the shredded parmesan for an alternative hard Italian cheese free from rennet. If you would like to use an alternative to mozzarella in the recipe, you can swap this for grated cheddar or Monterey Jack cheese. Please be sure to adjust your macros to account for any changes made to the recipe.
Serving Suggestions
This easy Keto omelet makes a versatile and protein-rich main that can be enjoyed hot or cold. The omelet would be tasty served hot, accompanied by a medley of low carb vegetables, and topped with melted butter. Alternatively, you could serve any leftovers cold with a hearty Keto salad or some creamy low carb slaw.
Net Carbs

5 g

Fiber

0.9 g

Total Carbs

6 g

Protein

25.1 g

Fats

29.1 g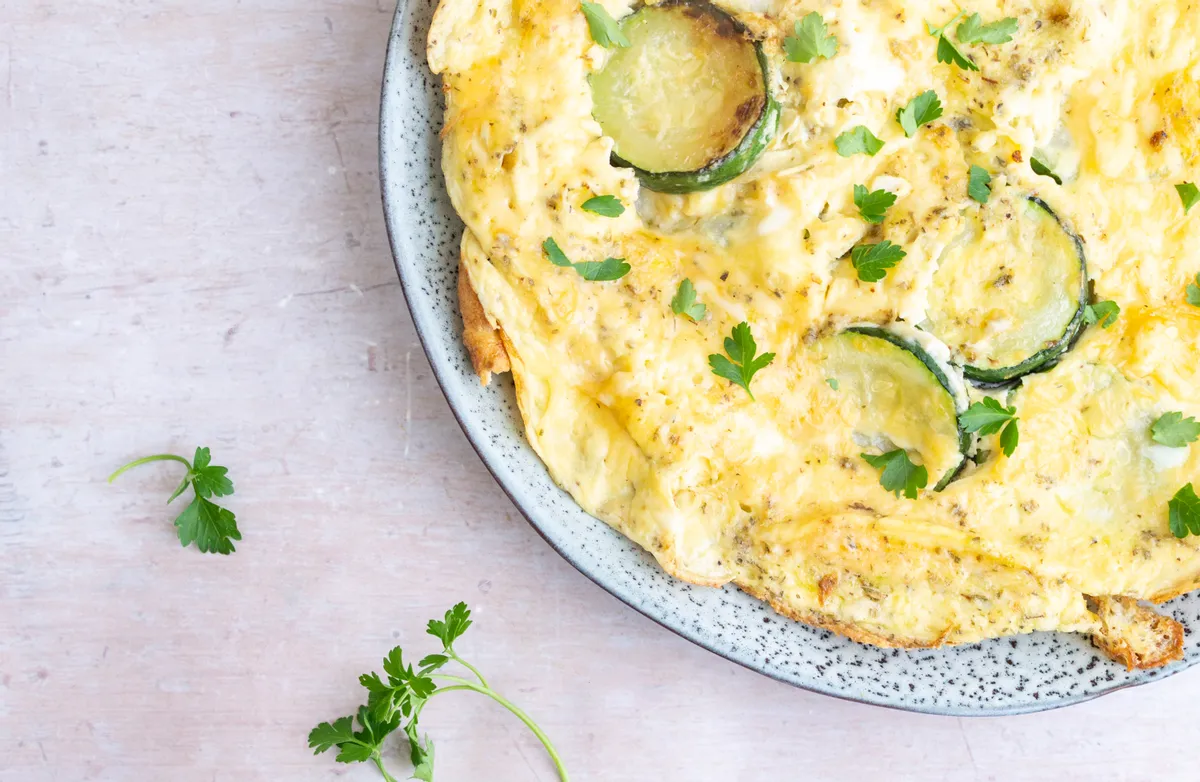 #1 Low Carb & Keto Diet App Since 2010
Track macros, calories, and access top Keto recipes.
Ingredients
Oregano, dried

1 teaspoon

Extra virgin olive oil

1 tablespoon

Mozzarella cheese, whole milk

0.33 cup, grated

Parmesan cheese, dry (grated)

0.25 cup, grated

Salt, sea salt

0.25 teaspoon

Black pepper

0.13 teaspoon
Heat the olive oil in a skillet over a medium heat. Slice the zucchini into half-inch thick discs. Add the zucchini to the skillet in an even layer. Cook for 2 minutes on each side until just tender and lightly golden.

Crack the eggs into a mixing bowl. Add the grated parmesan, mozzarella, oregano, salt and pepper. Beat well to combine.

Pour the beaten egg and cheese mixture over the tender zucchini. Allow the egg to settle and start cooking. Once the egg begins to set around the edges, use a spatula to ease the omelet away from the side of the skillet, allowing any uncooked egg to flow underneath. Cook until set on top and no liquid remains. Serve with your favorite Keto sides.