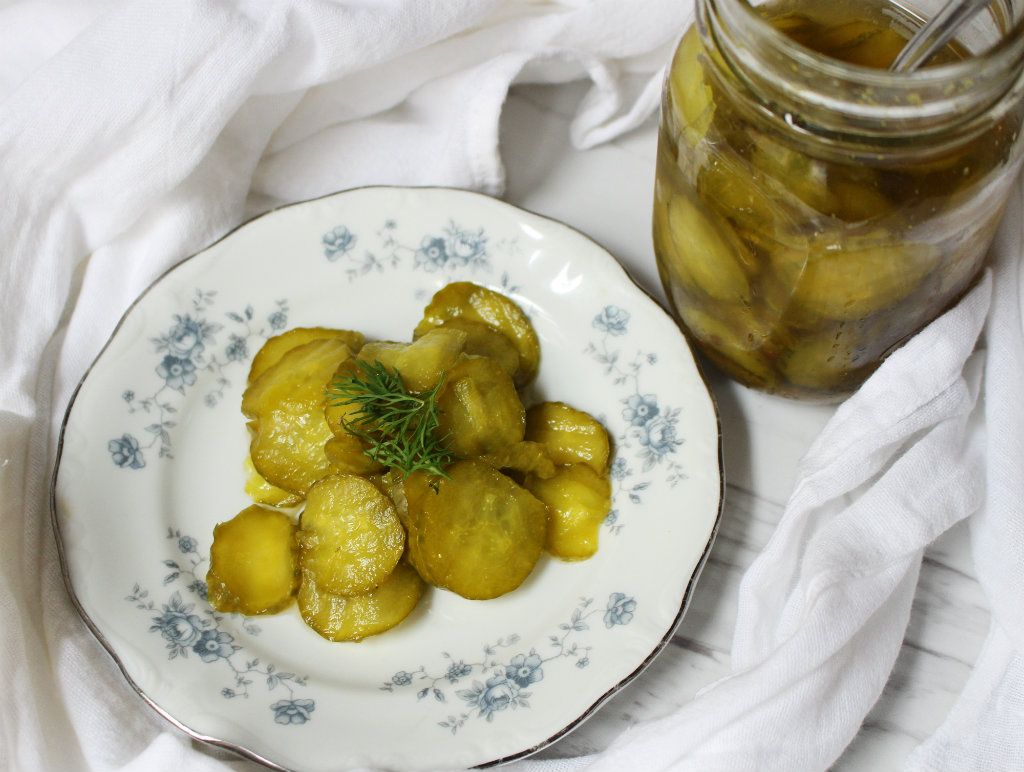 #1 Low Carb & Keto Diet App Since 2010
Track macros, calories, and access top Keto recipes.
7 h 10 min

5 min

7 h 15 min
Keto Bread And Butter Pickles
Pickles are a friendly keto snack! Bread and butter pickles are an absolute classic, whether you like them on your burger, sandwich, or by themselves. Instead of grabbing a jar of neon-green, sugary pickles from the grocery store, you can make this easy at-home recipe that tastes just as good. No sugar and no raw onion!
Jessica L.
Net Carbs

0.8 g

Fiber

0.2 g

Total Carbs

1.1 g

Protein

0.2 g

Fats

0.1 g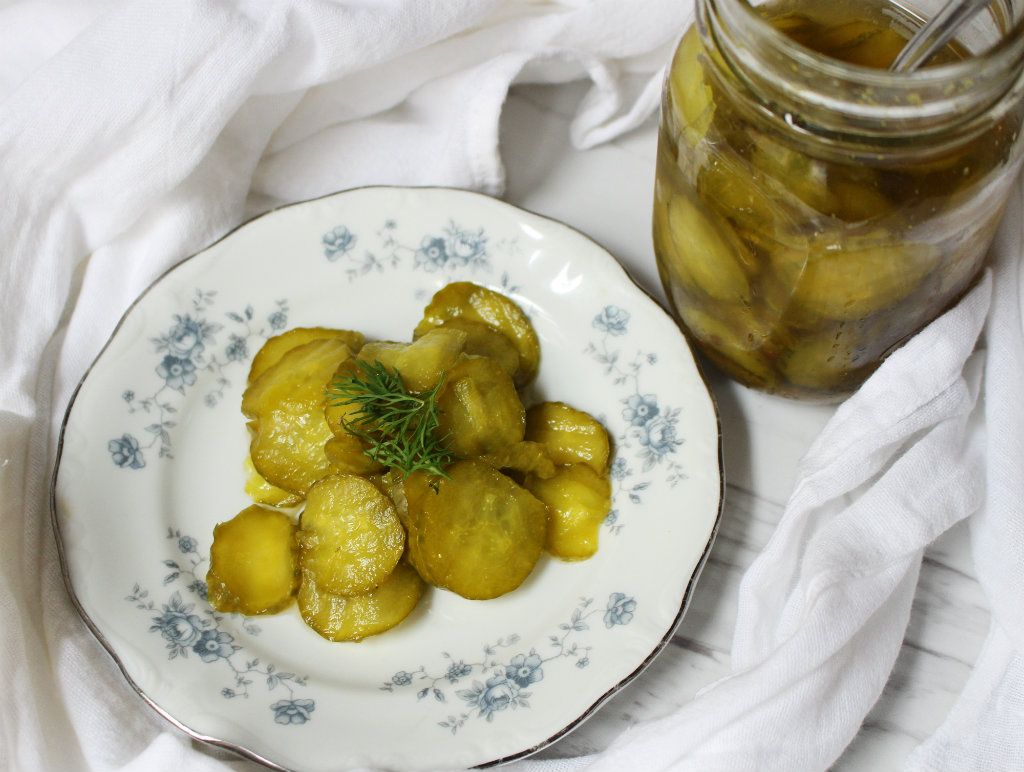 #1 Low Carb & Keto Diet App Since 2010
Track macros, calories, and access top Keto recipes.
Ingredients
Apple Cider Vinegar

⅓ cup

Coarse Kosher Salt by Morton

1 tablespoon

Turmeric, Ground

⅛ teaspoon

Stevia Leaf Noncaloric Sweetener (green Packet)

3 package
Slice the pickling cucumbers into rounds. You can choose crinkle cut or smooth round cuts. Set the sliced cucumbers in a colander.

Sprinkle 1 ½ TB of table salt (not listed in ingredients) over the cucumbers and gently toss them to coat the slices in the salt. Leave the colander in a sink or somewhere to the side for 1 hours. This will draw the liquid out of the cucumbers.

Once the hour is up, rinse the salt off the cucumbers. You may need to rinse multiple times to remove all the salt. Then, place the cucumber slices in a 12 oz glass canning jar.

In a small pot, combine all the other remaining ingredients. Cover and bring the liquids to a strong simmer. Cook until the stevia and salt have dissolved.

Pour the hot pickling liquid over the cucumbers in the jar. There should be 1-2 inches of space at the top - don't fill the jar to the brim.

Seal the jar tightly with a new canning lid. The heat from the jar will naturally vacuum seal the jar. Leave the jar on the counter to cool at room temperature. This can take up to 6 hours. Then, refrigerate until cold.