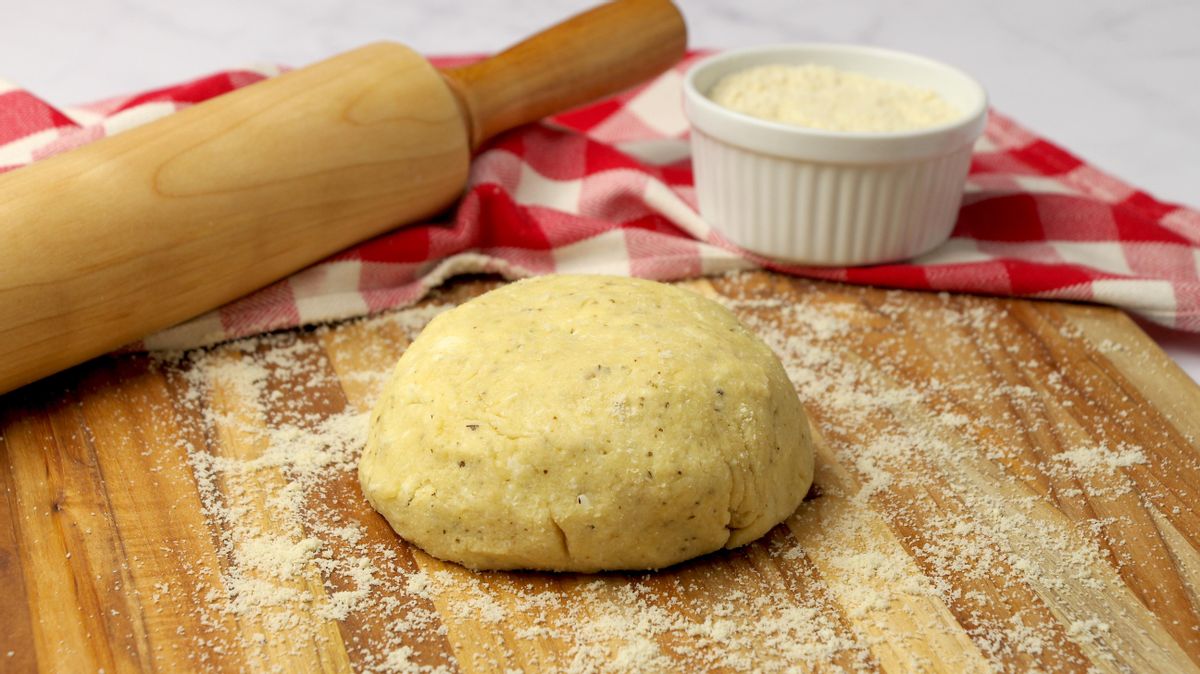 #1 Low Carb & Keto Diet App Since 2010
Track macros, calories, and access top Keto recipes.
35 min

5 min

40 min
Keto Fathead Dough
Fathead Dough is quite an interesting name, but it's certainly fitting! If cauliflower crust pizza has lost its appeal to you, then this will be your new favorite recipe. Fathead Dough has zero veggies in it and relies on multiple dairy products. Use it for pizza dough, stuff the dough with your favorite fillings, or bake square pieces to use as bread!
For the easiest use with Fathead Dough, always roll or flatten the dough between two pieces of wax paper. You can lightly spray your hands with non-stick pan spray to avoid the dough from coming apart in your hands. Also, keep any dough you're not using in the refrigerator. Warm dough will not be a fun time.
Net Carbs

4.9 g

Fiber

2.1 g

Total Carbs

7 g

Protein

18.3 g

Fats

28.8 g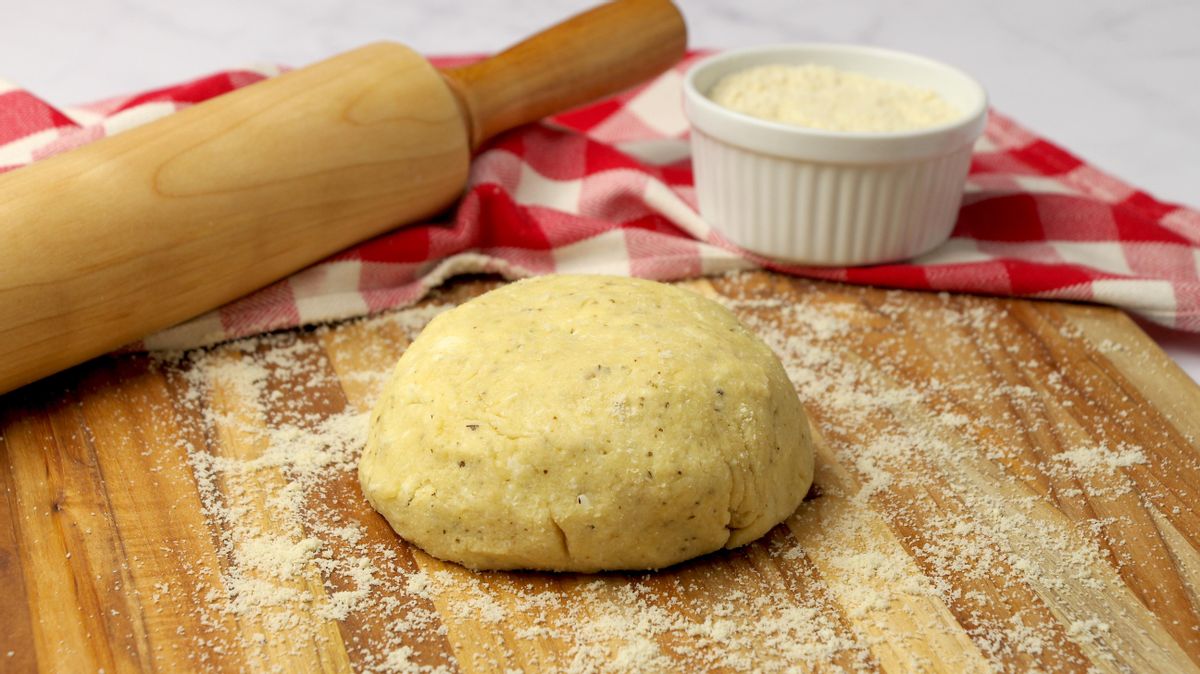 #1 Low Carb & Keto Diet App Since 2010
Track macros, calories, and access top Keto recipes.
Ingredients
Almond Flour by Bob's Red Mill

⅔ cup

Baking Powder by Mccormick

1 tablespoon

Spices Oregano Dried

½ tsp, ground

Mozzarella Cheese

1-½ cup, shredded
Combine the almond flour, baking powder, salt, and oregano together in a bowl. Make sure any lumps are broken up, and set it aside.

Combine the mozzarella cheese and cream cheese in a microwave-safe bowl. Heat the cheeses for a total of 60 seconds in 20-second intervals, stirring between each one. Mix the egg into the cheese mixture vigorously. The mixture will separate first and then come together.

Finally, stir the dry ingredients into your wet ingredients. The final dough will be sticky and pasty. Spoon the dough into plastic wrap, and use the spoon to flatten the dough into a disk for quick setting. Give the top of a dough a light sprinkle of almond flour before wrapping and putting it in the fridge.

Refrigerate the dough for at least 30 minutes before using. You may freeze the dough for about 10 minutes before using to make it even easier to handle.