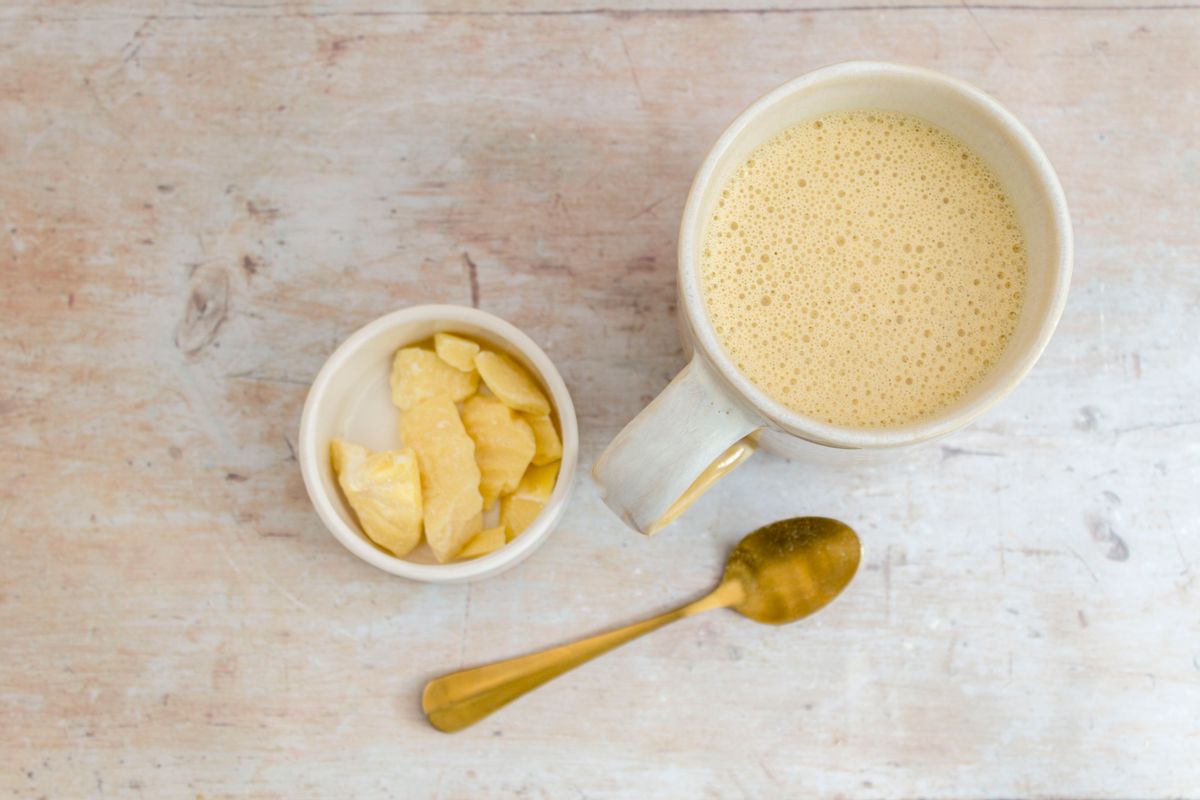 #1 Low Carb & Keto Diet App Since 2010
Track macros, calories, and access top Keto recipes.
8 min

0 min

8 min
Keto Butter Coffee with Cacao
This BULLETPROOF® cacao coffee recipe is loaded with creamy fats and a hint of sweetness. This Keto coffee makes an excellent morning beverage, perfect served on its own, or as an accompaniment to one of our delicious Keto breakfasts. This is a great way to add a boost of fats to your daily routine.
How to make Keto coffee with cacao butter?
Cacao butter is the pure fat that is extracted from the cocoa bean. It melts easily in hot liquids, making it the perfect addition to your Keto BULLETPROOF® coffee, providing a creamy consistency. As with all BULLETPROOF® coffees, the cacao butter must be blended with the hot liquids to emulsify.
Here are some tips to make this Keto coffee:
Keto coffees are quite forgiving in that you can adapt and adjust them quite easily to suit your tastes. We have added low-carb sweetener to our coffee to bring out the natural flavor of the cacao butter. You may however omit this if preferred or sub for an alternative low-carb sweetener.
Can you swap the cacao butter for something else?
You may swap or substitute the cacao for coconut oil or BULLETPROOF® Brain Octane Oil (MCT Oil) as desired. Be sure to update your macros to reflect any changes.
BULLETPROOF® is a registered trademark owned by Bulletproof Digital, Inc.
Net Carbs

0.1 g

Fiber

1.7 g

Total Carbs

9.8 g

Protein

0.5 g

Fats

25.6 g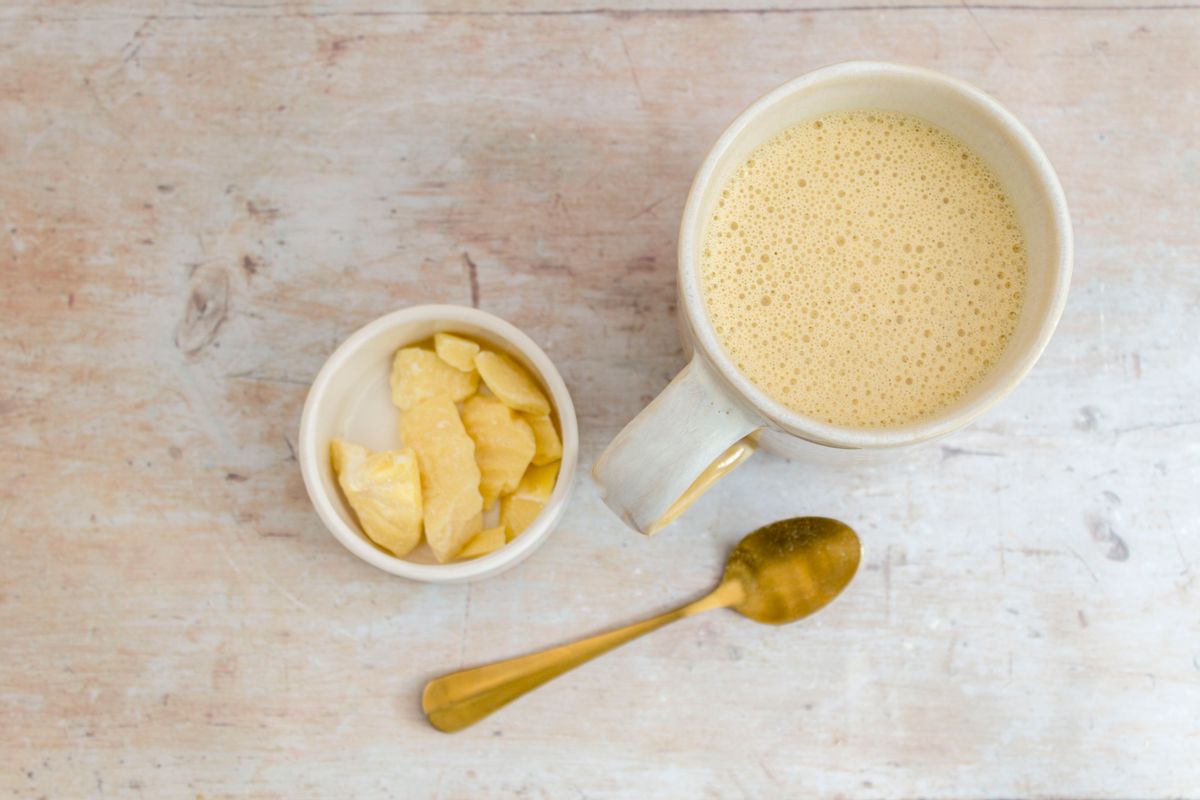 #1 Low Carb & Keto Diet App Since 2010
Track macros, calories, and access top Keto recipes.
Ingredients
100% Pure Erythritol by Now

2 teaspoon

Raw Cacao Butter by Sunfood

1 tbsp

Butter, Unsalted

1 tablespoon

Vanilla Extract

¼ teaspoon
Add the hot coffee and vanilla extract to a large mug, then add the erythritol and stir well to dissolve. At this point, you may omit the sweetener or use your preferred low-carb alternative if desired. Add the cacao butter and unsalted butter to the hot coffee, stir well to combine, melting the fats into the coffee.

You may taste and adjust the sweetener if needed. Carefully use a handheld stick blender or a milk frother to blitz the coffee until creamy and frothy on top. Once blended, serve the coffee immediately.