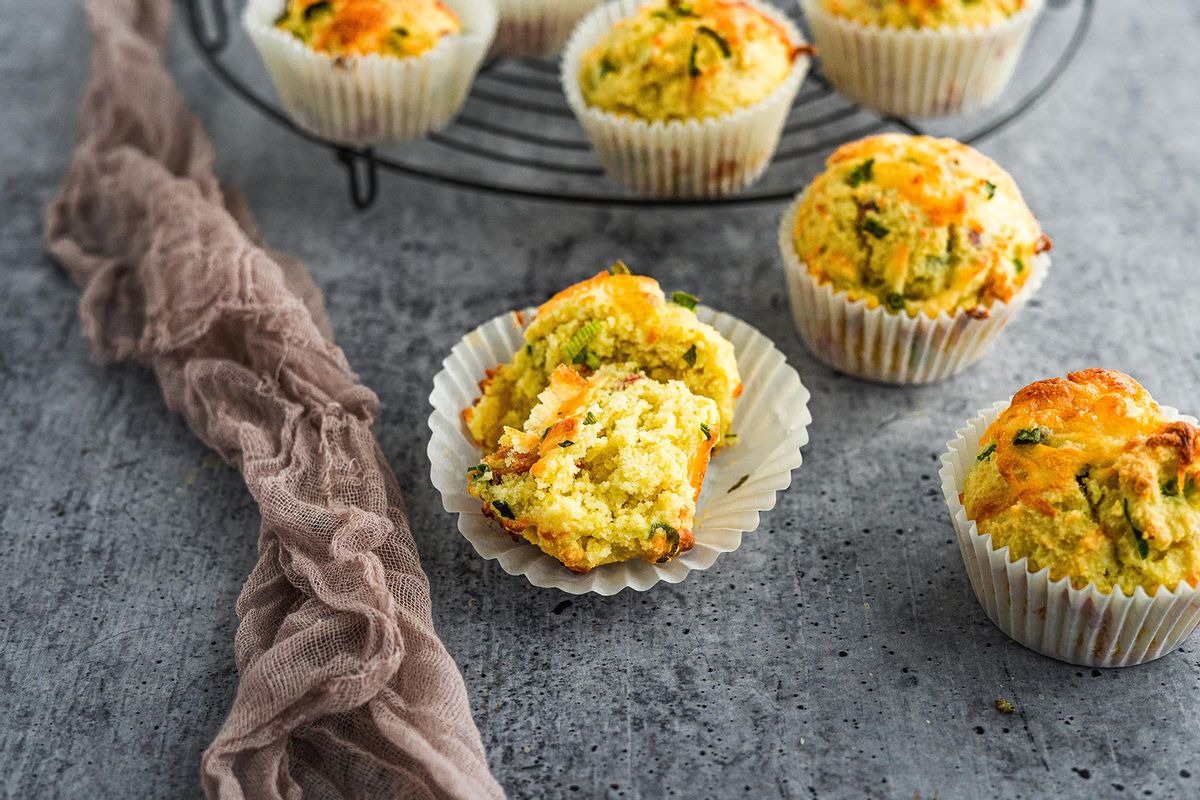 20 min

25 min

45 min
Keto Loaded Breakfast Muffins
This fantastic recipe is one of those Keto breakfast ideas you can prepare in advance and grab when you're in a hurry. These delicious and easy breakfast muffins are made with almond flour, bacon, and cheese, with some thinly sliced scallions to complete the flavor. Feel free to substitute the shredded cheese for other varieties as well as other non-dairy milk for almond milk. You can serve these delicious muffins immediately while still fresh and warm, but you can also store them in the fridge for a few days and gently reheat them in the oven or microwave when ready to serve. They pair perfectly with plain Greek yogurt.
What to eat for breakfast on a Keto diet?
There are plenty of Keto breakfast ideas you can try! These fantastic Keto breakfast muffins are a perfect example of an easy breakfast you can prepare with just a few basic ingredients you probably already have. You can pair them with Greek yogurt, fresh goat or feta cheese, or some more crispy bacon. Make sure to choose foods that are loaded with healthy fats and will keep you full for hours.
What is a good Keto breakfast?
A good Keto breakfast can be basically anything that is Keto-friendly, and you enjoy eating in the morning, with just a couple of things to keep in mind. Choosing nutrient-dense foods loaded with healthy fats is probably the best option, as these foods will give your body what it needs to function properly.
Net Carbs

3 g

Fiber

3.1 g

Total Carbs

6.2 g

Protein

9.4 g

Fats

23.8 g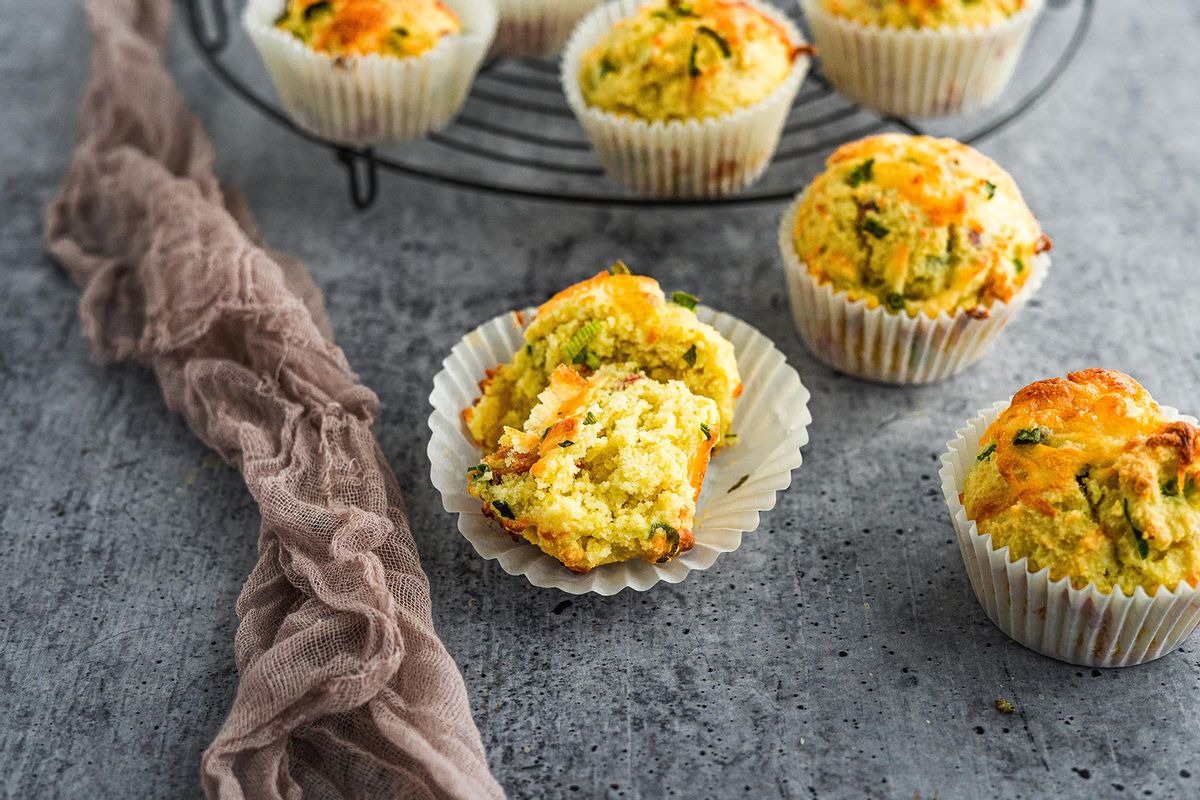 Ingredients
Coarse Kosher Salt

0.13 tsp

Extra virgin olive oil

0.33 cup

Scallions

2 small - 3" long

Queso Chihuahua (Chihuahua cheese)

0.5 cup, shredded
Preheat the oven to 350°F (175°C). Line a 12-count muffin pan with paper liners. Combine the almond flour, baking powder, and kosher salt in a medium bowl. Stir well to combine.

Add in the olive oil, eggs, and the almond milk. Stir well to combine the liquid ingredients with the dry ingredients. Mixing the liquid ingredients is unnecessary before adding them to the dry ingredients. Since this recipe is gluten-free, you cannot overmix the batter.

Roughly chop the bacon. Add the crispy bacon, one thinly sliced scallion, and ¼ cup of cheese. Reserve the other scallion and remaining cheese for the topping.

Use a cookie scoop to divide the batter into the paper liners evenly. We like to use a cookie scoop because it leaves a rounded top which is helpful for Keto baked goods to mold them into a nice shape before baking.

Top the muffins with the remaining sliced scallions and shredded cheese. Bake for 25 minutes or until golden brown and cooked through.

Allow the muffins to cool slightly before removing from the muffin pan. To store, place them in an airtight container and keep them in the fridge for up to five days. You can store them in the freezer for up to one month.