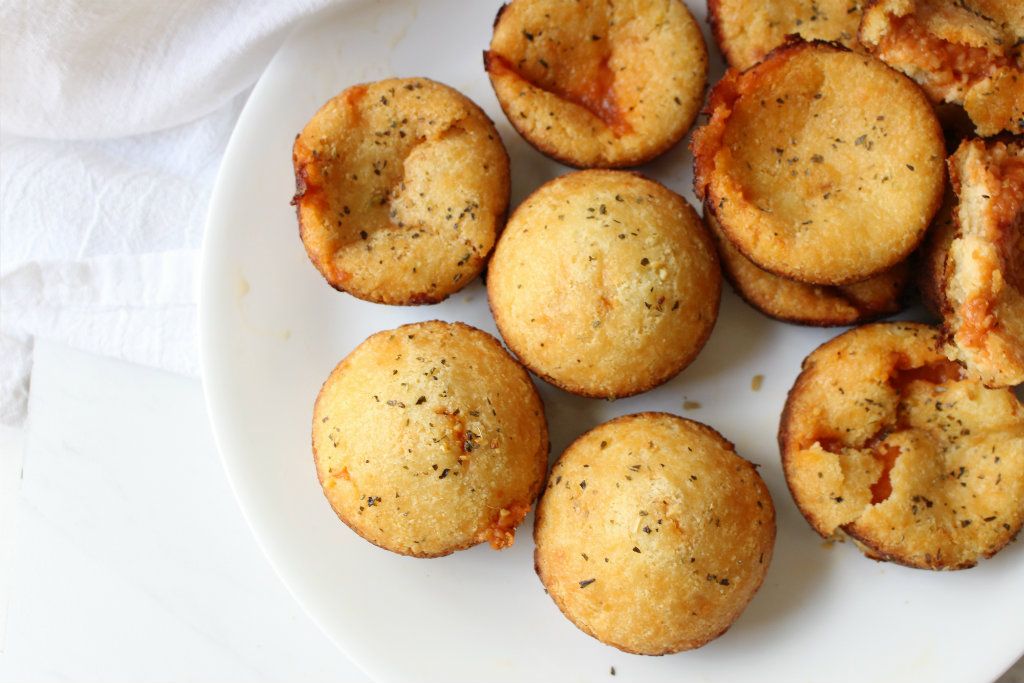 #1 Low Carb & Keto Diet App Since 2010
Track macros, calories, and access top Keto recipes.
20 min

30 min

50 min
Keto Gourmet Pizza Puffs
Leave the frozen bag of pizza rolls at the grocery store! These gourmet pizza puff snacks are tender, buttery, and oozing with gooey cheese. Brushed with a topping of Italian spices and butter, you've taken your snacking to the next level of flavor.
Please note you will need to make 1 full recipe of Carb Manager Fathead Dough before beginning this recipe. Have your dough cold before using.
Jessica L.
Net Carbs

4.3 g

Fiber

1.6 g

Total Carbs

5.9 g

Protein

15.4 g

Fats

23.8 g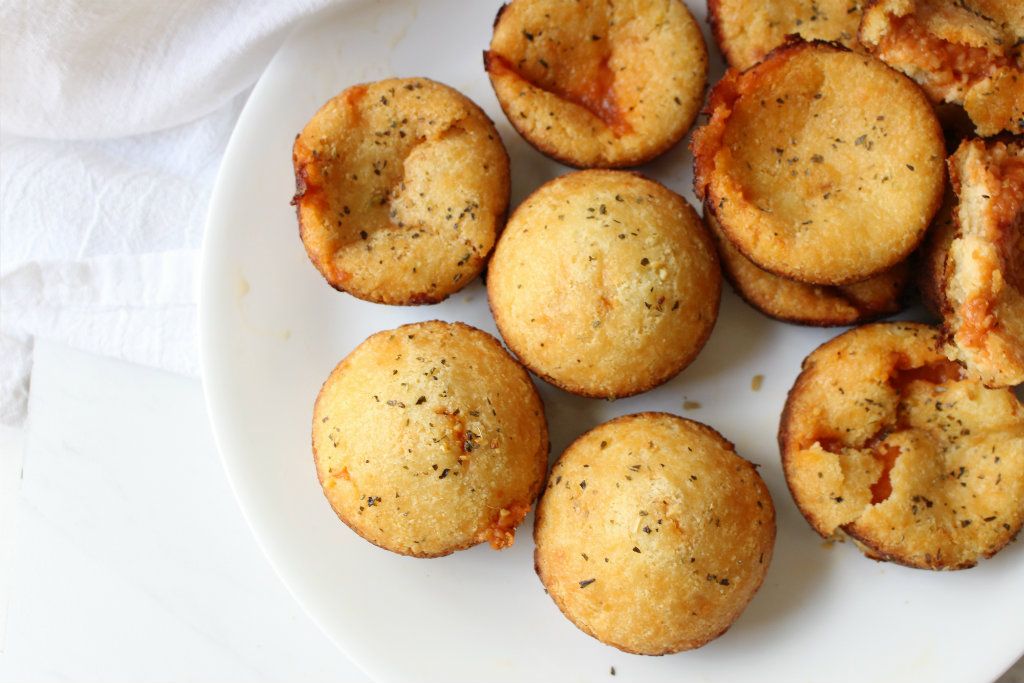 #1 Low Carb & Keto Diet App Since 2010
Track macros, calories, and access top Keto recipes.
Ingredients
Low Carb Fathead Dough

4 servings

Marinara Or Spaghetti Sauce Commercially Prepared

4 tablespoon

Mozzarella Cheese

12 tablespoon, shredded

Oregano, Dried

¼ teaspoon
The day before you want to make this recipe, prepare a full recipe of fathead dough. You will need to start with cold dough.

When you are ready to prepare you pizza puffs, preheat an oven to 350 degrees. Stir together in a small bowl the marinara and mozzarella cheese. Set this aside.

Cut your fathead dough into 12 portions. Roll each portion into a ball.

To make the pizza puffs, one at a time, flatten a dough ball into about a 5-inch disc. Place in the center of each disc a heaping tablespoon of marinara filling. Then, close the ends of the disc over the filling to form a ball and pinch it shut.

Place each completed pizza puff (seam side down) in a 12-count muffin tin that has been lightly sprayed with pan spray. If you need to, use the heat from your fingers to gently press together any holes or tears in the dough.

In a microwave-safe bowl, melt your butter. Stir the remaining ingredients into the melted butter. Then, use a pastry or marinade brush to brush the seasoned butter over the top of each pizza puff.

Bake the pizza puffs for 30 minutes. Let the puffs cool for 5 minutes before removing from the muffin tray. Enjoy while the centers are hot and gooey!