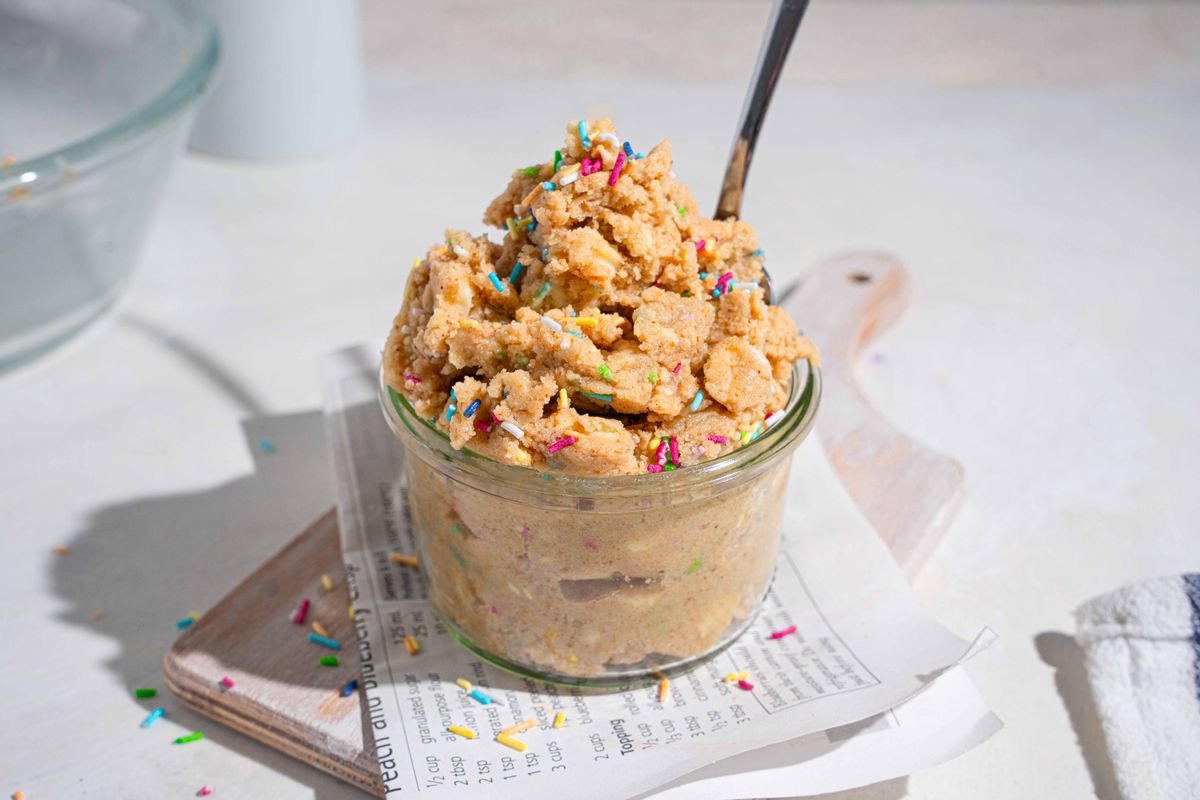 #1 Low Carb & Keto Diet App Since 2010
Track macros, calories, and access top Keto recipes.
15 min

0 min

15 min
Keto Birthday Cake Cookie Dough
Nobody is too old for munching on some cookie dough. This easy recipe is one of the best Keto family-friendly desserts for your kids. It requires no cooking, a few Keto staple ingredients, and is ready in no time. This Keto cookie dough can be enjoyed as is or with some Keto ice cream.
Is all Keto cookie dough edible?
Regular Keto cookie dough isn't edible because it contains raw eggs. Consuming raw eggs increases the chance of acquiring foodborne diseases like salmonella. Even if the eggs are pasteurized, consuming raw is still not 100% safe. This recipe has no eggs and tastes just as good.
How to customize this birthday cake cookie dough?
The best Keto dessert recipes are ones that can be personalized to your liking. This specific flavor resembles a simple white cake with vanilla and almond flavors and is unique for its colorful sprinkles and, occasionally, white chocolate. You can use the base of this cookie dough recipe (omitting the almond extract) to make endless flavors. Add 2 tbsp of cocoa powder and swap the sprinkles and white chocolate for dark chocolate chips to make double chocolate cookie dough. You can add some cinnamon and ginger to make a gingerbread cookie dough flavor or chocolate chips, Keto graham crackers, and toasted marshmallows for a s'mores flavored cookie dough.
How to store this dessert?
Since this recipe has no eggs, the cookie dough can last in the fridge for up to 7 days. You can also portion it into bite-sized pieces and freeze them for up to 3 months. You can snack on them as a frozen snack or thawed.
Net Carbs

2.3 g

Fiber

2.4 g

Total Carbs

15.3 g

Protein

4.4 g

Fats

20.1 g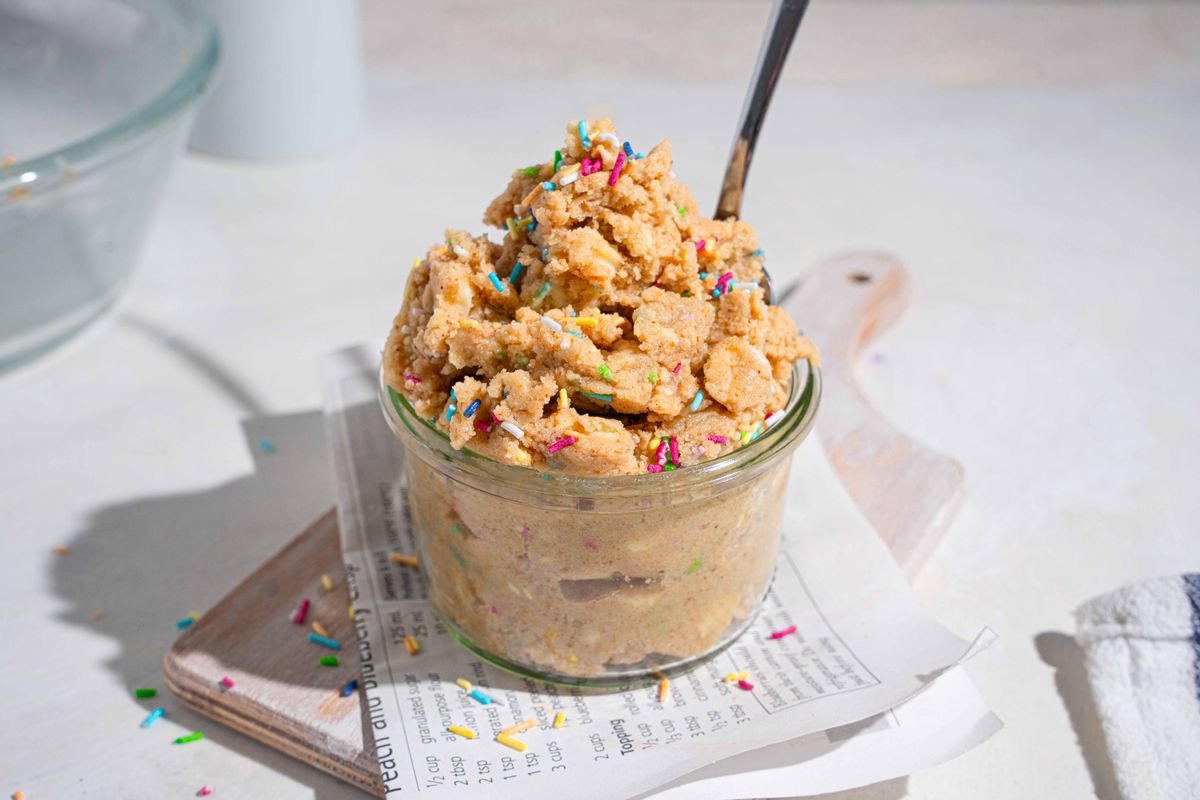 #1 Low Carb & Keto Diet App Since 2010
Track macros, calories, and access top Keto recipes.
Ingredients
Brown Sugar Replacement

3 tbsp

Allulose, powdered

3 tbsp

Room Temperature Butter

4 tbsp

White Chocolate Bar sugar free

2 oz

Sugar-free Sprinkles

2 tbsp
Add the softened butter to the bowl along with the brown sugar substitute and powdered allulose. Using an electric hand mixer, whip together until pale and fluffy, about 3 minutes. Mix in the heavy cream, salt, vanilla extract, and almond extract.

Add in the almond flour and beat until combined. Chop the white chocolate and fold it into the batter along with the sprinkles using a spatula. Serve immediately or store in an airtight container in the fridge.