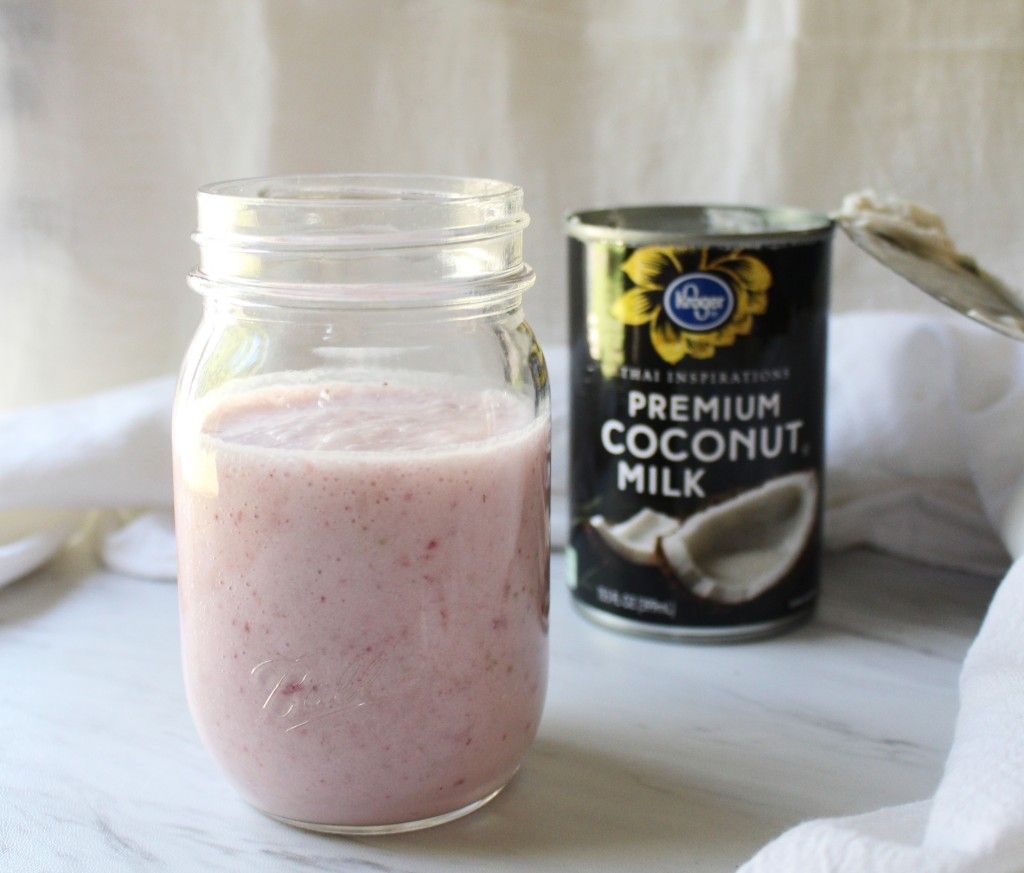 #1 Low Carb & Keto Diet App Since 2010
Track macros, calories, and access top Keto recipes.
1 min

0 min

1 min
Best Low Carb Strawberry Coconut Smoothie
While this smoothie appears a little on the short side, this is basically a fat bomb in smoothie form! Fatty coconut milk (the kind that separates in a can) thickens up this beverage to near-milkshake status. To achieve the best cooling effect, use frozen strawberries instead of fresh ones, and place the Keto plant-based milk and cream in the freezer for 30 minutes before preparation. That ensures that the final product is cooling and hydrating.
What are some variations to this recipe?
This recipe is so versatile that you can create many flavors out of it. You can some lemon zest to wake your taste buds. As for the fruits, you can replace the strawberries with raspberries, blueberries, or blackberries. If you can consume dairy, then you can replace the coconut cream with heavy cream, or cream cheese for a strawberry cheesecake-style smoothie.
Can you add more ingredients to this Keto smoothie?
Of course, you can add whatever fits your preference. If you want a more nutritious meal first thing in the morning, you can add spinach, chia seeds, or any other ingredient that has a subtle flavor. You can also add vanilla-flavored protein powder for a protein-filled smoothie. Just make sure you adjust the macros accordingly.
When can you drink this Keto beverage?
This strawberry coconut smoothie recipe is the perfect breakfast option for warm days to keep you hydrated for a long time. It is also a great pre/post-workout meal, providing you with sustainable energy and electrolytes. You can also add some protein powder and a pinch of salt to assist in muscle recovery.
Net Carbs

5.6 g

Fiber

2.2 g

Total Carbs

8 g

Protein

1.8 g

Fats

12.9 g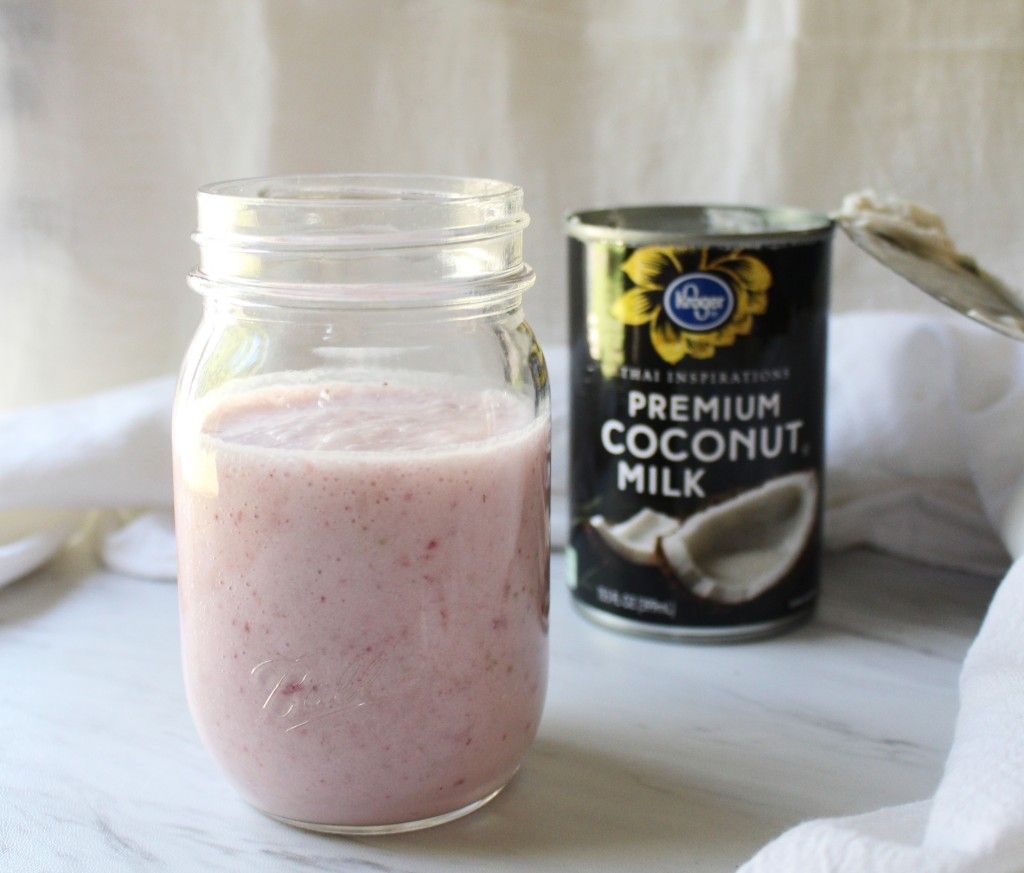 #1 Low Carb & Keto Diet App Since 2010
Track macros, calories, and access top Keto recipes.
Ingredients
Strawberries, Fresh

½ cup

Coconut Cream (liquid From Grated Meat)

2 tablespoon

Coconut Milk, Vanilla Or Other Flavors, Unsweetened

½ cup
Simply combine all ingredients in a blender and place the lid on. Blend until a creamy and thick smoothie forms. Add ice cubes 1 or 2 at a time for a thicker and icier smoothie. Serve immediately!