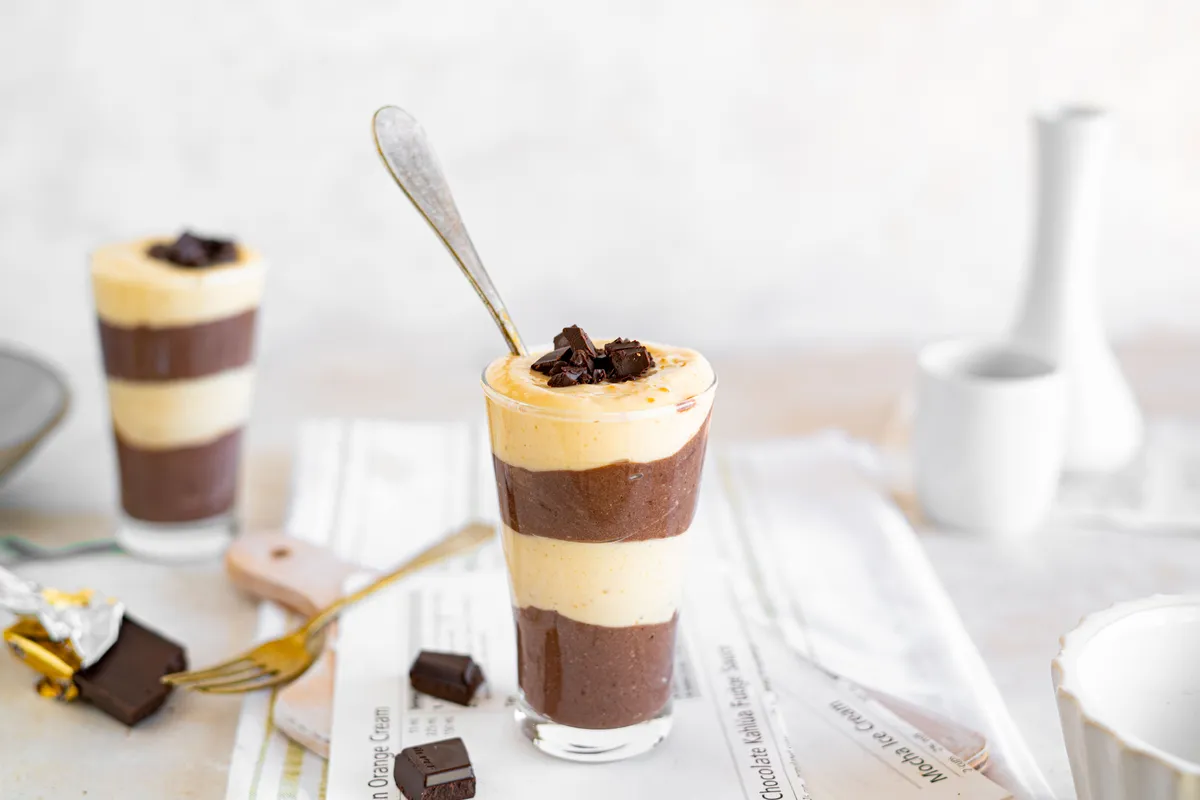 #1 Low Carb & Keto Diet App Since 2010
Track macros, calories, and access top Keto recipes.
10 min

0 min

10 min
Keto Chocolate and Peanut Butter Silken Tofu Pudding
This chocolate and peanut butter pudding is one of the best Keto tofu recipes you will ever try. This recipe is prepared using low-carb silken tofu, resulting in a decadent dessert that will get you hooked.
This low-carb pudding is one of the easiest Keto silken tofu recipes out there. You only need 6 ingredients and 10 minutes to prepare this dessert. To serve this Keto pudding, we recommend layering it in small cups as we did.
Can you use firm tofu for this Keto pudding?
Unfortunately, no. Firm tofu is chewy and yields a crumbly and grainy texture when blended. Silken tofu, on the other hand, has higher water content, making it soft and creamy. Silken tofu is perfect for many Keto-friendly recipes, including desserts, dips, spreads, salad dressings, and sauces.
What other nut-butters can you use?
We have used peanut butter because it pairs well with chocolate, but you can use any nut or seed butter you prefer. However, we suggest you use almond butter or hazelnut butter as they also taste great with chocolate.
Is silken tofu healthy?
Even though silken tofu is a processed product, it has its benefits. Silken tofu is low-carb and high in plant protein, making it an excellent option for vegans and vegetarians. It is also a great source of iron, calcium, and fiber. So having it in moderation is potentially good for you.
How can you adapt this recipe to a vegan diet?
This Keto chocolate and peanut butter pudding is not vegan-friendly because it contains heavy cream. You can substitute heavy cream for coconut cream to achieve the same richness. Omitting the cream altogether is not the best idea since you need a high-fat source to get a rich and velvety pudding.
Net Carbs

5.3 g

Fiber

3 g

Total Carbs

16.4 g

Protein

11.1 g

Fats

20.4 g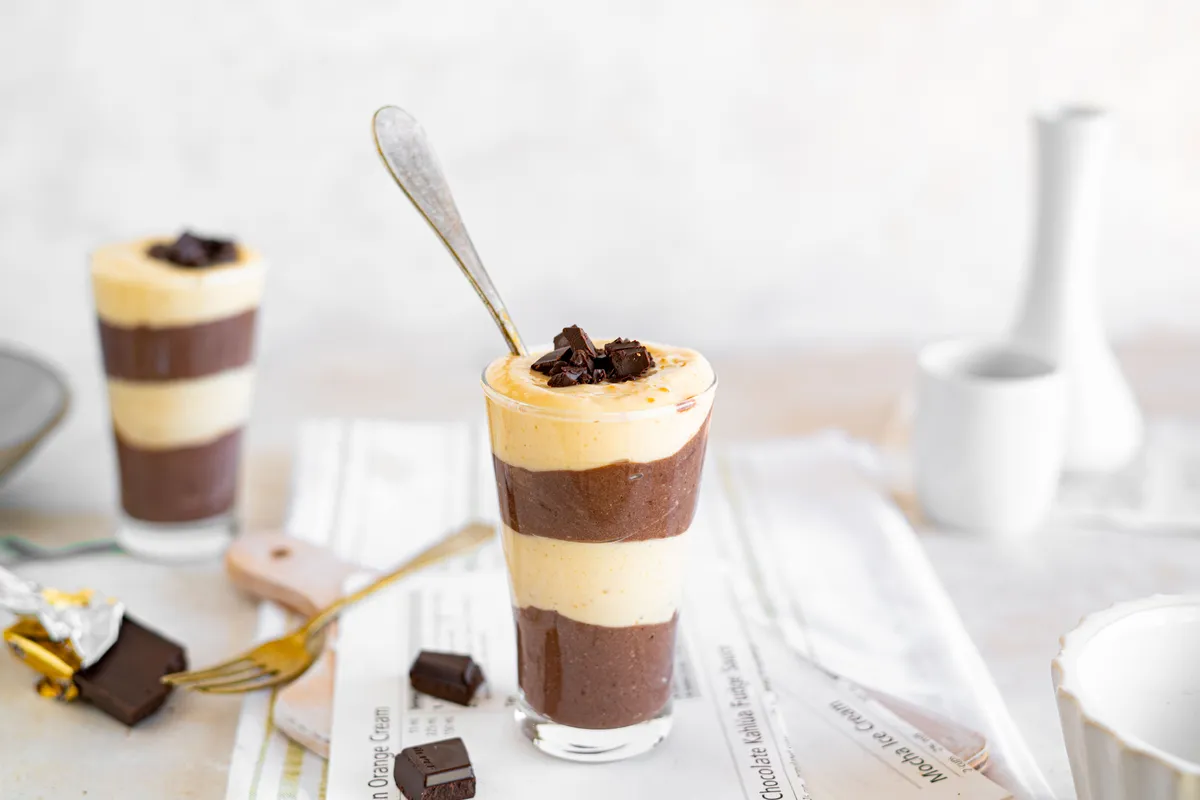 #1 Low Carb & Keto Diet App Since 2010
Track macros, calories, and access top Keto recipes.
Ingredients
Tofu, silken, not cooked, low fat

150 g

Heavy Whipping Cream, Rich & Creamy

3 tbsp

Peanut butter, natural, unsalted

3 tbsp

Powdered Monkfruit Sweetener

0.25 cup
Add the silken tofu, heavy cream, peanut butter, powdered monkfruit sweetener, and vanilla extract to a food processor. Process until smooth. Taste and adjust sweetness to your liking.

Divide the peanut butter mixture into 2 bowls. To one of the bowls, add the cocoa powder. Whisk well until no lumps remain.

Prepare 2 glass cups. Working with one cup at a time, scoop 2 tbsp of the chocolate pudding, followed by 2 tbsp of the peanut butter pudding. Alternate 2 more layers to get 4 layers in total. Repeat the same steps with the second cup.

Garnish with dark chocolate shards. Cover the cups with plastic wrap. Place the pudding cups in the fridge for 2 hours to set.