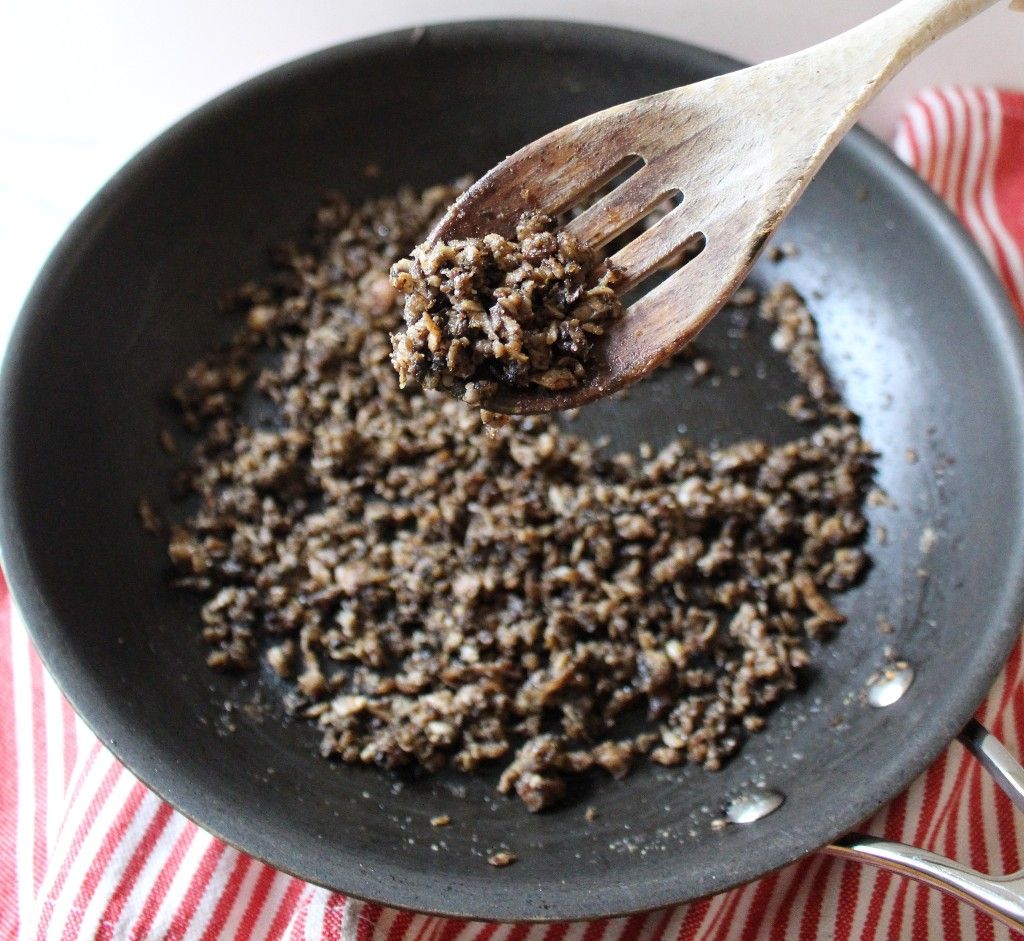 #1 Low Carb & Keto Diet App Since 2010
Track macros, calories, and access top Keto recipes.
10 min

10 min

20 min
Keto Vegan Ground Beef
If you're a vegan on the Keto diet, you'll need this ground beef recipe in your arsenal. Of course, this isn't animal ground beef but "ground beef" made from cremini mushrooms. The vegan ground beef is seasoned just like a real burger would be, and you can include more flavors and seasonings at your discretion to your tastes. There are a lot of Keto meal ideas you can use your vegan ground beef for. You can make vegan burger patties and meatballs for sandwiches or pasta. You can also keep the vegan ground beef in its loose form for taco and burrito bowls. Other Keto-friendly meals you can make with the vegan ground beef are vegan stroganoff, quesadillas, cowboy chili, or stir-fry. You can keep the Keto vegan beef mixture in your refrigerator in an airtight container for up to 5 days for freshness.
How To Add More Protein To Vegan Ground Beef
Even though the Keto diet only requires about 20% protein, that can be tricky to obtain as a vegan, especially when you have to limit your carbohydrates. One of the best ways for vegans to get enough protein on the Keto diet is to add nutritional yeast to their cooking. You can buy nutritional yeast at the grocery store in either the baking aisle or in the special diet needs aisle. Nutritional yeast only adds about 2 grams of carbs and about 4 grams of protein per tablespoon. At your discretion, you can stir nutritional yeast into your vegan ground beef during the final step of the recipe.
Quick Burger Recipe
After you've made this vegan ground beef recipe, you can form the vegan beef into patties and bake them in your oven. Preheat your oven to 400 degrees. When the vegan ground beef is cool enough to touch, form 2-ounce patties with your hands and press them onto a sheet tray lined with parchment paper. Bake the patties for 10-15 minutes on one side before flipping and cooking for another 5 minutes. Serve the cooled burger patties with your favorite vegan Keto toppings.
Jessica L.
Net Carbs

3.2 g

Fiber

2.1 g

Total Carbs

5.9 g

Protein

3.2 g

Fats

9.1 g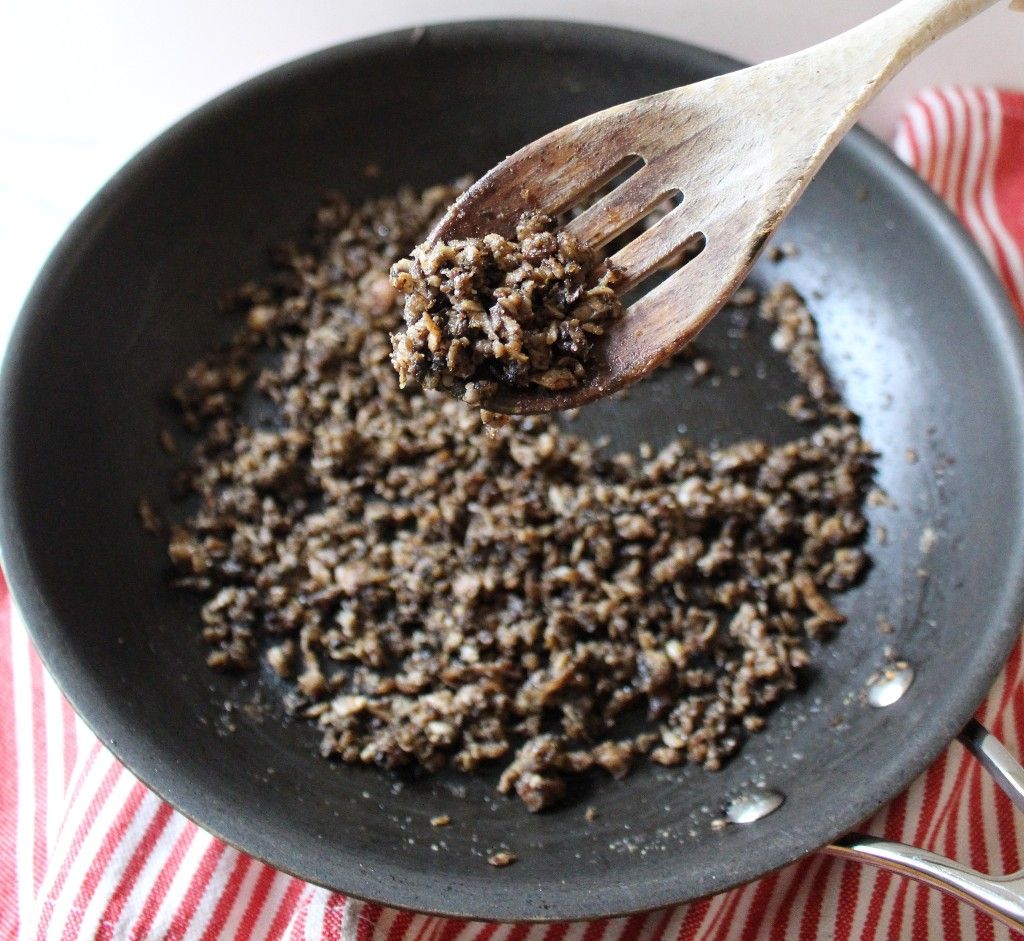 #1 Low Carb & Keto Diet App Since 2010
Track macros, calories, and access top Keto recipes.
Ingredients
Olive Or Extra Virgin Olive Oil

1 tbsp

Flaxseeds Or Flax Seeds Whole Or Ground

1.5 tbsp, ground
Start by finely dicing mushrooms into the smallest pieces you can. The closer you can get the mushrooms to a minced texture, the more they will resemble ground beef. Cremini mushrooms are best for the recipe because they have a darker color and a deeper flavor. However, you can use plain white mushrooms for this recipe as well. Your minced mushrooms should equal the weight listed in the ingredients.

Pour the olive oil into a large pan and heat it over high heat. Wait for the oil to be hot for frying, then add the minced mushrooms to the pan. Season the mushrooms with salt, pepper, garlic powder, and onion powder, and stir the ingredients together. Let the mushrooms sit undisturbed in the pan until they become charred on one side to mimic charred meat. Then, continually stir and cook the mushrooms until they shrink considerably and become very tender.

Take the pan off the stove heat. Stir the milled flaxseed into the pan of "ground beef" and let it stand for 5 minutes. From here, you may continue cooling the vegan ground beef before distributing it amongst meal prep containers or storing it all in one airtight container in the refrigerator. Add the hot vegan ground beef to your Keto tacos, burrito bowls, burgers, and chilis.