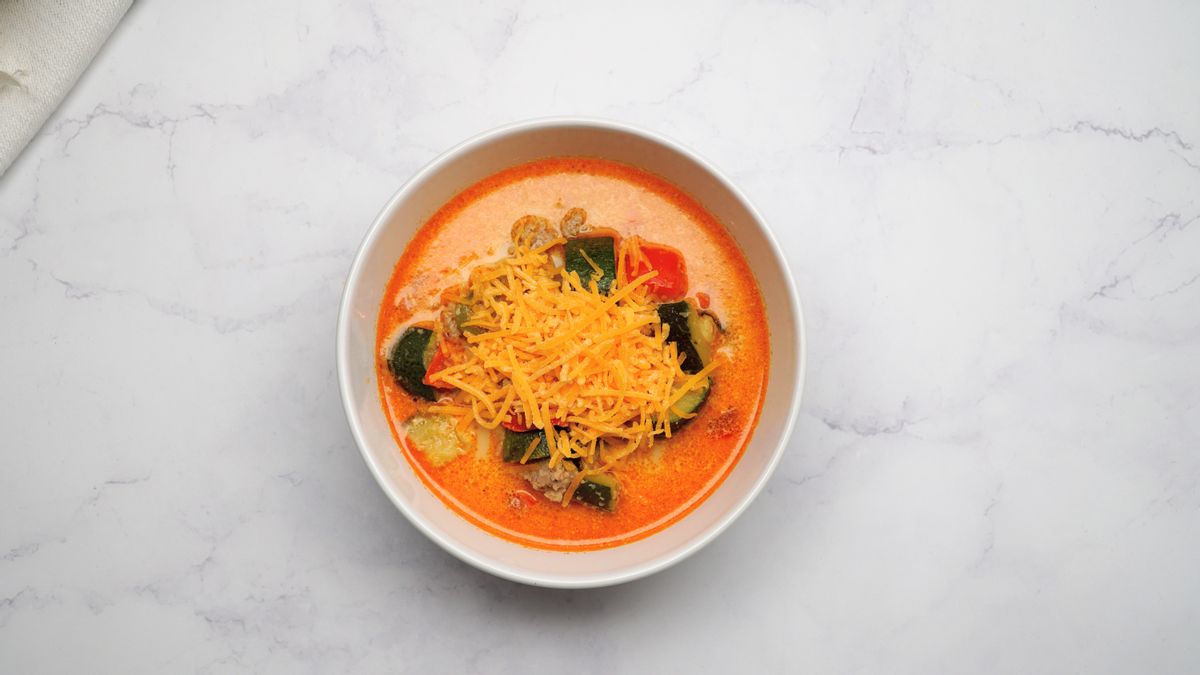 #1 Low Carb & Keto Diet App Since 2010
Track macros, calories, and access top Keto recipes.
5 min

30 min

35 min
Keto Turkey Chili
Chili is the ultimate comfort food. For a super-healthy bowl of the good stuff, use ground turkey! Your chili will still be meaty, but the fat content will be leaner and better for you. Fresh bell pepper and zucchini pair very well with turkey, and a jalapeno adds just the right amount of heat. Sour cream and cheddar cheese thicken this stew and just happen to taste really good!
Net Carbs

4.5 g

Fiber

2 g

Total Carbs

6.6 g

Protein

27.4 g

Fats

24.4 g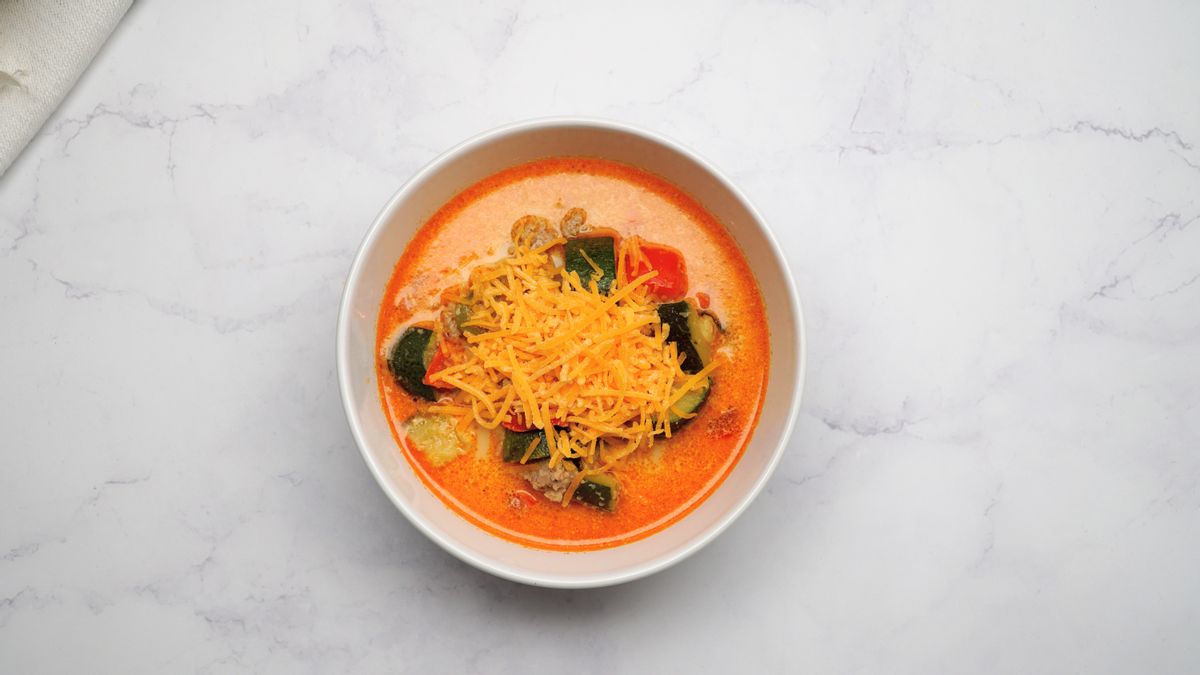 #1 Low Carb & Keto Diet App Since 2010
Track macros, calories, and access top Keto recipes.
Ingredients
Jalapeno Peppers

1 large - approx 4" - 6" long

Red Bell Peppers, Raw

1-¾ ounce

Black Pepper

0.25 teaspoon

Garlic Powder

0.25 teaspoon

Onion Powder

0.5 teaspoon

Cumin, Ground

0.25 teaspoon

Cauliflower Rice

½ cup, cut pieces

Cheddar Cheese

6 tablespoon, shredded
Start by chopping the jalapeno, red bell pepper, and zucchini into bite-sized pieces. Heat the olive oil in a large stewing pot on high heat. Then, toss in the ground turkey. Brown the turkey and break it up with a spatula.

Stir in the jalapeno, bell pepper, and zucchini. Cover the pot with a lid, and let the ingredients cook on a low heat for about 5 minutes - just enough to let the veggies become tender.

Add all of the seasonings to the pot. Pour the chicken broth in as well. Stir all the ingredients to everything is coated evenly in spices.

Cover the pot again, and bring the chili to a strong simmer. Simmer the chili for about 10 minutes. Next, stir in the cauliflower rice. Leave the lid off the pot at this point, and keep the heat at a low simmer.

Remove about a ½ cup of liquid from the pot. Transfer this liquid to a clean bowl. Use a spoon or fork to stir the sour cream into the ½ c. of liquid.

Gently stir the thickened liquid back to the pot of chili. Give all the ingredients a good stir. Let the chili simmer for about another 5 minutes to let the liquid reduce and thicken more.

For serving, fill three bowls with 1 cup of chili. Top off each bowl with 2 TB of cheddar cheese. Enjoy!