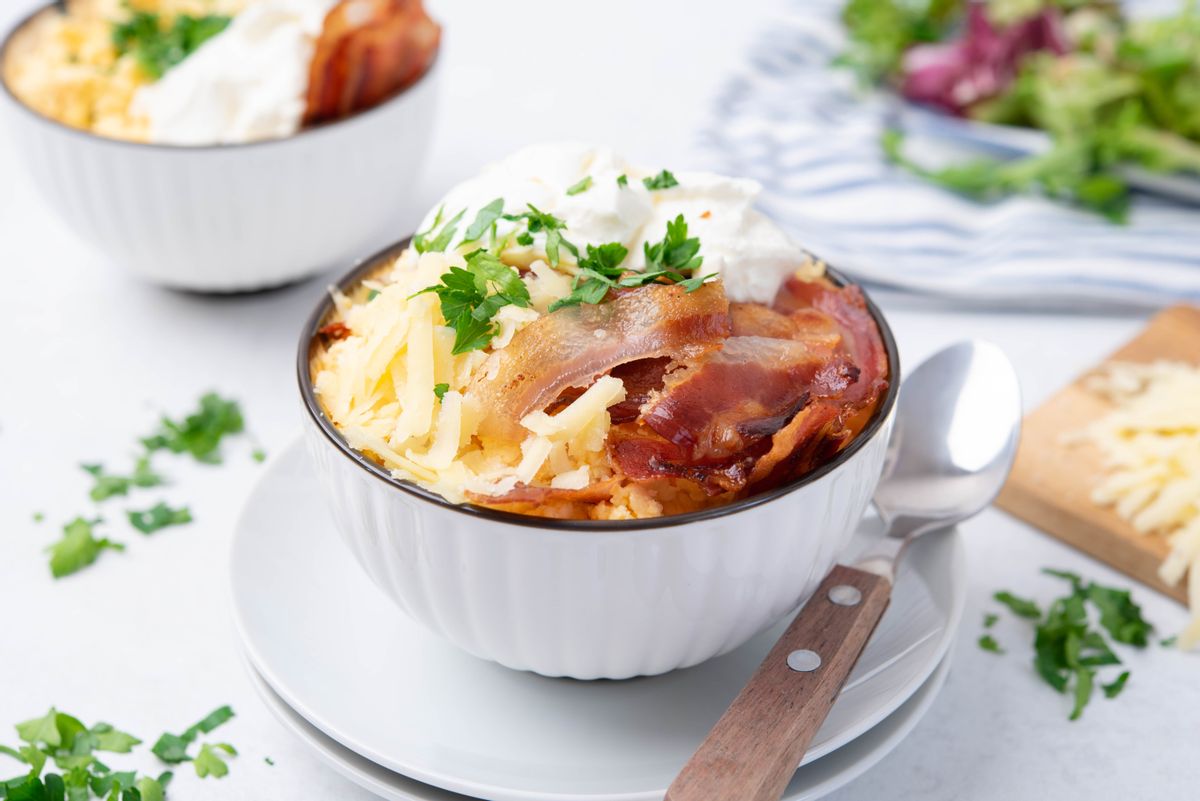 #1 Low Carb & Keto Diet App Since 2010
Track macros, calories, and access top Keto recipes.
10 min

10 min

20 min
Keto Breakfast Egg Bowl
This is one of those Keto savory breakfast recipes that will keep you full for hours and is super easy to make. It takes about 20 minutes to prepare everything, and it's loaded with healthy fats and protein, with just 4g of net carbs per serving. We prepared the eggs with some crumbled feta cheese, but you can use any type of cheese you like (or omit the cheese entirely). You can also crumble the bacon right before serving and add some other herbs or spices of your choice. Serve with some shredded cheddar and some freshly chopped parsley. Enjoy!
How to make this recipe dairy-free?
You can omit the cheese completely or prepare this Keto egg bowl with your favorite dairy-free cheese substitute.
Serving suggestions
We served this delicious egg bowl with some shredded cheddar and freshly chopped parsley. You can add some fresh veggies of choice or a dollop of sour cream.
Net Carbs

3.6 g

Fiber

0.1 g

Total Carbs

3.7 g

Protein

35.6 g

Fats

40.5 g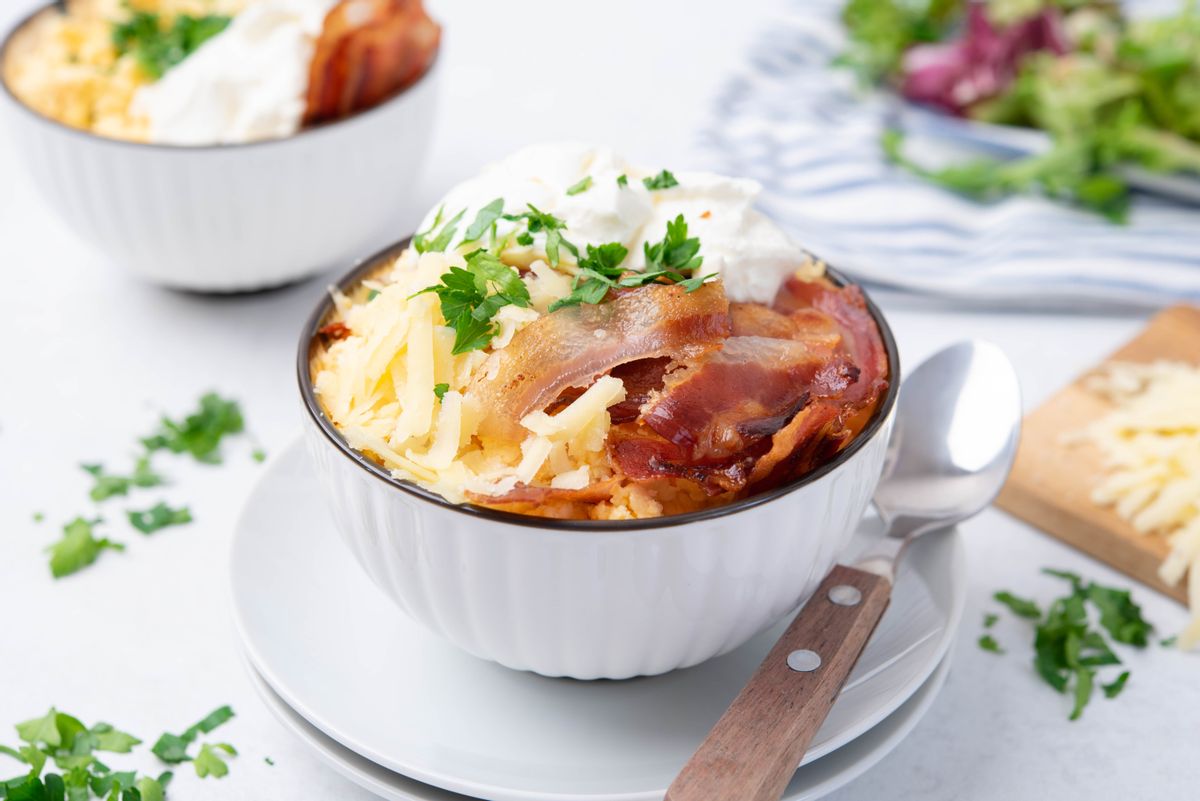 #1 Low Carb & Keto Diet App Since 2010
Track macros, calories, and access top Keto recipes.
Ingredients
Feta cheese

0.33 cup, crumbled

Chives, dried or dehydrated

0.5 tsp

Cheddar cheese, natural

30 g
Melt the butter in a frying pan over medium heat. Add the bacon and cook for 2-3 minutes or until nice and crisp. Remove from the heat. Remove the bacon from the frying pan, reserving the grease.

Crack the eggs into a bowl. Crumble the cheese and add it to a bowl along with dried chives and salt. Whisk to combine.

Add the eggs to the frying pan. Stir continuously with a spatula until your preferred consistency is reached. Optionally, season with more salt or pepper.

Shred the cheddar cheese. Transfer the eggs to serving bowls. Add the bacon and shredded cheddar. Sprinkle with parsley and serve immediately.