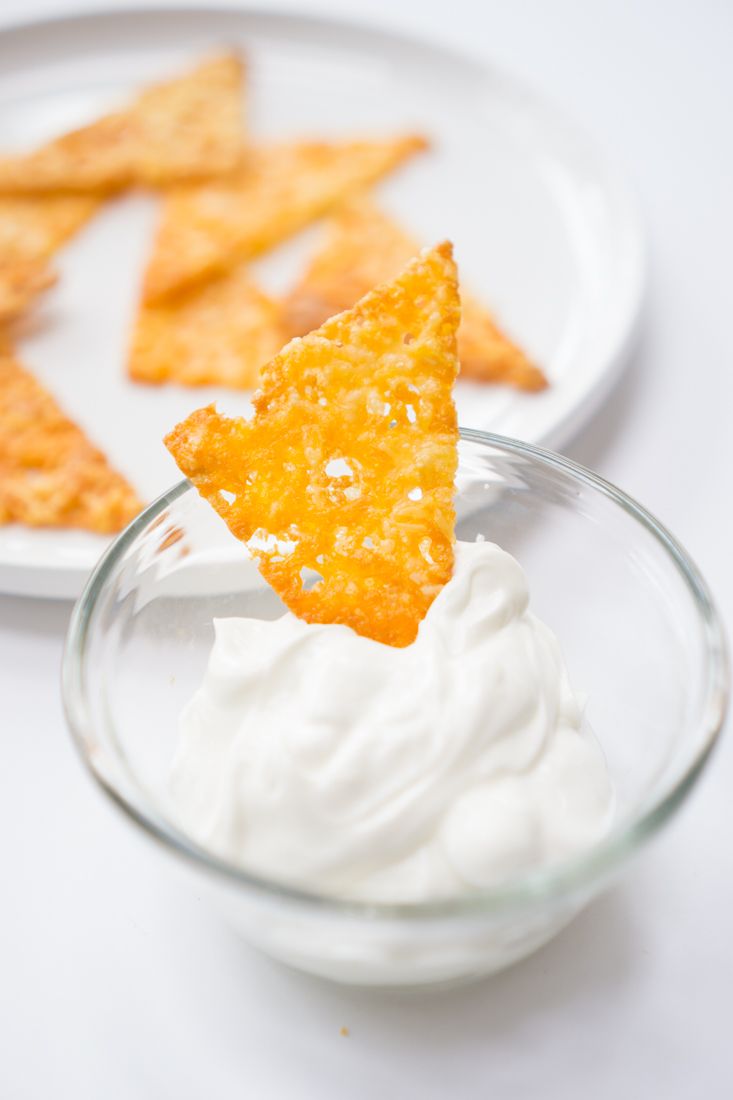 #1 Low Carb & Keto Diet App Since 2010
Track macros, calories, and access top Keto recipes.
5 min

10 min

15 min
Keto Cheese Chips
This Keto Chips recipe makes the perfect low carb alternative to nachos - ideal topped with ground beef, sour cream and low carb salsa.
Alternatively, our Keto cheese chips are a great low carb snack for sharing with friends and family. Why not serve with homemade guacamole or your preferred Keto dip.
Are Cheese Chips Keto?
Cheese flavored chips in the traditional sense are carb heavy and a Keto no-no. Our simple recipe will show you exactly how to make Keto cheese chips with only a few ingredients and minimal prep time required. The recipe calls for shredded cheddar and parmesan, baked and cooled until firm and crisp, giving you all the satisfaction and flavor of a chip, minus the carbs and guilt!
What Spices Are Good on Keto Cheese Chips?
We have kept our Keto chips recipe simple, providing you with a great base to get creative with additional seasonings. If you fancy a little heat, try sprinkling the cheese with dried chili flakes before baking. If you want a smoky flavor you can opt for smoked paprika. Or for an Italian twist, why not try a little dried oregano. Be sure to factor any ingredient additions into your macro count.
Net Carbs

0.5 g

Fiber

0.3 g

Total Carbs

0.5 g

Protein

2.2 g

Fats

3.1 g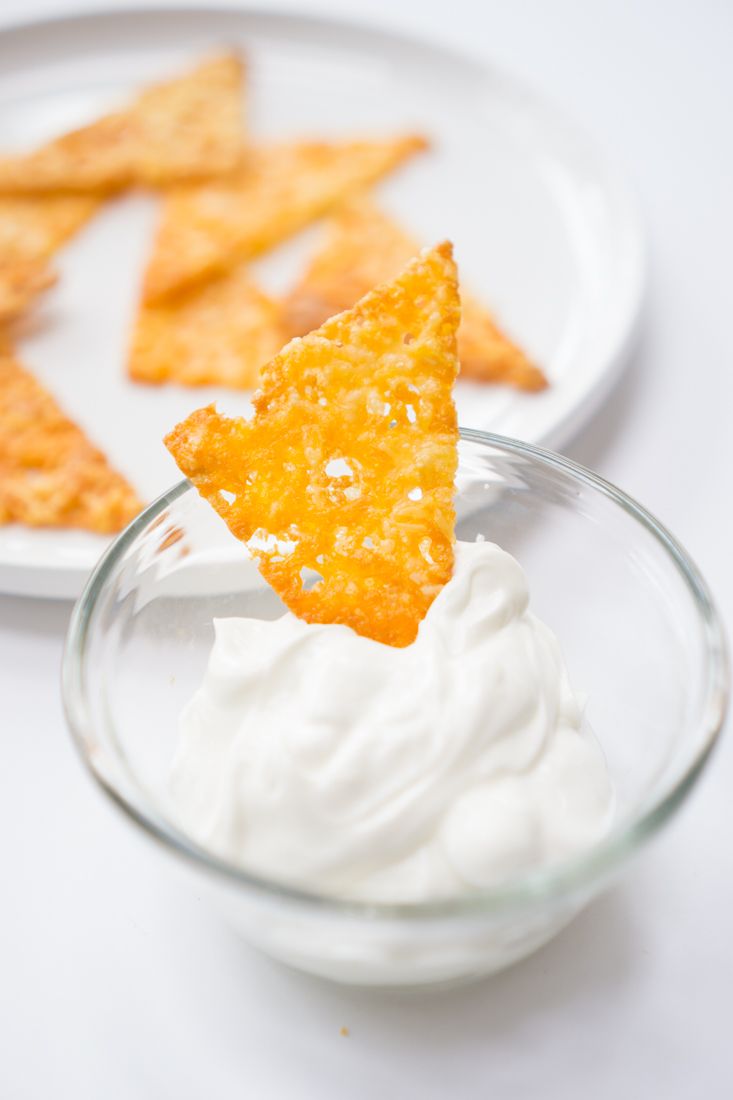 #1 Low Carb & Keto Diet App Since 2010
Track macros, calories, and access top Keto recipes.
Ingredients
Finely Shredded Sharp Cheddar Cheese by Kraft

2 cup

Parmesan Cheese, Dry (grated)

½ cup, grated
Preheat the oven to 400 degrees Fahrenheit. Lay a silpat in the base of a shallow, oven proof tray. Scatter the shredded cheddar cheese across the silpat in a rectangular shape. Ensure the cheese is of an even thickness.

Scatter the shredded parmesan over the top of the shredded cheddar. Ensure that the cheese is evenly spread. At this point you can scatter over any additional seasonings if desired.

Transfer the tray to the oven. Bake for 8-10 minutes or until the cheese is starting to turn golden and brown at the edges. Keep a close eye on them so they do not burn. Remove from the oven and let the cheese cool for 10 minutes until you can peel the cheese easily off the silpat.

Cut the cooled cheese into 5 or so strips and then into squares. Cut the squares in half to create nacho-like triangles. Arrange the triangles of cooled cheese in an evenly layer across the silpat. Broil for 2-3 minutes until golden and crispy.