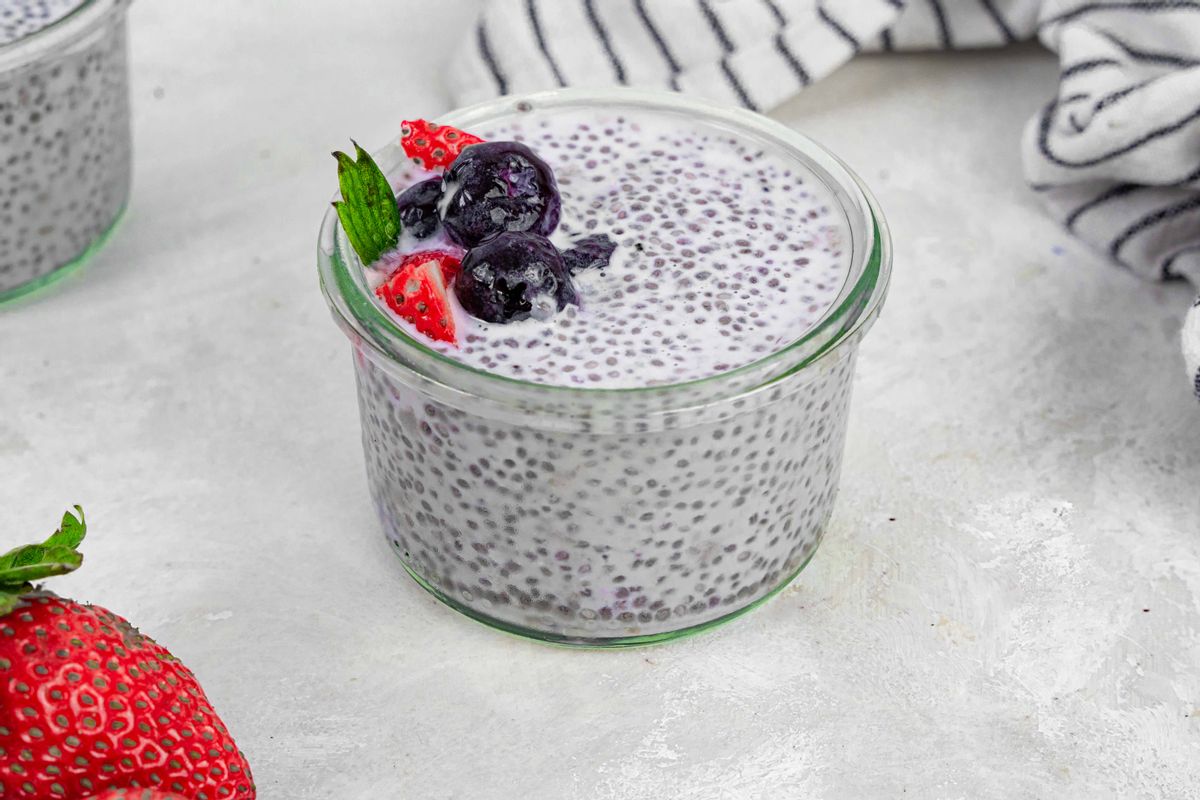 #1 Low Carb & Keto Diet App Since 2010
Track macros, calories, and access top Keto recipes.
8 h 10 min

0 min

8 h 10 min
Easy Keto Mixed Berries Overnight Chia Pudding
Keto for beginners can be a bit overwhelming, so it is best to incorporate easy recipes into your diet. This chia pudding is packed with refreshing berries, making it delicious and nutritious. It is the ultimate on-the-go breakfast.
What type of fruit can you add to this chia pudding?
The best fruits for a Keto diet are berries. They are low in carbs compared to other fruit, high in fiber and water, and highly nutritious. For this recipe, we used a mixture of blueberries, raspberries, and strawberries, but feel free to use either. You can also add blackberries and cranberries. This easy Keto breakfast for beginners uses frozen berries, but fresh will work just as well.
Can you use a different type of milk for this recipe?
Absolutely! A Keto diet for beginners should be as flexible and forgiving as possible. In place of almond milk, you can use other low-carb plant-based milk types made from coconut, cashews, and flaxseeds. You can even swap half the milk for heavy cream or coconut cream to increase the fat content.
Can you eat this instantly, or does it have to be overnight?
Chia seeds need time to absorb the liquid, so leaving them in the fridge overnight is ideal. However, if you don't want to wait too long, you can heat the almond milk. Soaking the chia seeds in hot liquid accelerates the soaking process.
Can you substitute the erythritol with another sweetener?
Absolutely! Powdered erythritol is an excellent sweetener because it dissolves quickly. You can use other powdered or liquid sweeteners. Some great options include sugar-free syrups, monk fruit sweetener, powdered allulose, xylitol, stevia drops, etc.…
Net Carbs

4.3 g

Fiber

8.4 g

Total Carbs

21.7 g

Protein

4.4 g

Fats

8.1 g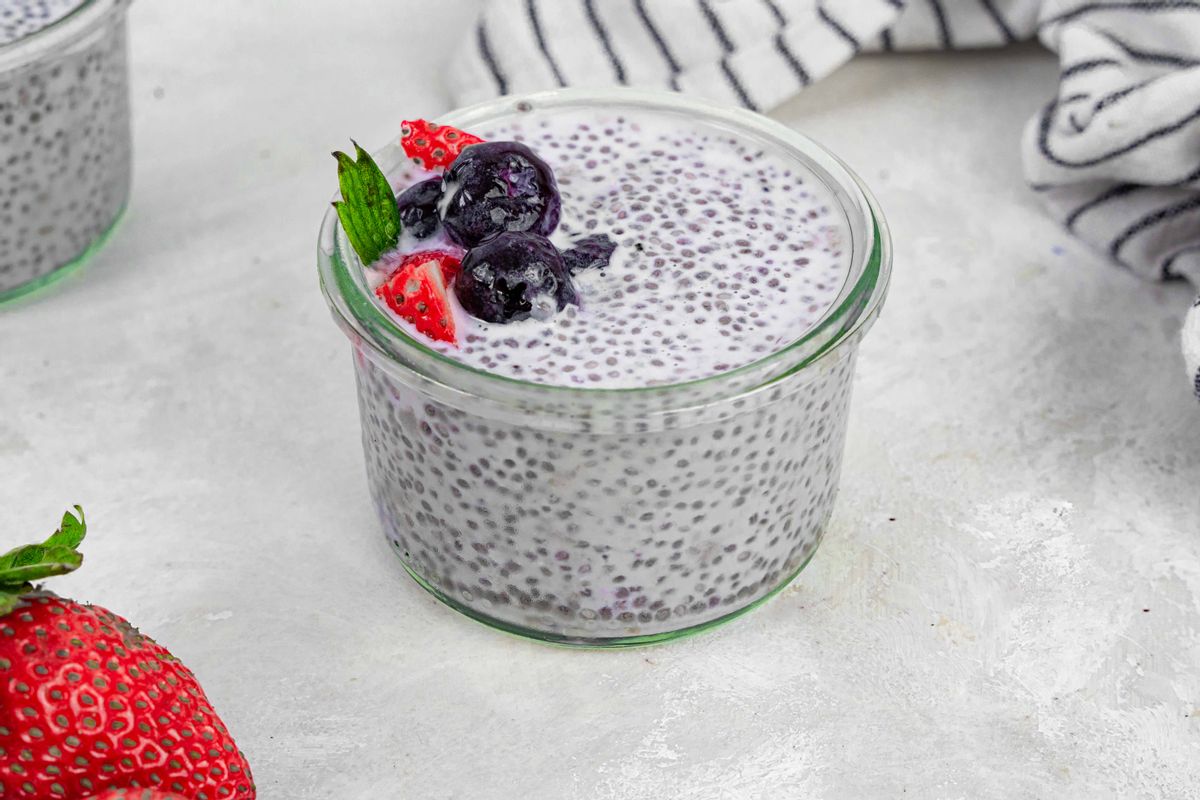 #1 Low Carb & Keto Diet App Since 2010
Track macros, calories, and access top Keto recipes.
Ingredients
Powdered Erythritol (Icing Sugar)

2 tbsp

Frozen Raspberries

2 tbsp

Blueberries, fresh

2 tbsp

Strawberries, fresh

4 small - 1" diameter
To a large pitcher, add the chia seeds, almond milk, powdered erythritol, and vanilla extract. Mix to combine. Set aside.

Chop the blueberries, strawberries, and raspberries into small cubes. Add them to the chia mixture along with the blueberries. Mix to combine.

Divide the mixture into two jars, ensuring you divide the berries equally. Secure the lids. Transfer to the fridge and leave them for a few hours or overnight.

Before serving, you can add some fresh berries on top. Enjoy cold or at room temperature. This pudding will last for up to 3 days in the fridge.