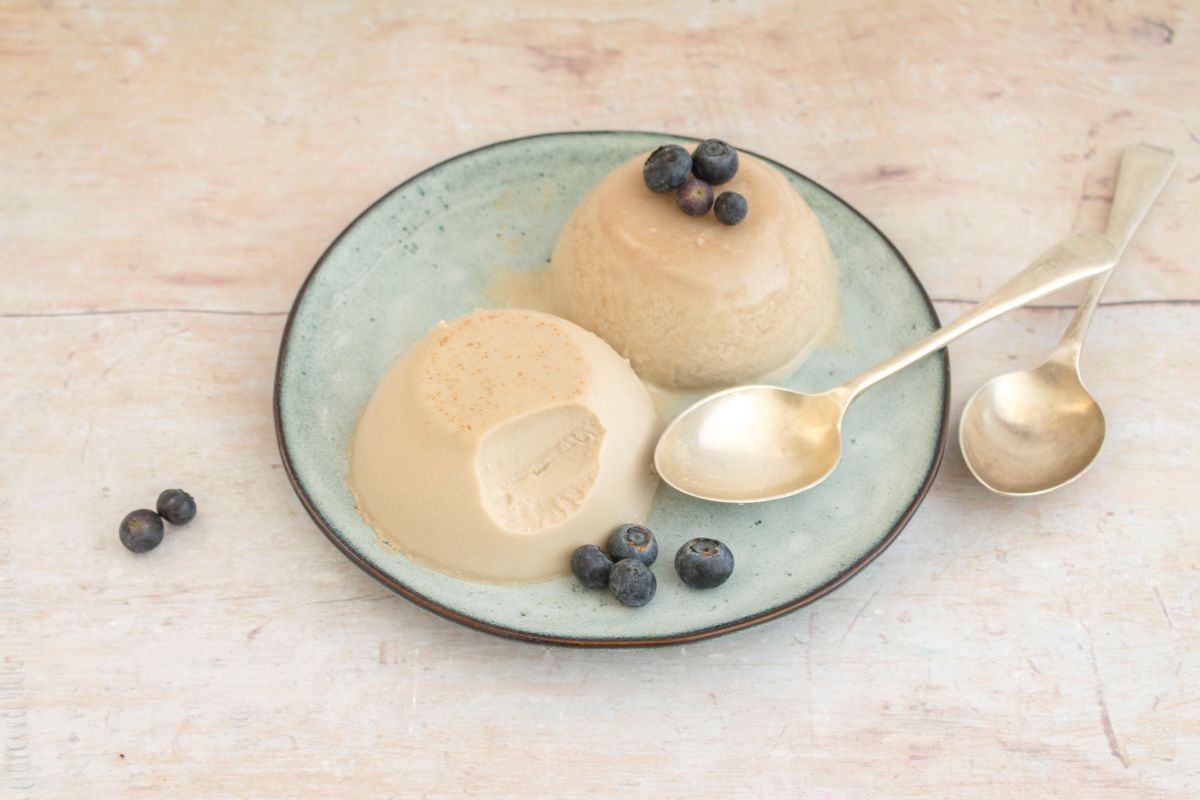 #1 Low Carb & Keto Diet App Since 2010
Track macros, calories, and access top Keto recipes.
1 h 15 min

4 min

1 h 19 min
Low Carb Blueberry Cream Jello
This Keto jello is sweet with fresh blueberries and an added Keto twist of heavy cream for those all-important fats. This easy Keto jello is simple to prepare and free from refined sugars or additives that you may find in a typical store-bought alternative. Perfect for kids and adults alike, this makes a delicious guilt-free low carb dessert, great for a post-dinner treat.
Can I Use an Alternative Fruit?
We have prepared our Keto jello with sweet blueberries, however you may swap this for an alternative low carb fruit if you desire. Berries are the best option for keeping the carbs low, including raspberries, blackberries or strawberries. Follow the recipe as directed with your preferred Keto-friendly berries, but be sure to adjust your macros to allow for any changes in ingredients.
Serving Suggestions
This creamy Keto jello is perfect served as it is or with some additional Keto treats. Perfect served with extra fresh berries or a scoop of your favorite low carb ice cream.
We have prepared our Keto jellies in Panna cotta molds to provide two generous sized dessert portions. You may divide this into four smaller molds if preferred for smaller portions and to lower the carb count. Please adjust your macros for any changes you make.
Net Carbs

8.5 g

Fiber

1.3 g

Total Carbs

15.9 g

Protein

8.1 g

Fats

21.7 g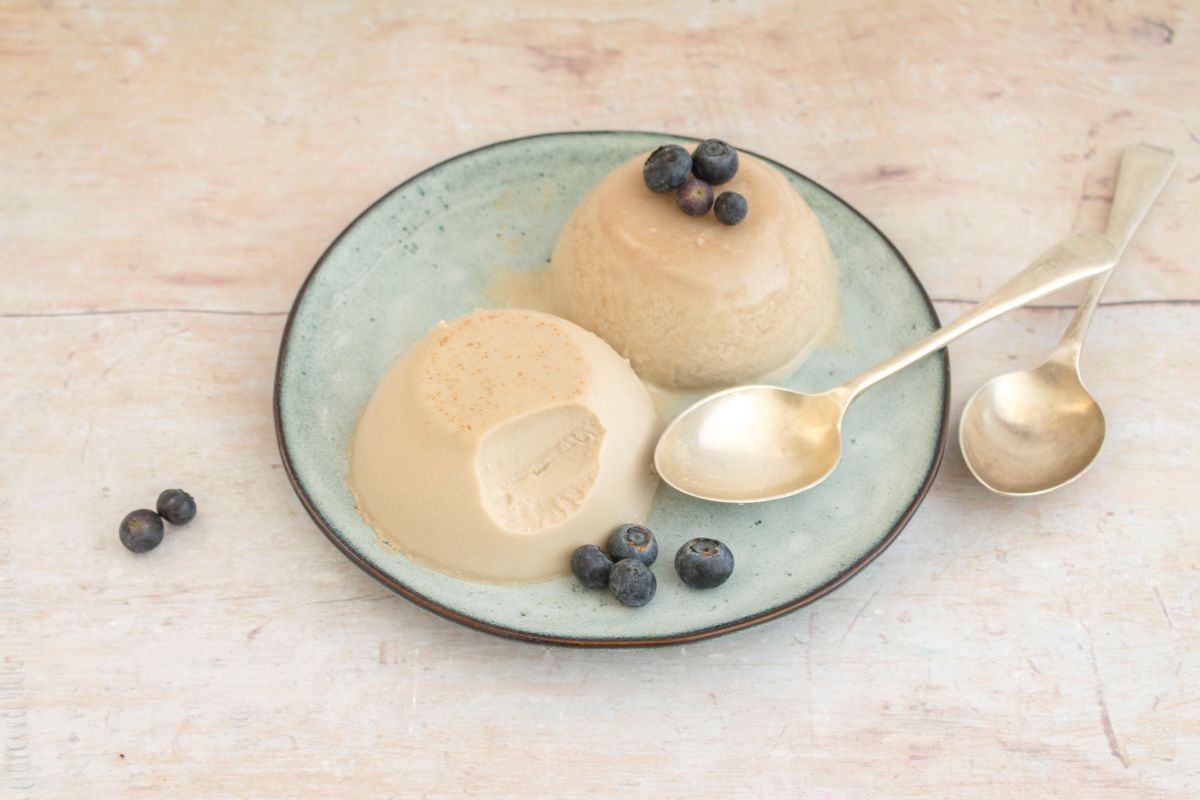 #1 Low Carb & Keto Diet App Since 2010
Track macros, calories, and access top Keto recipes.
Ingredients
Gelatin (jello) Powder, Plain

2 tablespoon

100% Pure Erythritol by Now

1 tablespoon

Vanilla Extract

½ teaspoon
Add the blueberries, erythritol and water to a blender jug. Blend together until smooth and well combined. You may add more or less sweetener as desired or omit entirely. You may also swap for your preference in low carb sweetener. Be sure to adjust your macros to account for any changes made.

Pass the blueberry juice through a fine-mesh sieve into a small saucepan. Discard the pulp so you have a completely smooth liquid. Set the saucepan over a low/medium heat. Add the vanilla extract and stir to combine. Heat the blueberry juice gently until just boiling.

Scatter 1 tablespoon of the gelatin over the surface of the hot blueberry juice. Whisk the tablespoon of gelatin powder immediately and thoroughly into the juice so that it is smooth and well combined. Repeat this with the remaining gelatin until smooth.

Divide the blueberry jello mixture evenly between two appropriate molds, or four if you would prefer smaller puddings. Divide the cream evenly between the two molds. Whisk immediately into the jello mixture until well incorporated and completely smooth. Set the jellos aside to cool.

Once cooled, carefully transfer the filled molds to the fridge. Leave to set for up to an hour, or more if needed, until set firm but with a slight wobble. Carefully remove the jello from its mold or you may serve in the molds if desired. Serve cold with your preferred toppings. Just remember to account for any additions in your macros!