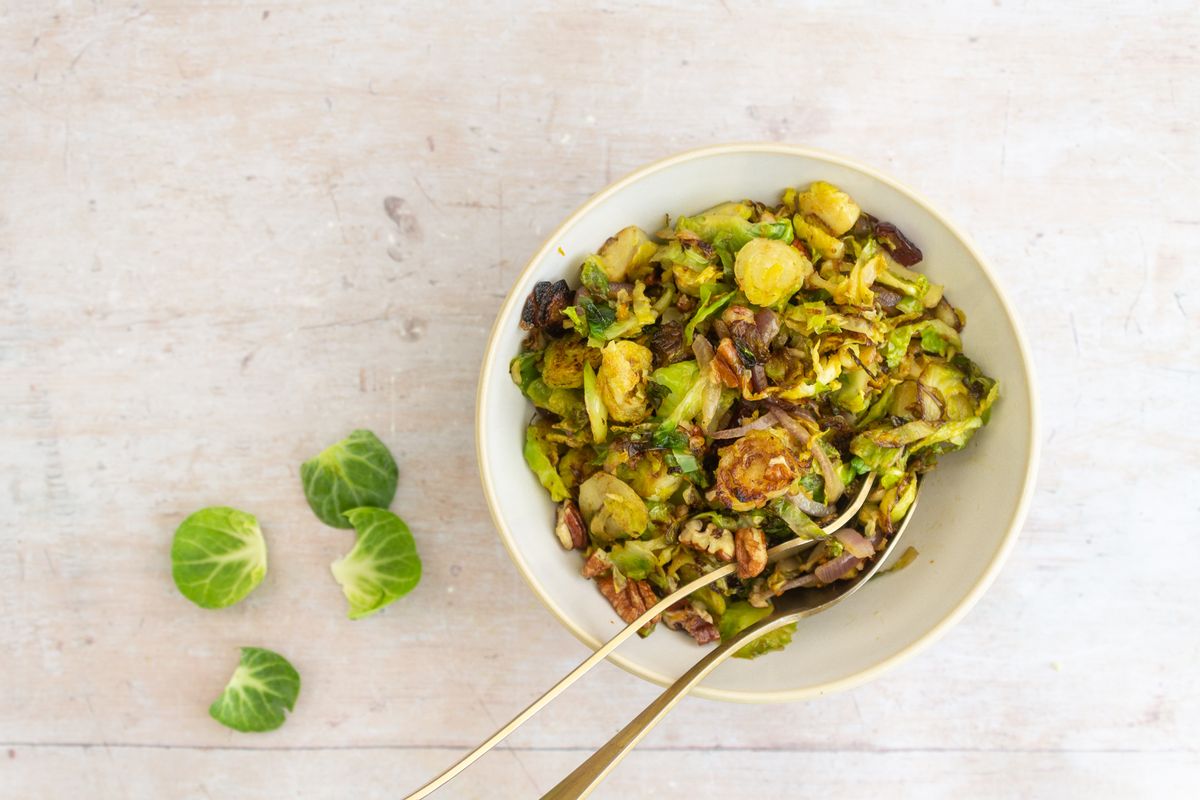 #1 Low Carb & Keto Diet App Since 2010
Track macros, calories, and access top Keto recipes.
6 min

8 min

14 min
Low Carb Thanksgiving Vegetarian Crunchy Sprouts
This Keto thanksgiving recipe makes a great vegetarian side for the festive season. Our Keto sprouts are rich with butter, sweet cranberries, zesty orange, and the crunch of pecans. This quick and easy Keto Thanksgiving side makes a great accompaniment to your favorite festive vegetarian mains.
Can I Use Different Nuts?
We have used chopped pecans for their sweet buttery flavor and to add some extra crunch to this Thanksgiving Keto recipe. If you would like to use a different low carb nut, we recommend walnuts or flaked almonds. Please be sure to adjust your macros to account for any changes made to the recipe.
Are Cranberries Keto?
Cranberries are a great way to add festive flavor to your Thanksgiving Keto recipes. When used sparingly and in moderation, they can be enjoyed as part of a balanced low carb diet. You will need to find sugar free, reduced sugar cranberries or cranberries sweetened with just a little natural fruit juice. If you would prefer to lower the carb count of the recipe, you can omit the cranberries or reduce the quantity as preferred.
Net Carbs

7.4 g

Fiber

4 g

Total Carbs

11.5 g

Protein

3.3 g

Fats

7.6 g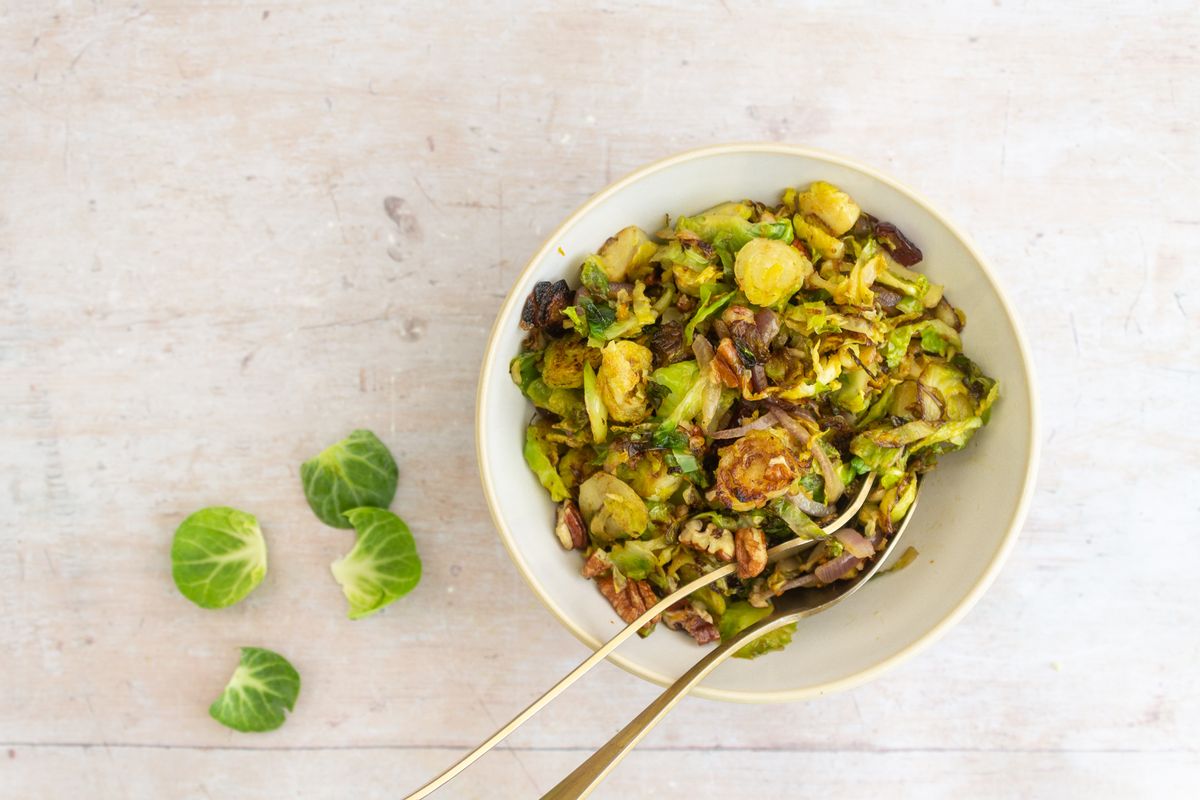 #1 Low Carb & Keto Diet App Since 2010
Track macros, calories, and access top Keto recipes.
Ingredients
Butter, Unsalted

2 tablespoon

Orange Peel Or Zest Raw

1 tsp

Reduced Sugar Craisin Dried Cranberries by Ocean Spray

1 tablespoon

Pecans

1 tablespoon, chopped

Salt, Sea Salt

¼ teaspoon
Slice the tough bases from the sprouts. Peel away any wilted outer leaves and discard. Thinly slice the sprouts, rinse and pat dry. Thinly slice the onion. Melt two heaped tablespoons of butter in a large skillet over a medium heat. Add the sliced sprouts and onion to the skillet. Stir well to combine and sweat the vegetables in the butter for 4-5 minutes until soft and tender.

Add the orange zest, cranberries, salt, and pepper. Stir well to combine. Cook for a minute more to soften the cranberries a little. You may add more or less salt and pepper as desired. You may also add extra butter if needed.

Add the pecans and stir through. Cook for a minute or so more to toast the pecans gently and allow the sprouts and onions to brown a little at the edges. Serve hot alongside your preferred Keto Thanksgiving mains.