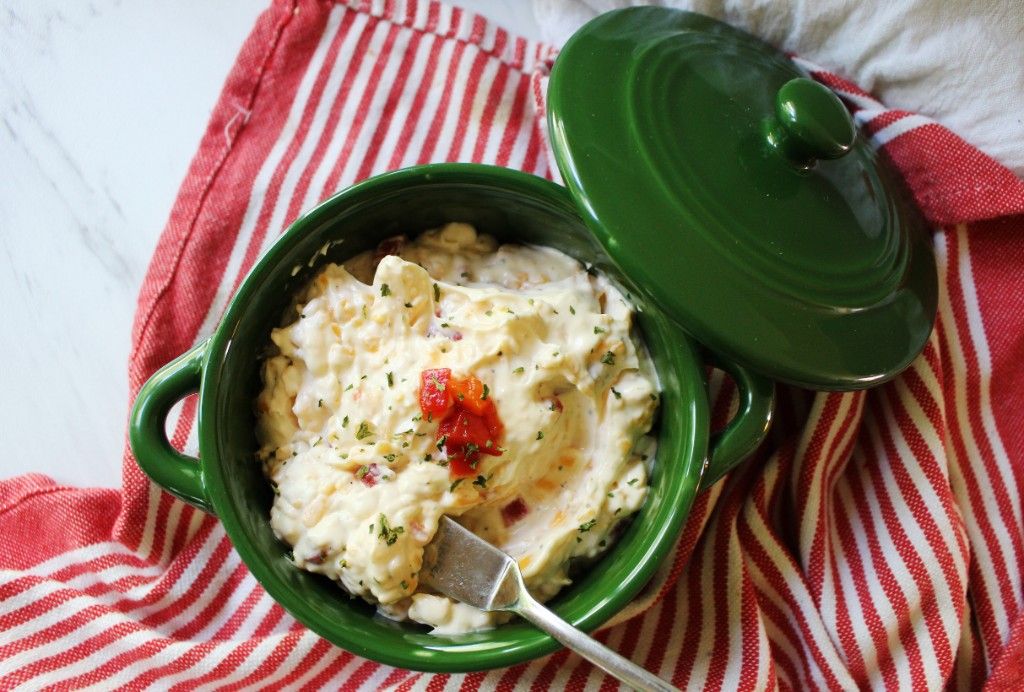 #1 Low Carb & Keto Diet App Since 2010
Track macros, calories, and access top Keto recipes.
7 min

0 min

7 min
Keto Pimento Cheese Spread
Who would pass on a delicious cheese dip? A Keto pimento cheese spread is a classic way to enjoy a snack without actually changing any of the traditional ingredients. This recipe gives the basic ingredients of a quick cheese spread, leaving room for you to add on and modify the recipe to your liking. Other Keto ingredients you can include in your Keto cheese spread and what to serve it with are listed below this introduction. The cheesy base in this spread has additional Keto-friendly fats in it from mayonnaise. However, you may prefer to substitute the mayonnaise with Greek yogurt at your discretion. You can find plain, diced pimentos in the same aisle as olives and pickles in your grocery store.
Other Ingredients To Add
Pimentos are a quick and easy flavoring agent, giving a slightly peppery and pickled taste to a classic cheese spread. Besides salt and pepper, you may wish to add pinches of onion powder or paprika. Fresh minced garlic or fresh chopped green onion will add stronger and bolder flavors. If you want more than just pimentos in your cheese spread, there are other Keto ingredients that would taste great. Mince green or black olives, or mince your favorite jarred pickles to add into the spread. For fresh herbs, chopped parsley, basil, or thyme would make delicious options.
What To Serve With Keto Pimento Cheese Spread
This Keto snack is easy to spread across many of Carb Manager's bread, chips, or tortillas. Spread the pimento cheese across the Carb Manager Low Carb Sesame Seed Sandwich Bread, Keto Garlic Bread, or Paleo Loaf Bread. Then, top the bread slices with thin-sliced deli meats, cold Keto veggies, or fresh arugula. If you'd rather dip something into the pimento cheese spread, make the Carb Manager Keto Naan Bread or any of the Keto Cheese Crisp recipes. For those that are in a rush, you can always spread the pimento cheese across Keto Cloud Bread, roll it up, and eat on the go.
Jessica L.
Net Carbs

2.3 g

Fiber

0.1 g

Total Carbs

2.4 g

Protein

6.7 g

Fats

23.6 g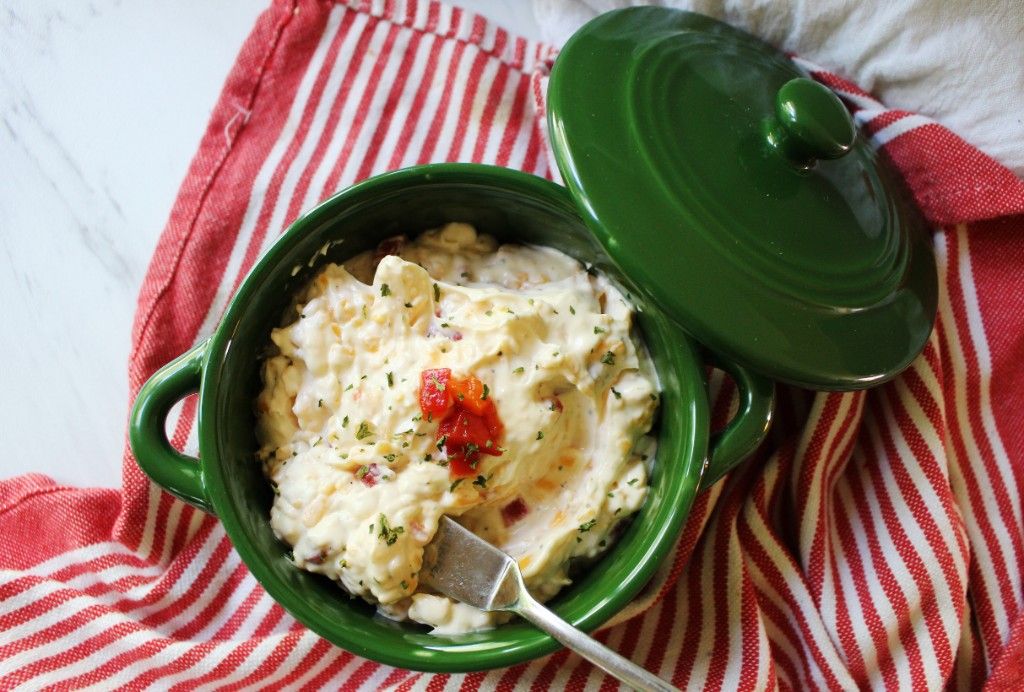 #1 Low Carb & Keto Diet App Since 2010
Track macros, calories, and access top Keto recipes.
Ingredients
Cheddar Cheese

1 cup, shredded
Gather your ingredients before you make the cheese spread. You may wish to leave you cream cheese out o soften at room temperature for 10 minutes beforehand. The ingredients listed are basic ingredients, leaving you room to add on to your desired taste. You can include additional spices or any fresh herbs at your discretion. You can also add in additional Keto ingredients with the pimentos later on in the directions. Check the introduction of this recipe for suggestions on other Keto-friendly ingredients you can include.

Blend softened cream cheese in a stand mixer fitted with a paddle attachment. Mix on a high speed, stopping to scrape the bowl down with a spatula, until the cream cheese is smooth and lump-free. Shred the cheddar cheese and blend it into the cream cheese. After the two cheeses blend together, blend in the mayo at a lower speed with the salt and pepper. If you are including any other spices, add them in here.

Use a spatula to fold the pimentos into the cheese spread by hand. If you are including other diced Keto ingredients, fold them in with the pimentos. Transfer the finished pimento cheese spread into a serving dish and garnish with additional pimentos at your discretion. You can also garnish with a topping of shredded cheese or chopped parsley. Serve the spread at room temperature or keep it warm. Read through the introduction for recommendations on Keto recipes to serve with the pimento cheese spread.