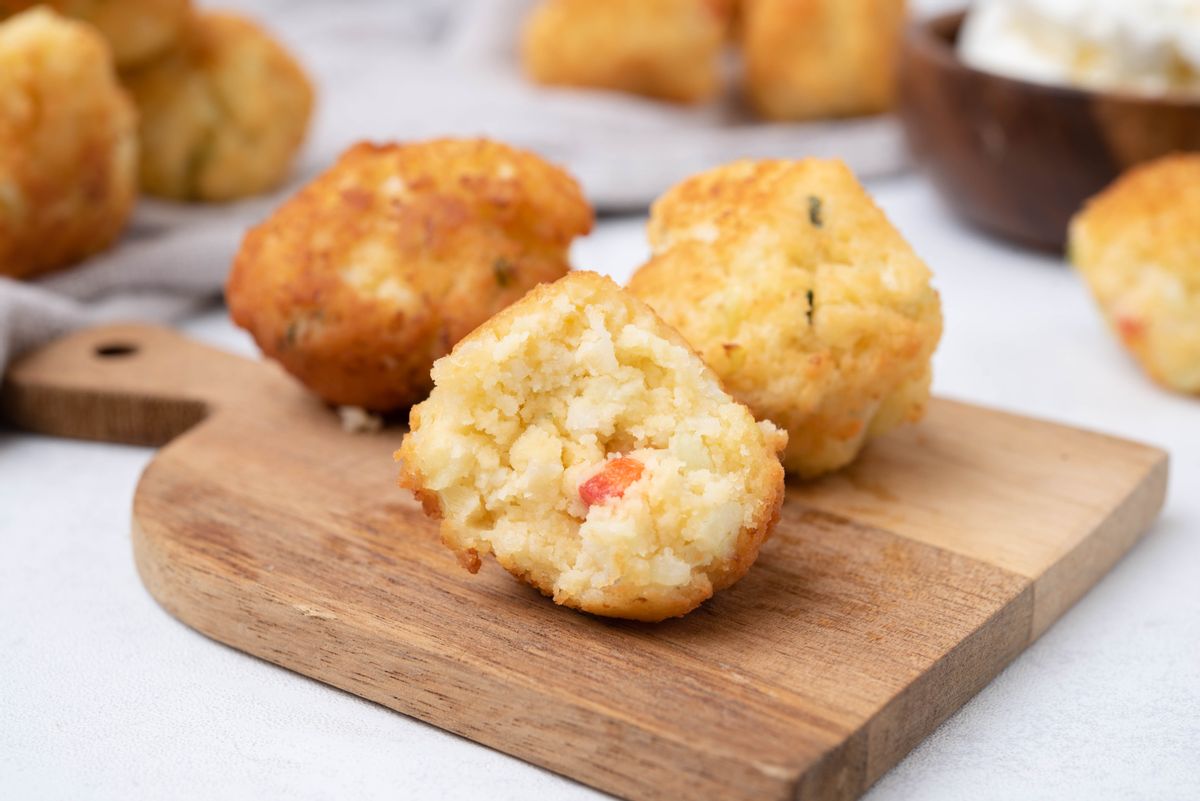 40 min

5 min

45 min
Keto Cauliflower Hush Puppies
These fantastic Keto cauliflower hush puppies are easy to prepare and can be an excellent snack or a side to your favorite Keto meals. These lovely Keto hush puppies are prepared with some cauliflower rice, coconut flour, cheese, herbs, and spices. We added a small amount of freshly chopped chili pepper for extra flavor, but you can omit the chili completely (or add more!). You can also add a few drops of hot sauce or a pinch of cayenne pepper. They are best when served warm and fresh, but you can store them for later. Enjoy!
How to prepare the cauliflower rice?
You can use store-bought cauliflower rice for this recipe or prepare your own rice. Cut the cauliflower into smaller florets and pulse in a food processor until a rice-like texture.
How to store Keto cauliflower hush puppies?
Store the leftovers in a large dish or a plate lightly covered with a piece of aluminum foil. Gently reheat when ready to serve.
Net Carbs

1.5 g

Fiber

1.6 g

Total Carbs

3.1 g

Protein

2 g

Fats

2.6 g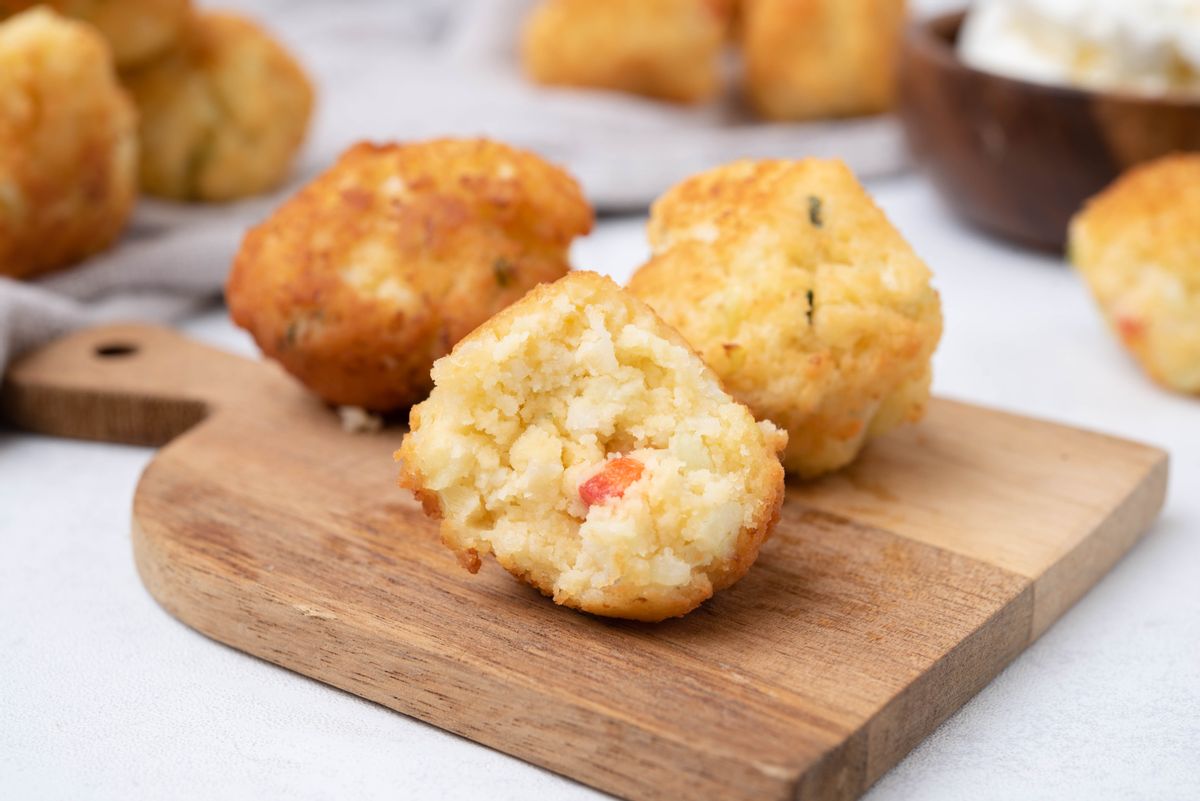 Ingredients
Chives, dried or dehydrated

0.5 tsp

Hot chili peppers, green, raw

1 tbsp, chopped
Place the cauliflower rice in a bowl. Add one teaspoon of salt and mix well. Let it sit for 10 minutes.

Once the cauliflower is tender, you'll need to squeeze out the moisture. Transfer the cauliflower rice to a large dish towel. Press to remove any excess water.

Finely chop the chili pepper. Transfer the cauliflower back to a bowl. Add the eggs, cream cheese, garlic powder, dried chives, and chili pepper. Mix well to combine.

Set the cauliflower mixture aside. In a separate bowl, add the coconut flour and baking powder. Mix to combine.

Add the coconut flour mixture to the cauliflower mixture and mix well to combine. Add salt to taste. Let the mixture sit for another 10 minutes.

Heat oil in a large pan. Drop batter by tablespoonfuls into the oil. Fry until golden brown, about 2-3 minutes.

Line a large dish or a plate with paper towels. Transfer the fried hush puppies onto the plate and let them drain. Repeat with the next batch.

Serve the Keto cauliflower hush puppies immediately while warm and fresh. These are an excellent side to your favorite Keto-friendly meals or a delicious snack. Enjoy!