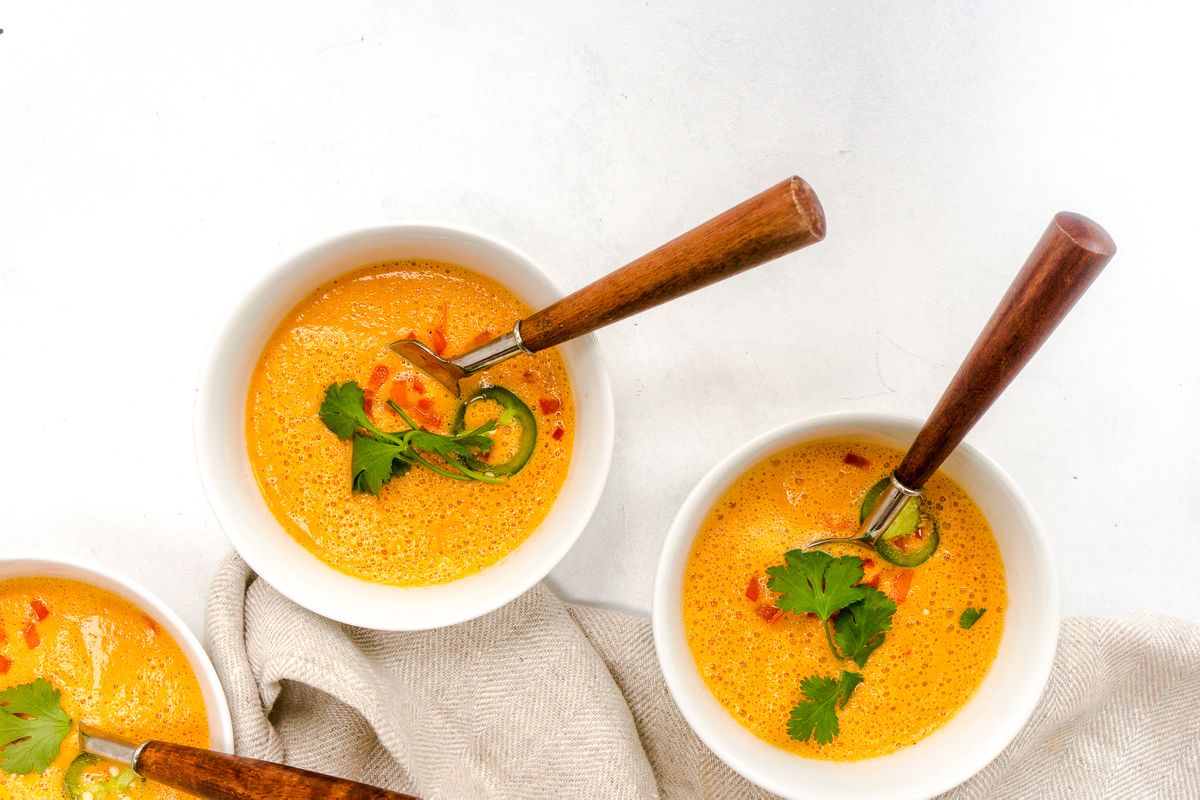 #1 Low Carb & Keto Diet App Since 2010
Track macros, calories, and access top Keto recipes.
10 min

15 min

25 min
Keto Paleo Almond Pepper Soup
You will be pleasantly surprised at the wonderful flavors in this soup (Badam mirchi ka shorba) despite the simple ingredients. Red peppers and almonds are simmered over low heat with spicy green pepper sand cardamom and then blended to creamy perfection.
Can I use other colored bell peppers?
It would be best to stick to red bell peppers for this recipe as they have an inherent sweetness to them that adds to the flavor complexity of this soup.
Can I use other nuts?
Yes, feel free to experiment with different nuts in this soup. Simply replace them with a 1:1 ratio.
Can I leave the cardamom out?
Yes, if you don't want an Indian-style soup, take the cardamom out for a delicious and creamy red pepper soup.
Net Carbs

3.6 g

Fiber

2.7 g

Total Carbs

6.4 g

Protein

3.1 g

Fats

6.3 g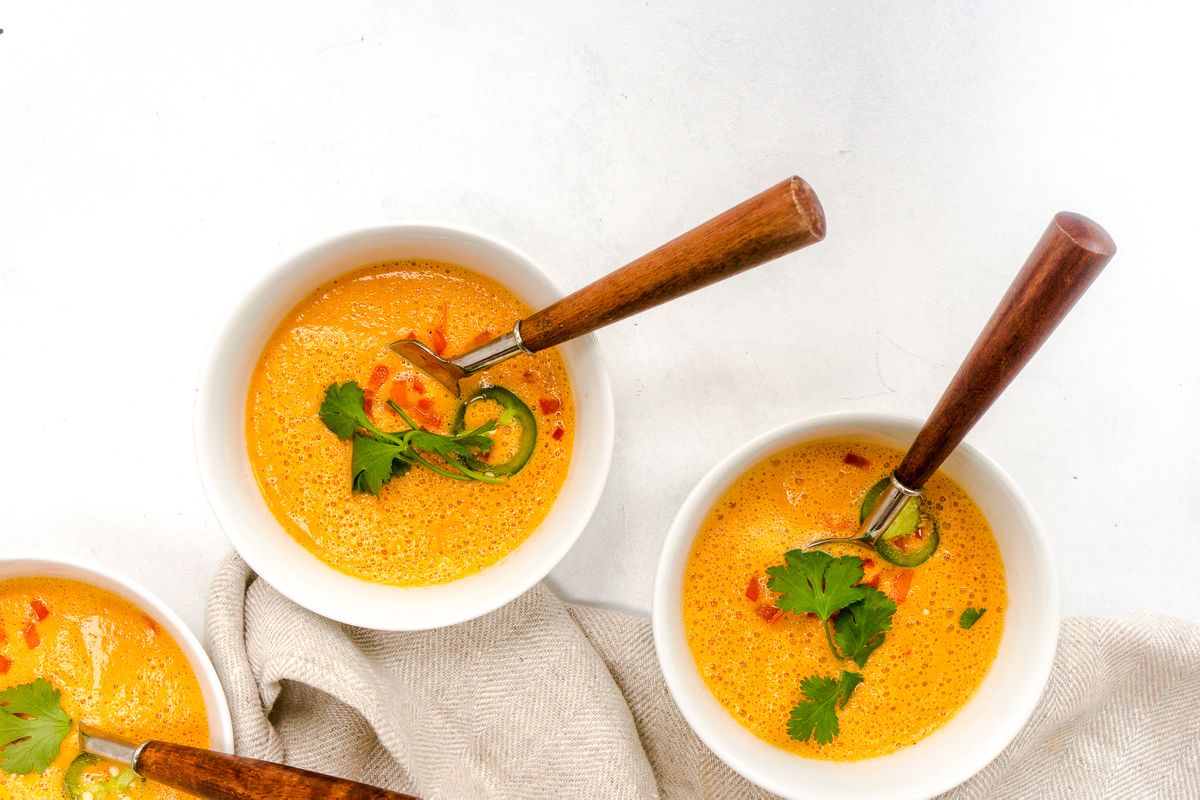 #1 Low Carb & Keto Diet App Since 2010
Track macros, calories, and access top Keto recipes.
Ingredients
Red Bell Peppers, Raw

2 large - 3" diameter x 3 3/4"

Almonds, Dry Roasted, Unsalted

½ cup

Jalapeno Peppers

1 large - approx 4" - 6" long

Coarse Kosher Salt by Morton

1-½ tsp

Cardamom, Ground

1 teaspoon
In a medium saucepan add the water over medium-high heat.

Add diced bell pepper, whole almonds, sliced jalapeno, salt, and cardamom.

Bring to a boil and then reduce heat to a simmer and cook for 15 minutes or until peppers are softened. Add hot ingredients to a blender. You may have to work in batches depending on the size of your blender. Also, be sure to hold a hot towel on top of the blender in case of any spills so you do not get burned. Repeat with the rest of the soup and blend until creamy.

Serve hot and garnish with diced bell peppers, cilantro, and sliced jalapeno.