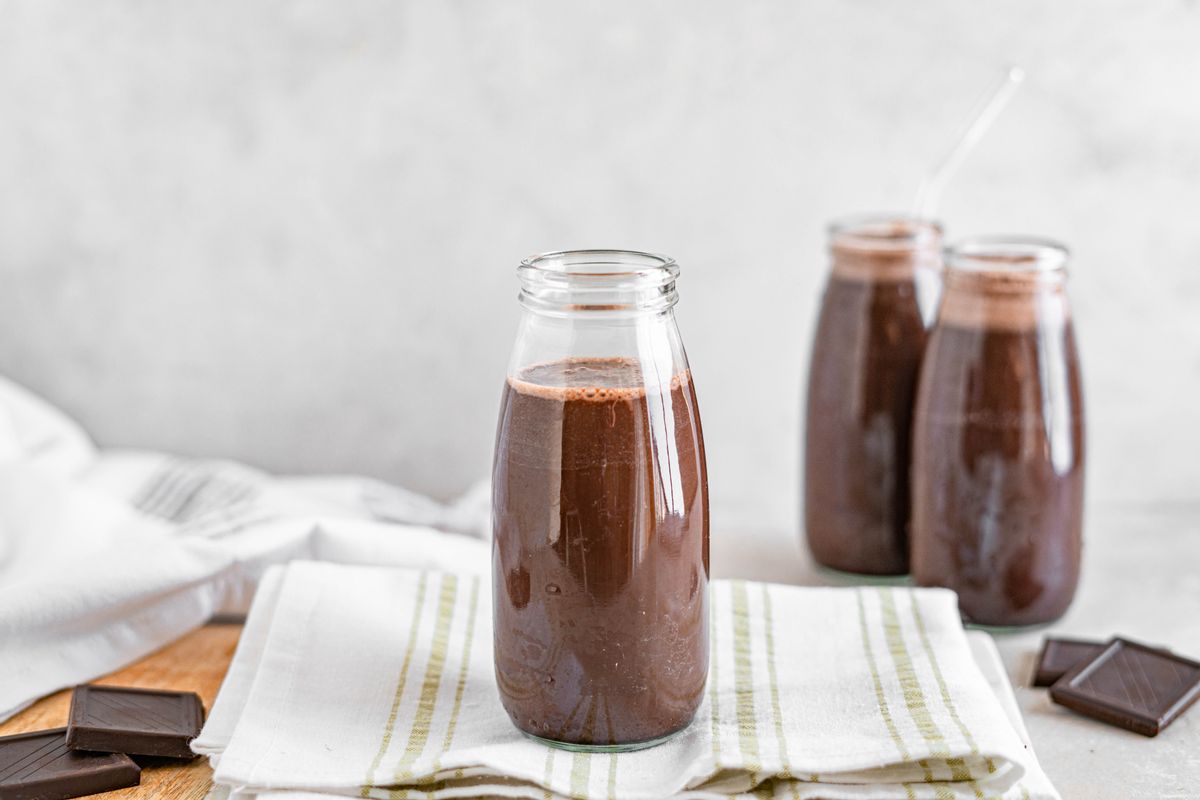 #1 Low Carb & Keto Diet App Since 2010
Track macros, calories, and access top Keto recipes.
5 min

0 min

5 min
Easy Keto Chocolate Milk
If you want a tasty twist to your low-carb milk, this recipe is for you. This Keto chocolate milk is a healthier version of the nostalgic childhood drink and is a family-friendly option that both kids and adults can enjoy.
The plant-based milk that this recipe calls for is almond, but feel free to replace it with your favorite type of milk. We have also used heavy cream to add richness to the drink; however, you may substitute it for coconut milk if you'd like to keep it dairy-free. The chocolate element in this recipe comes from unsweetened cocoa powder, which is the most Keto-friendly option. This recipe can be prepared using a blender in less than 5 minutes and consumed within three days.
What are some variations to this recipe?
This recipe is so versatile and you can add a variety of flavors to it. You can add hazelnut extract, cinnamon, or nutmeg for flavored chocolate milk. You can also add a little bit of instant coffee to get a mocha-flavored Keto beverage.
Can you use it in other recipes?
Yes, this drink is the best plant-based milk for keto chocolate beverages. You can heat it on the stove for an easy and fast hot chocolate or use it as a base for a Keto chocolate shake.
What are other sweetener options that work in this recipe?
You can use any calorie-free liquid sweetener of your choice. If you use granulated or powdered sweeteners, they might not dissolve completely and sink to the bottom. The amount of sweetener you use depends on whether you like your chocolate milk bitter or sweet.
Net Carbs

2.7 g

Fiber

2.2 g

Total Carbs

4.9 g

Protein

2.9 g

Fats

17 g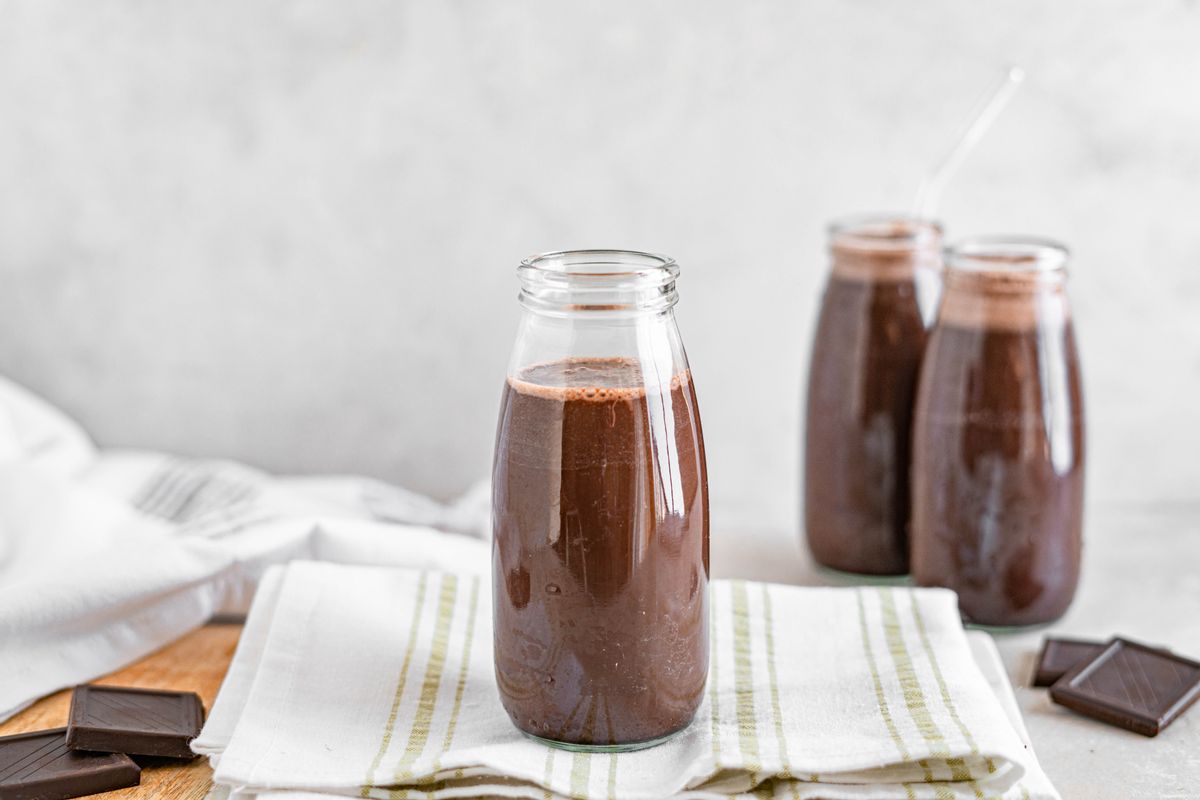 #1 Low Carb & Keto Diet App Since 2010
Track macros, calories, and access top Keto recipes.
Ingredients
Cream Heavy Whipping

0.5 cup, fluid (yields 2 cups whipped)
Add the cocoa powder, heavy cream, stevia, vanilla extract, and salt to a blender's pitcher. Pour the milk, and lock the lid.

Blend on high for 30 seconds. Stop the blender and run a spatula along the sides of the pitcher to release any stuck cocoa powder. Lock the lid again and blend for another 30 seconds.

Taste the chocolate milk, and adjust the sweetness to your liking. Pour it into a glass bottle or jar. You can store this Keto chocolate milk in the fridge for up to 3 days. Shake the bottle before drinking.